South Africa Tour: June 29 - July 10, 2018
Day 10 - Monday, July 9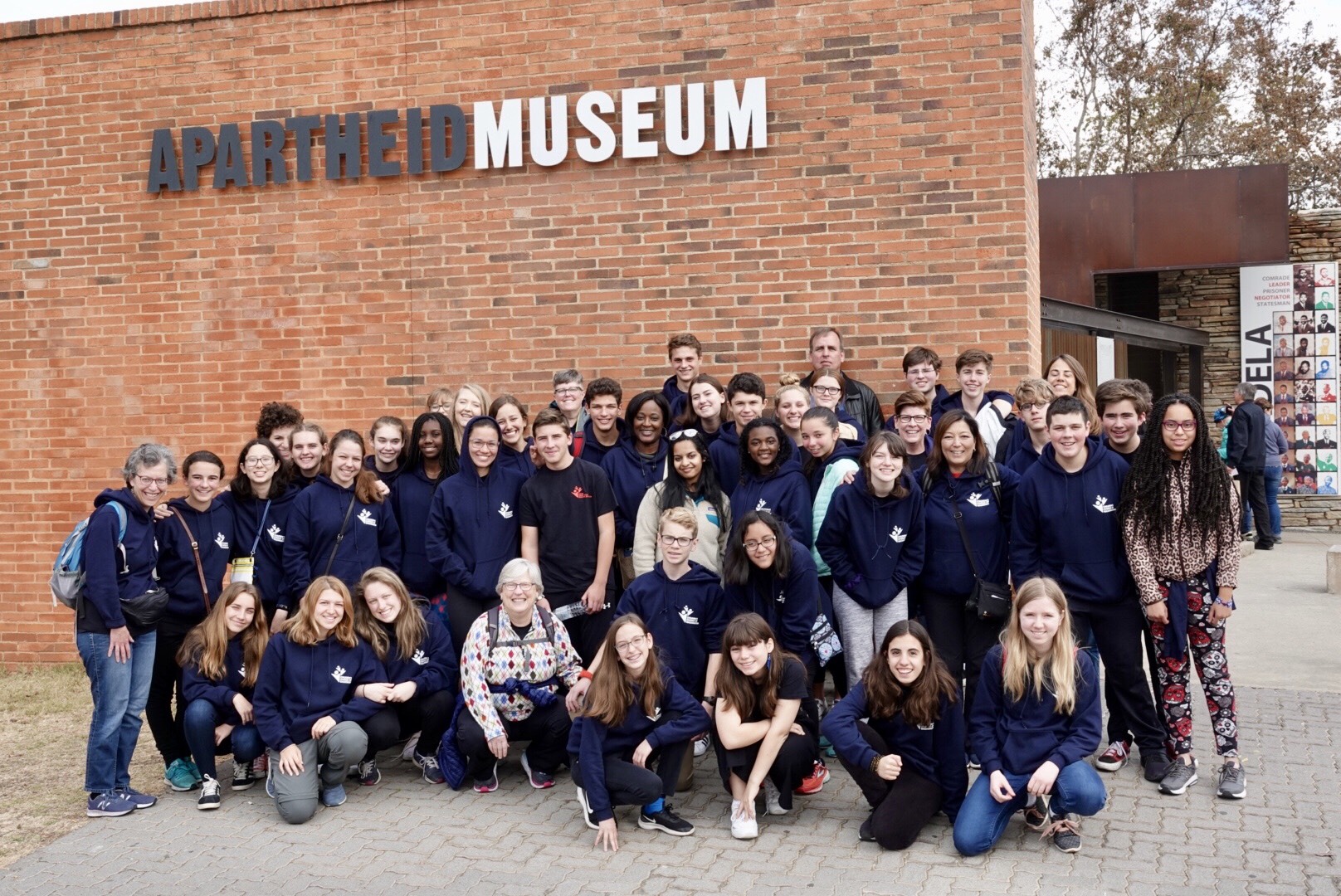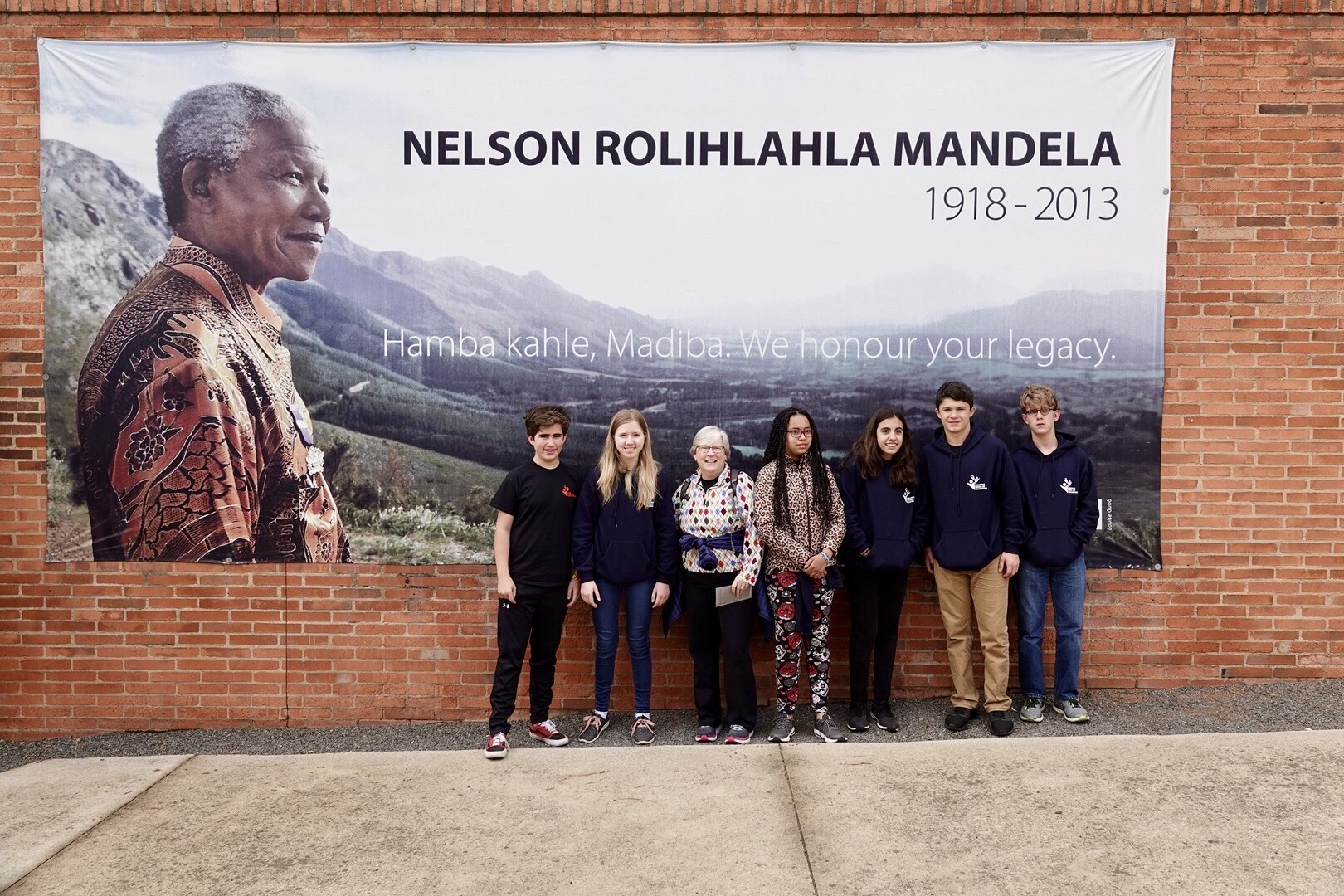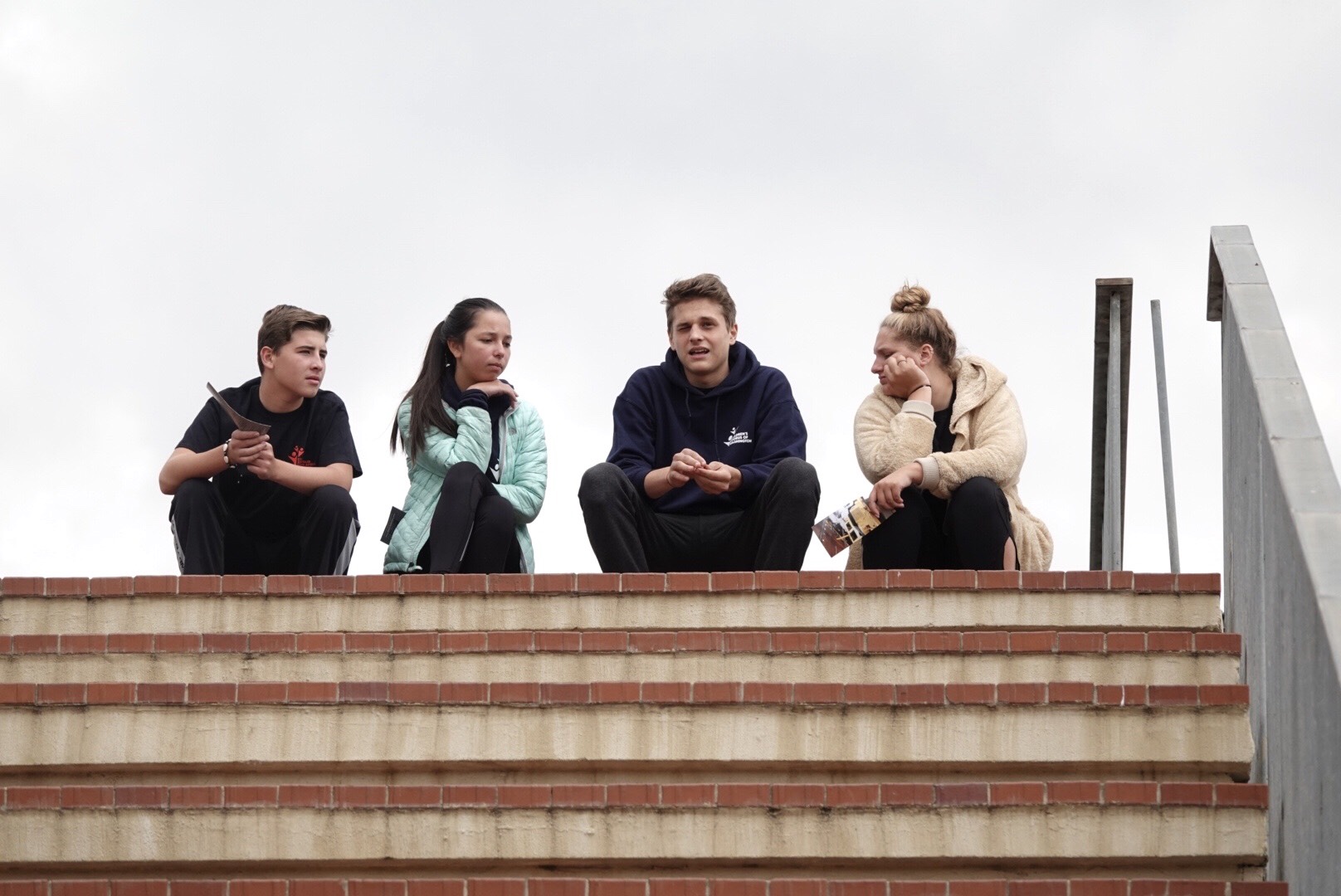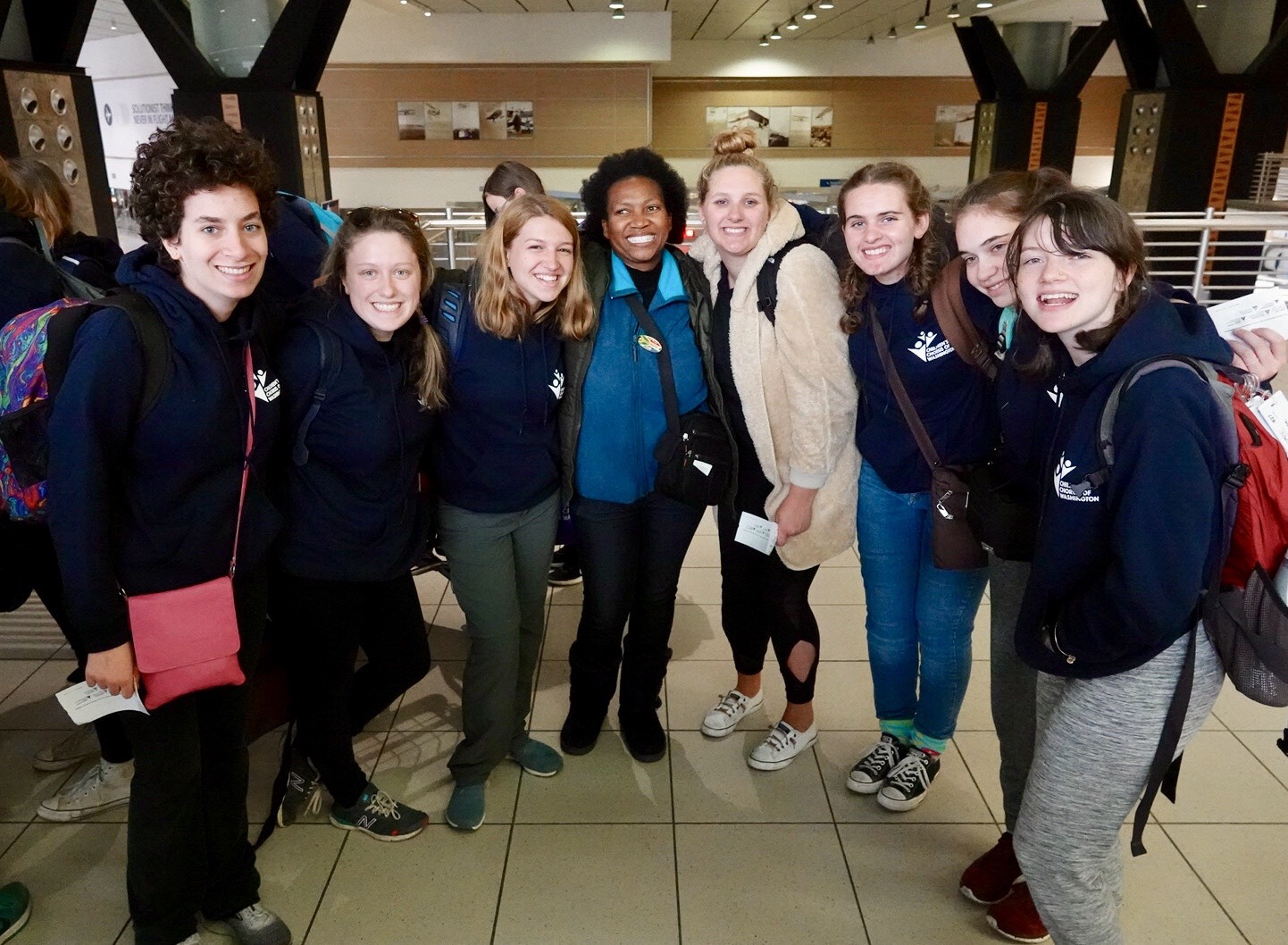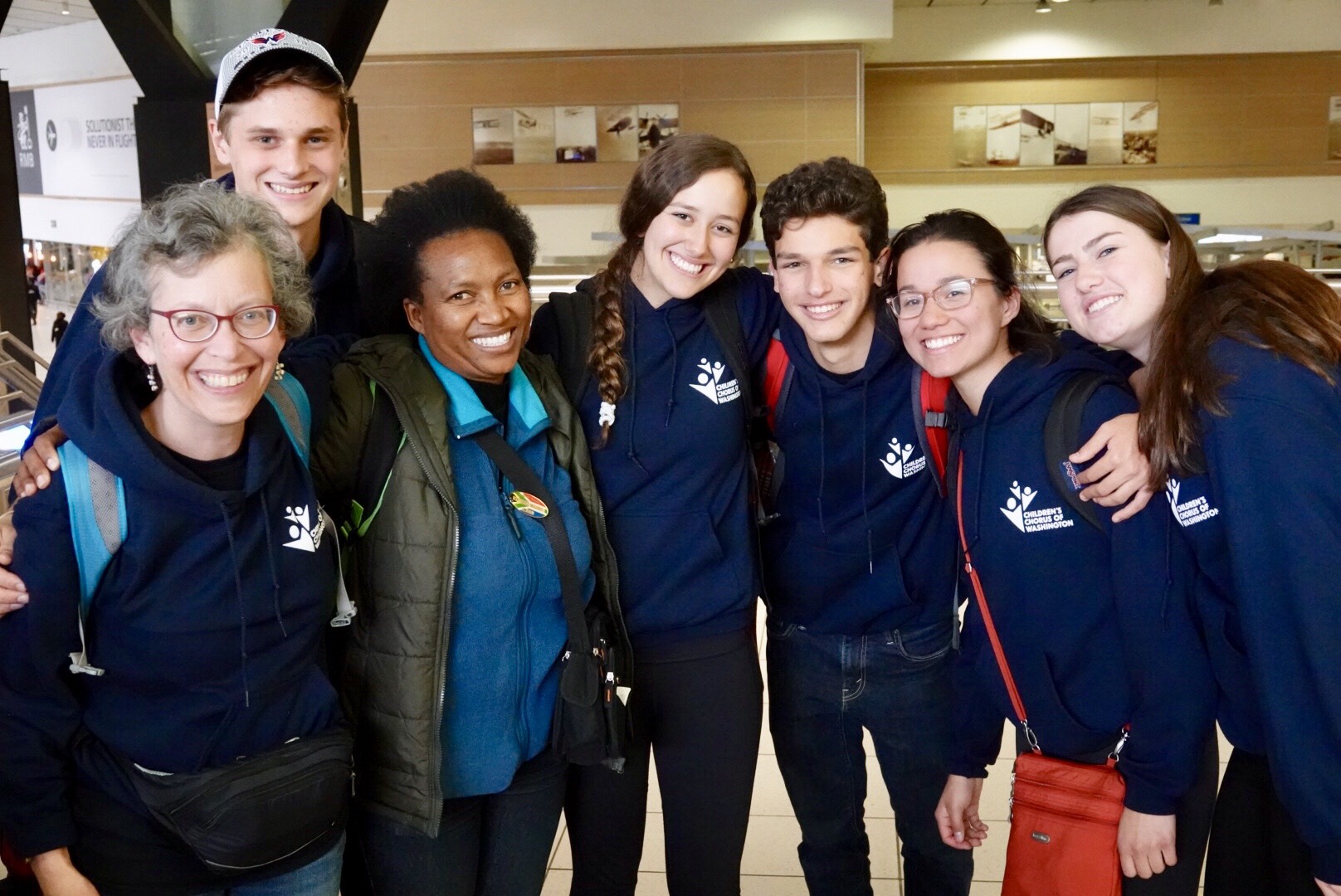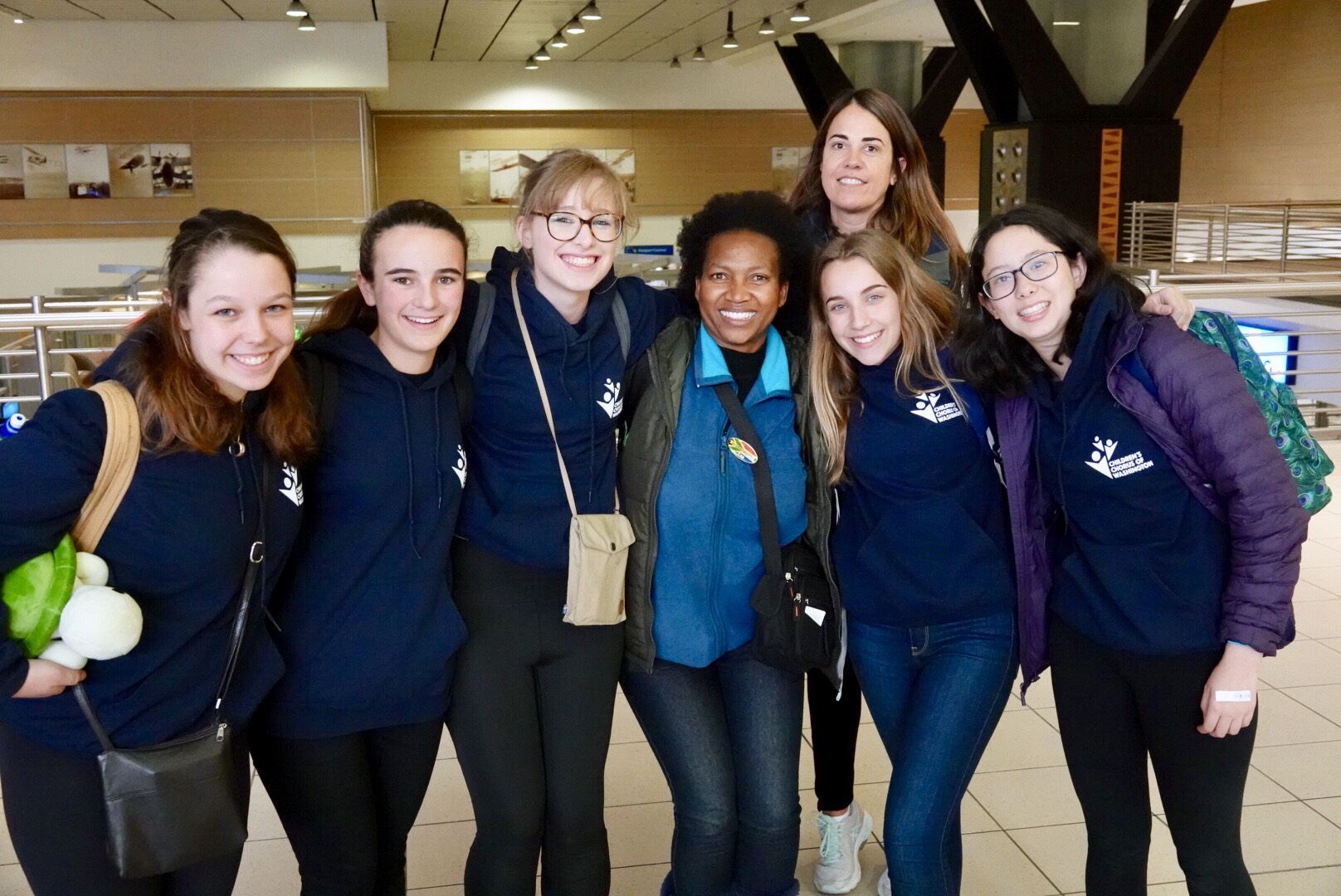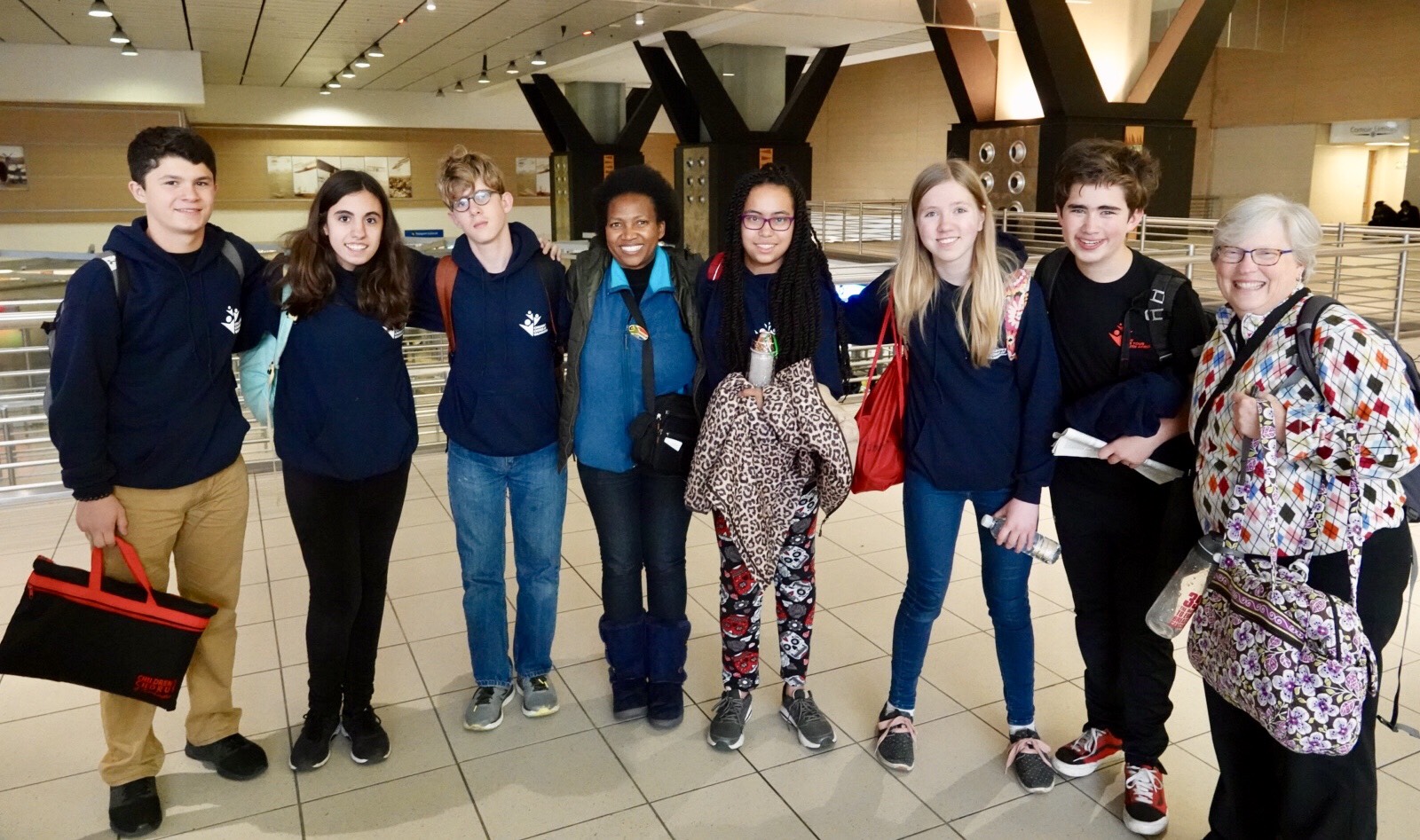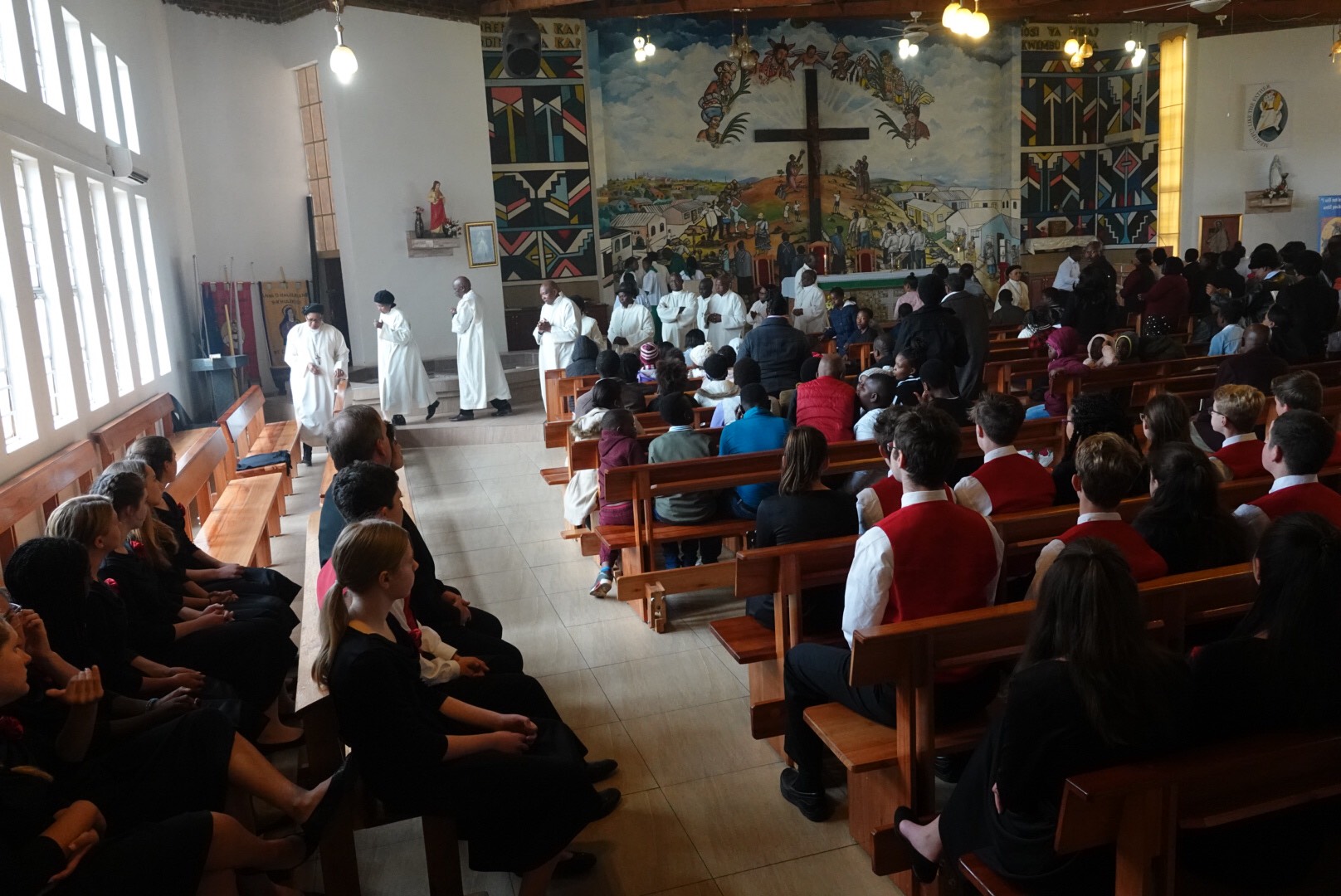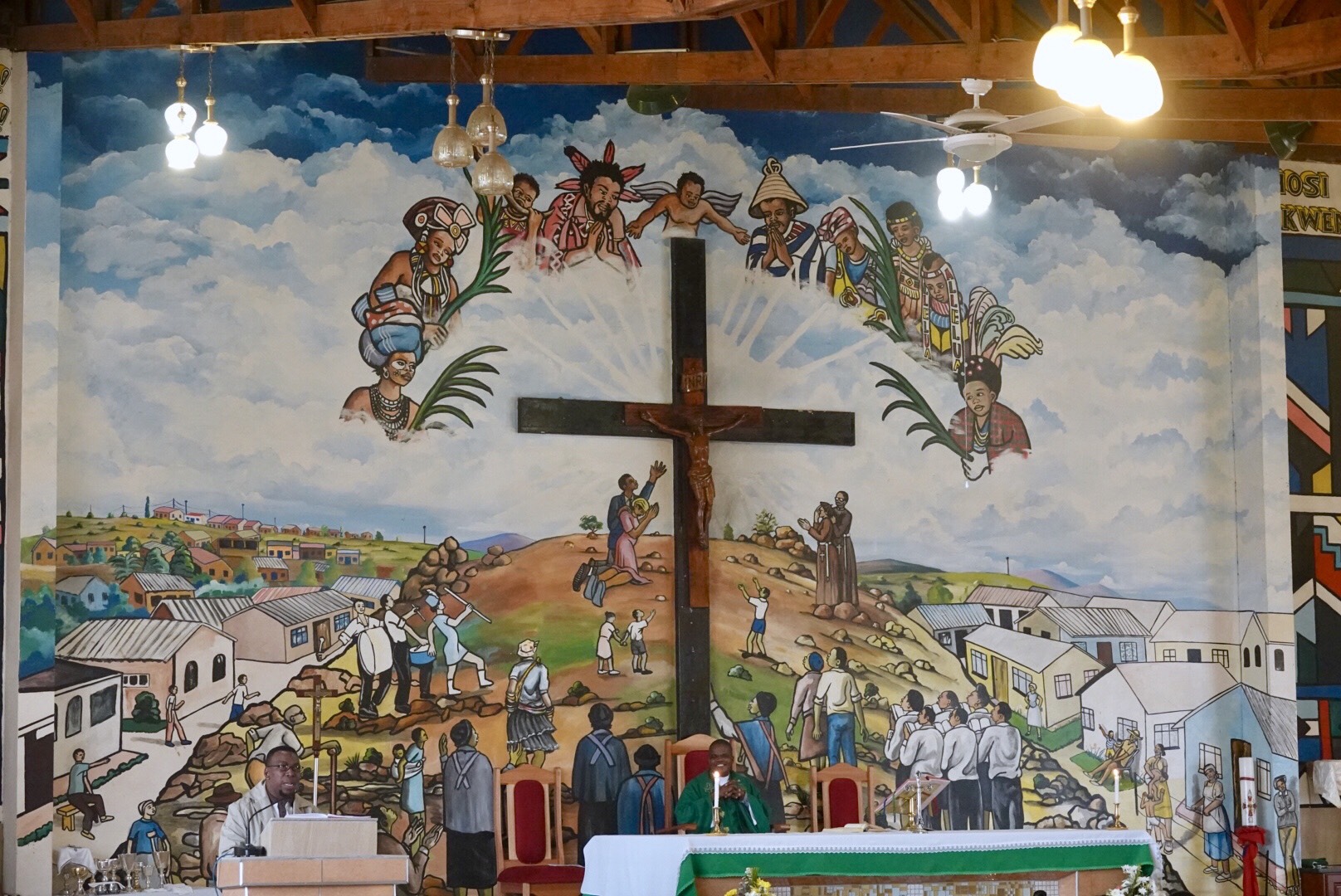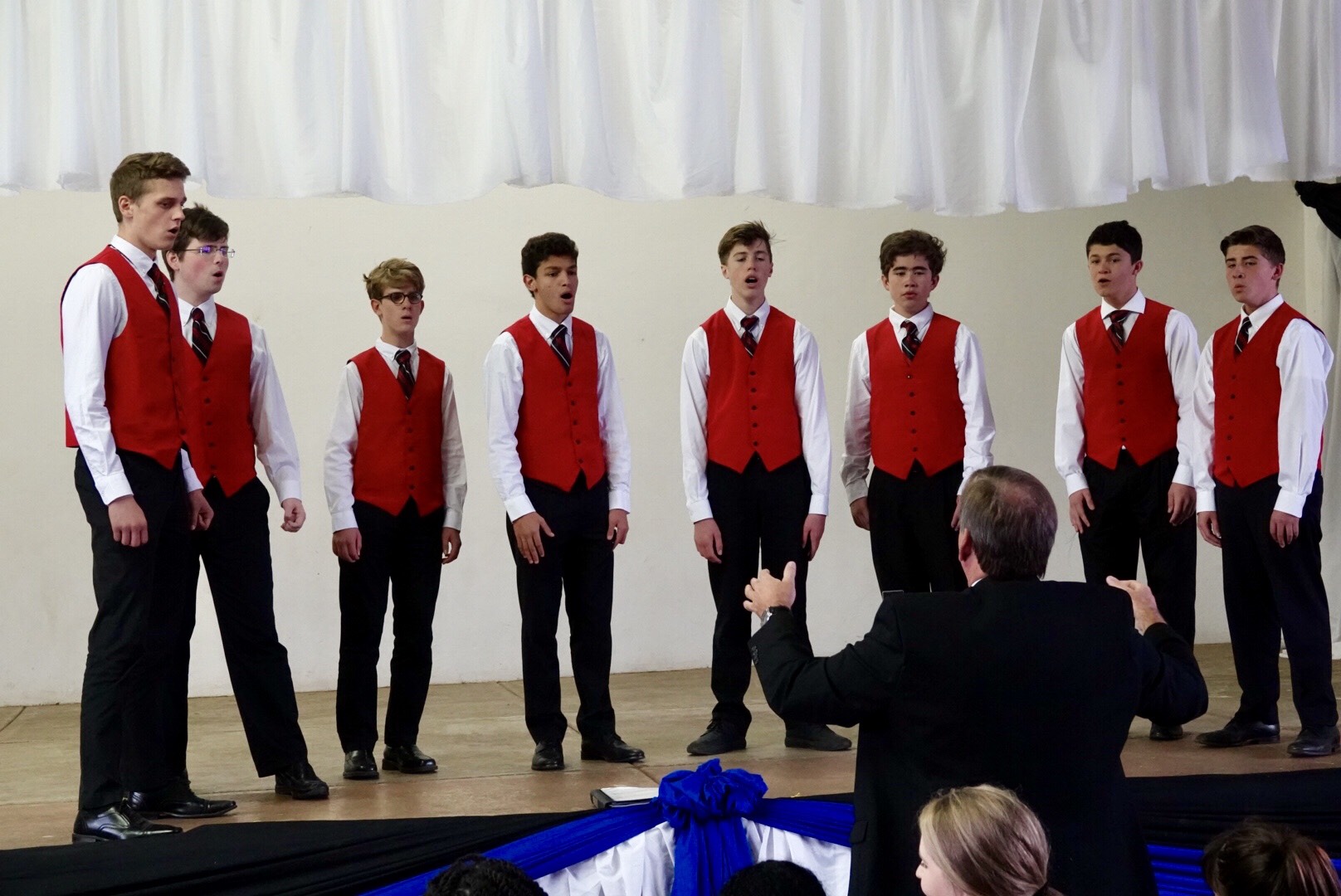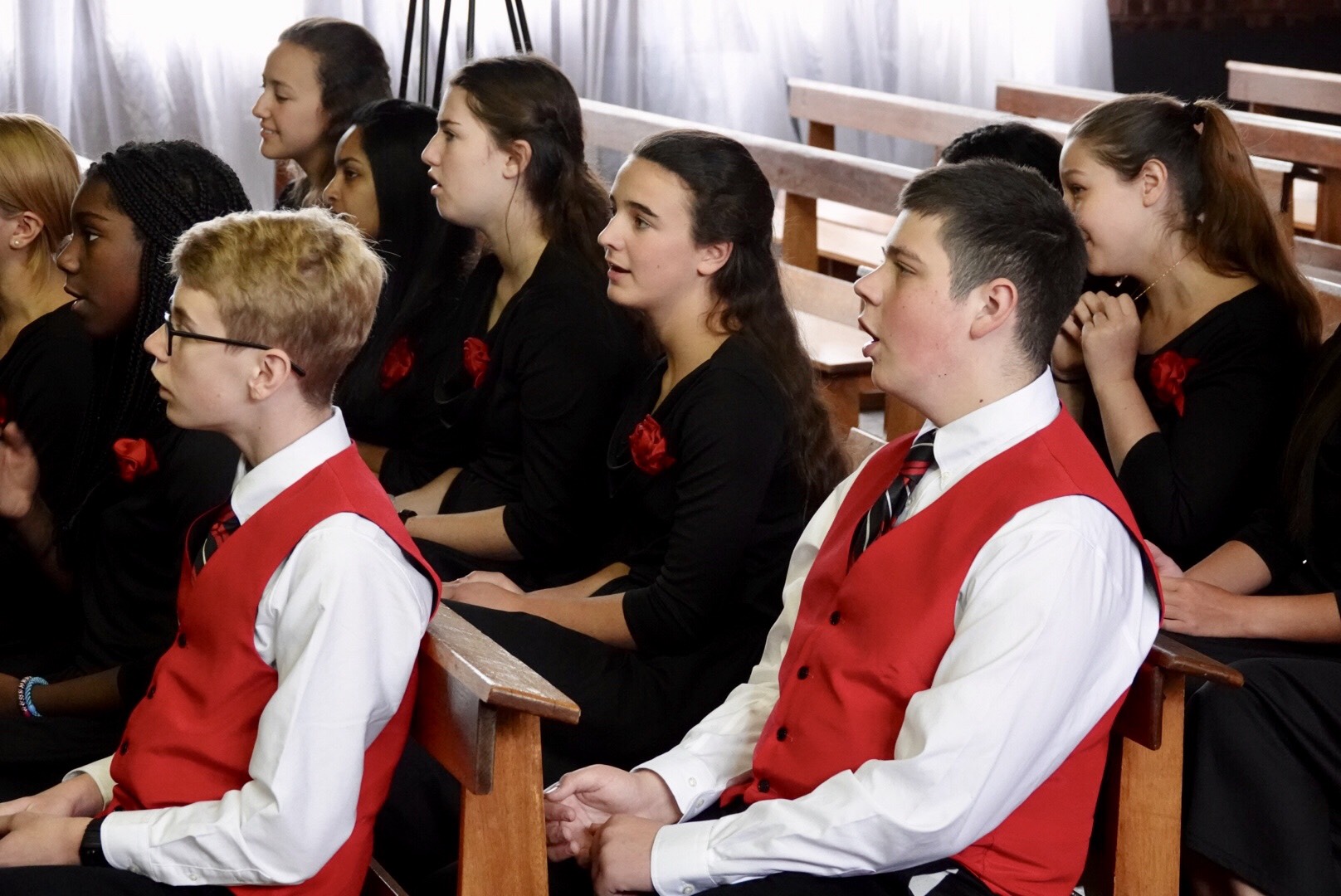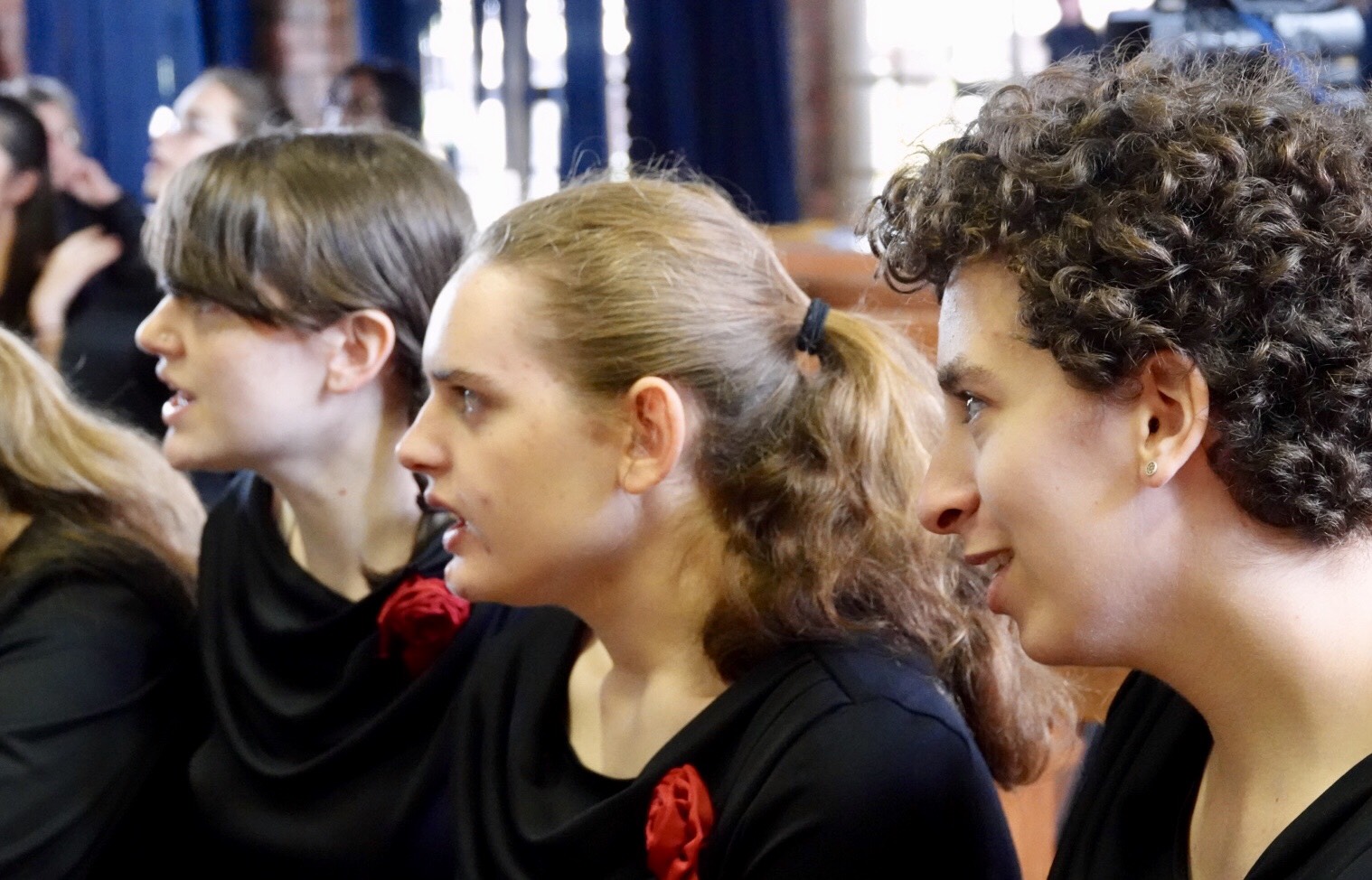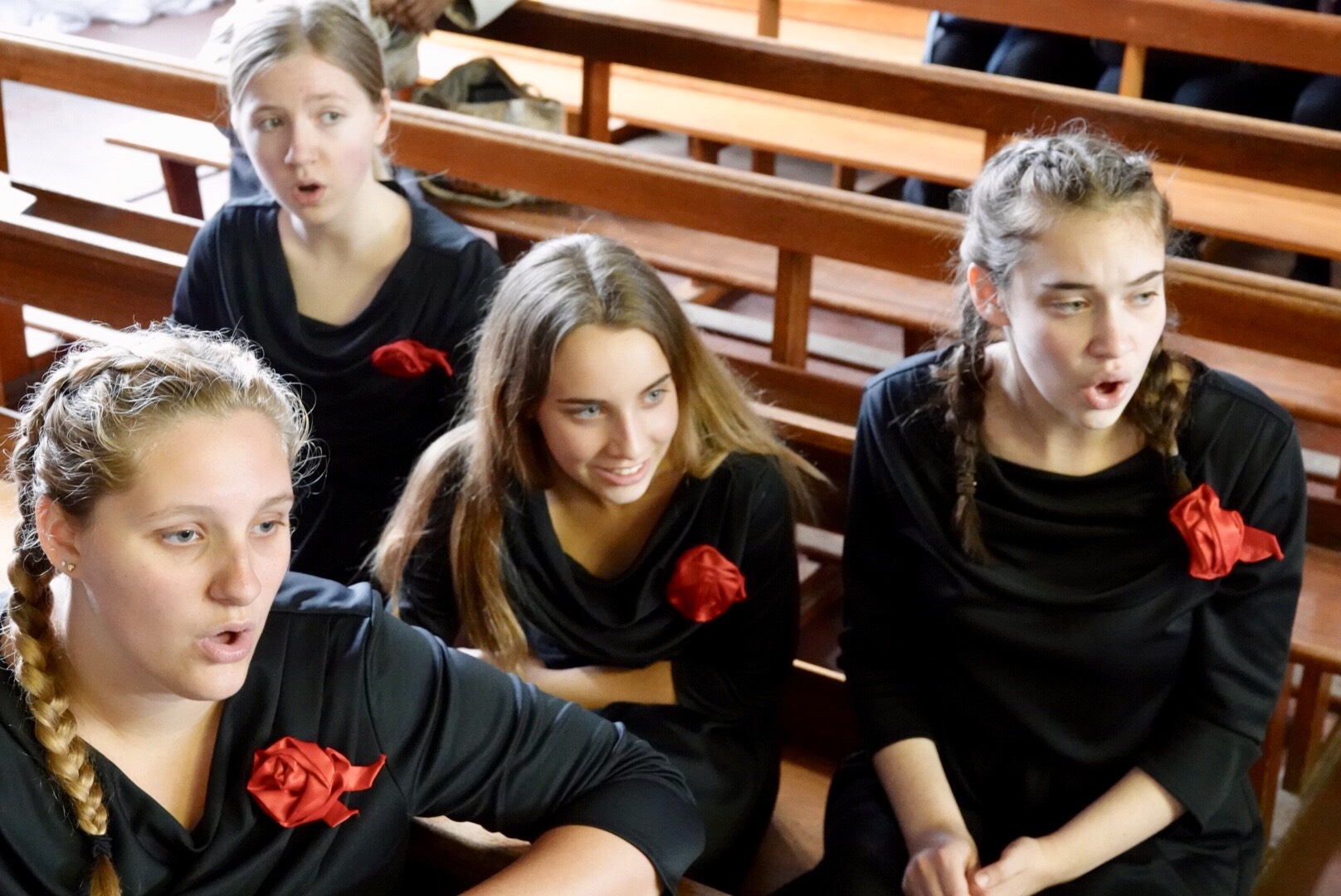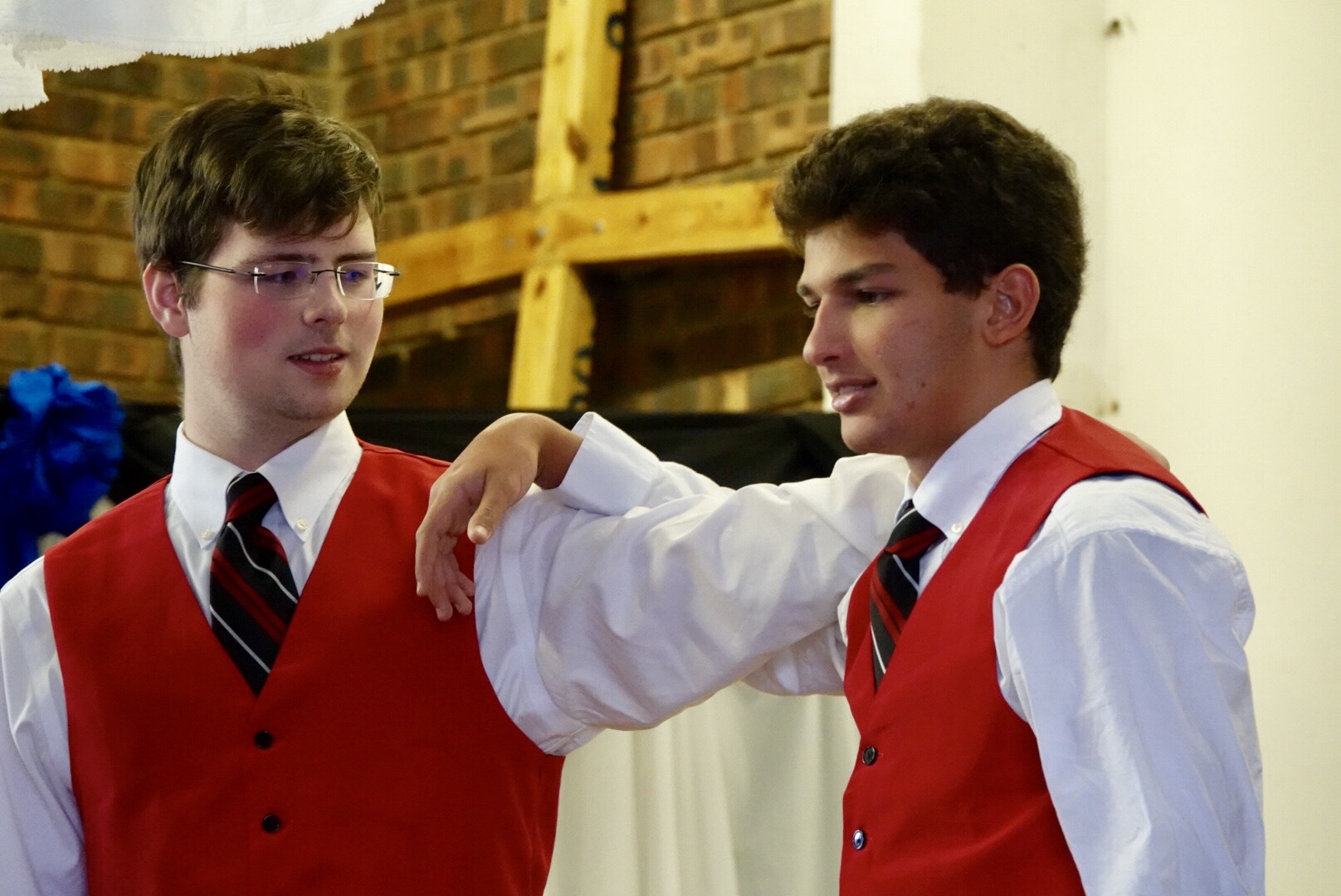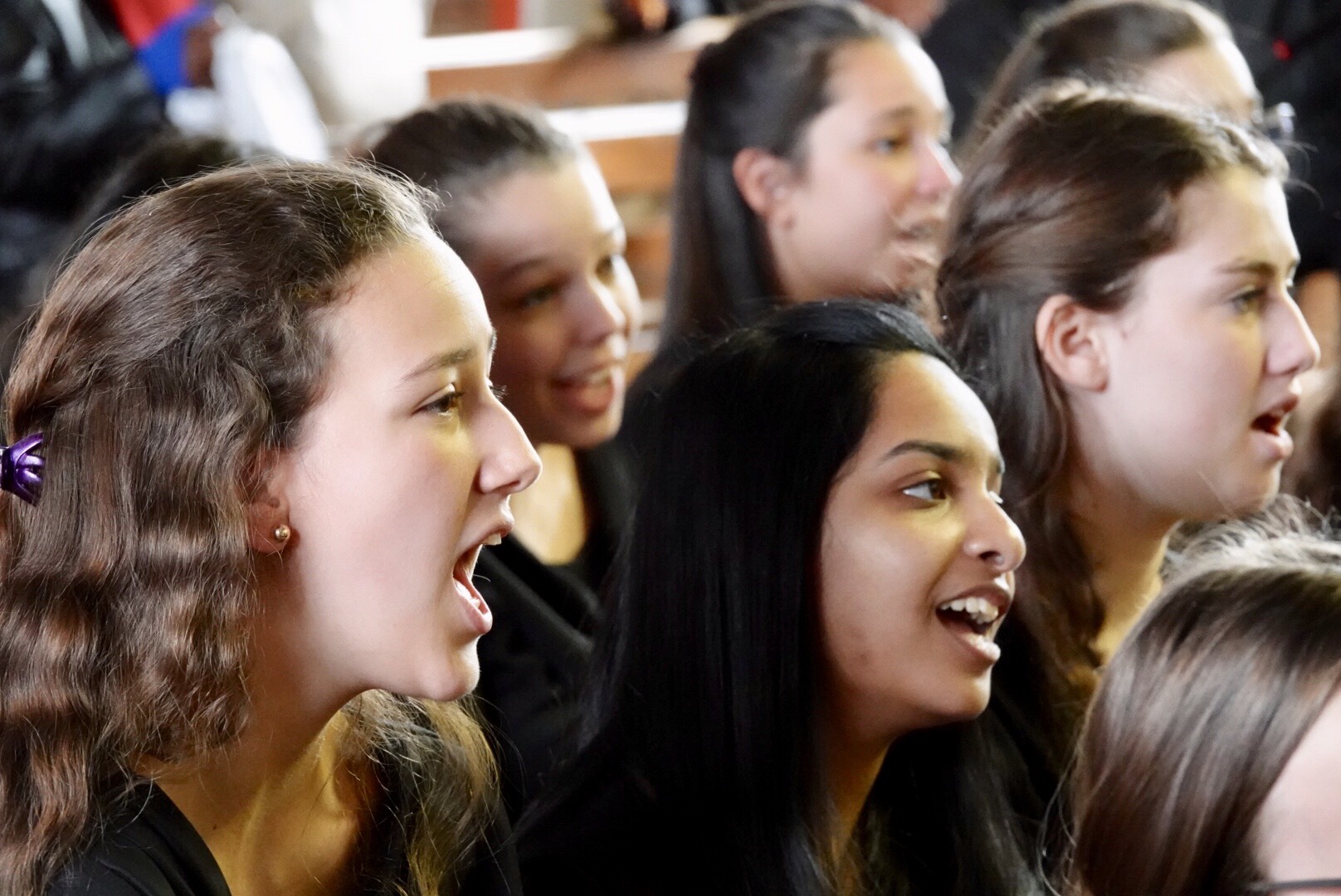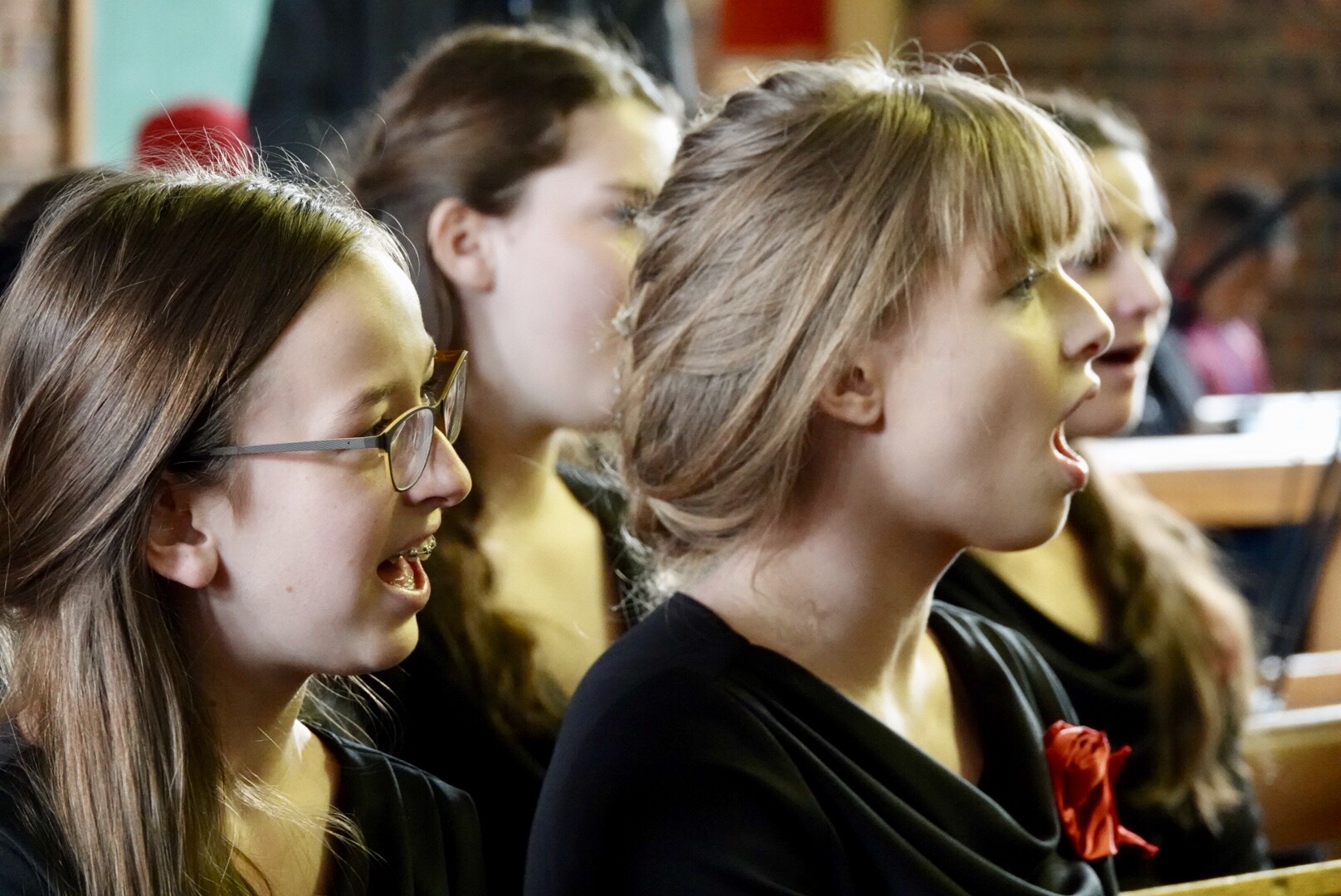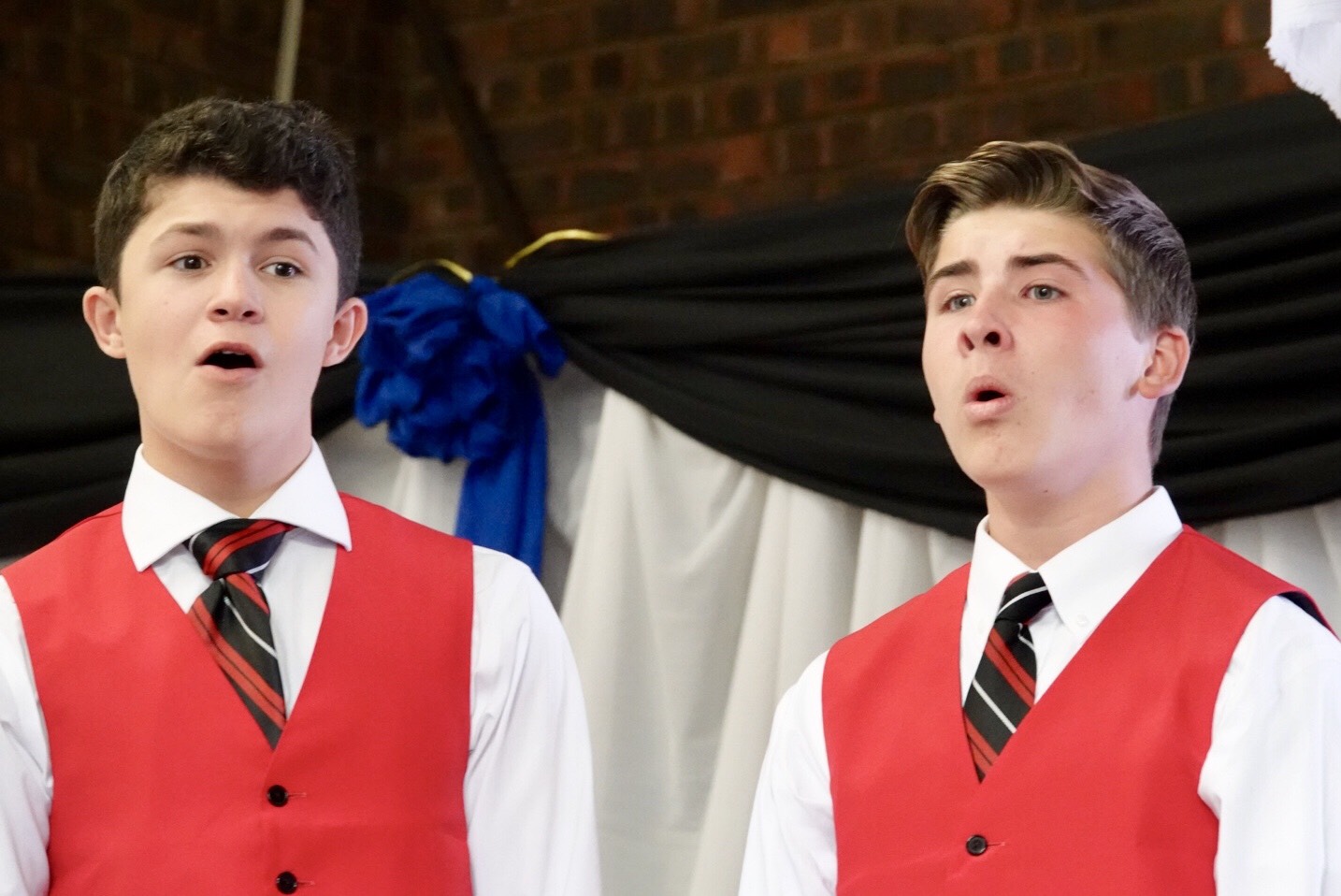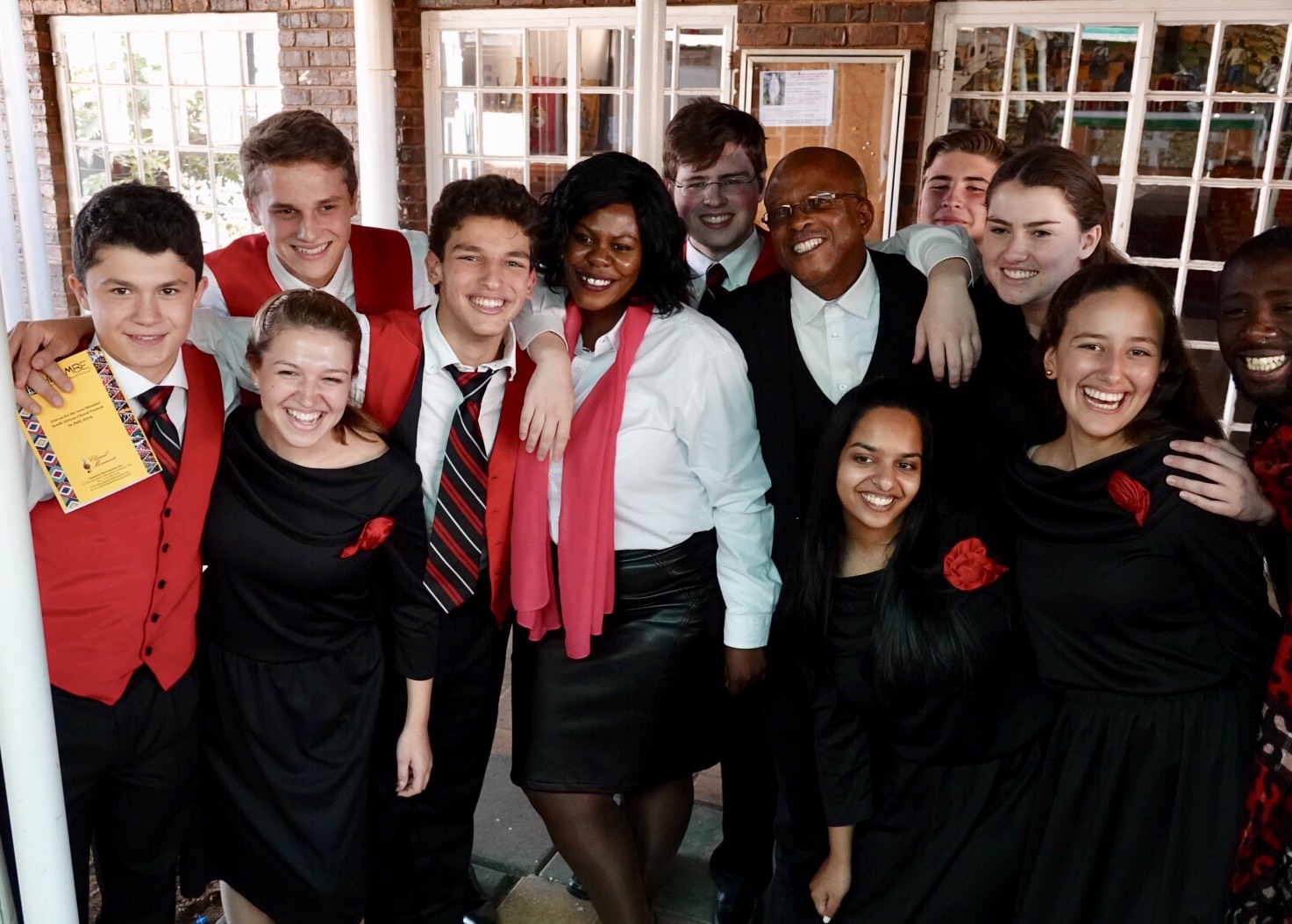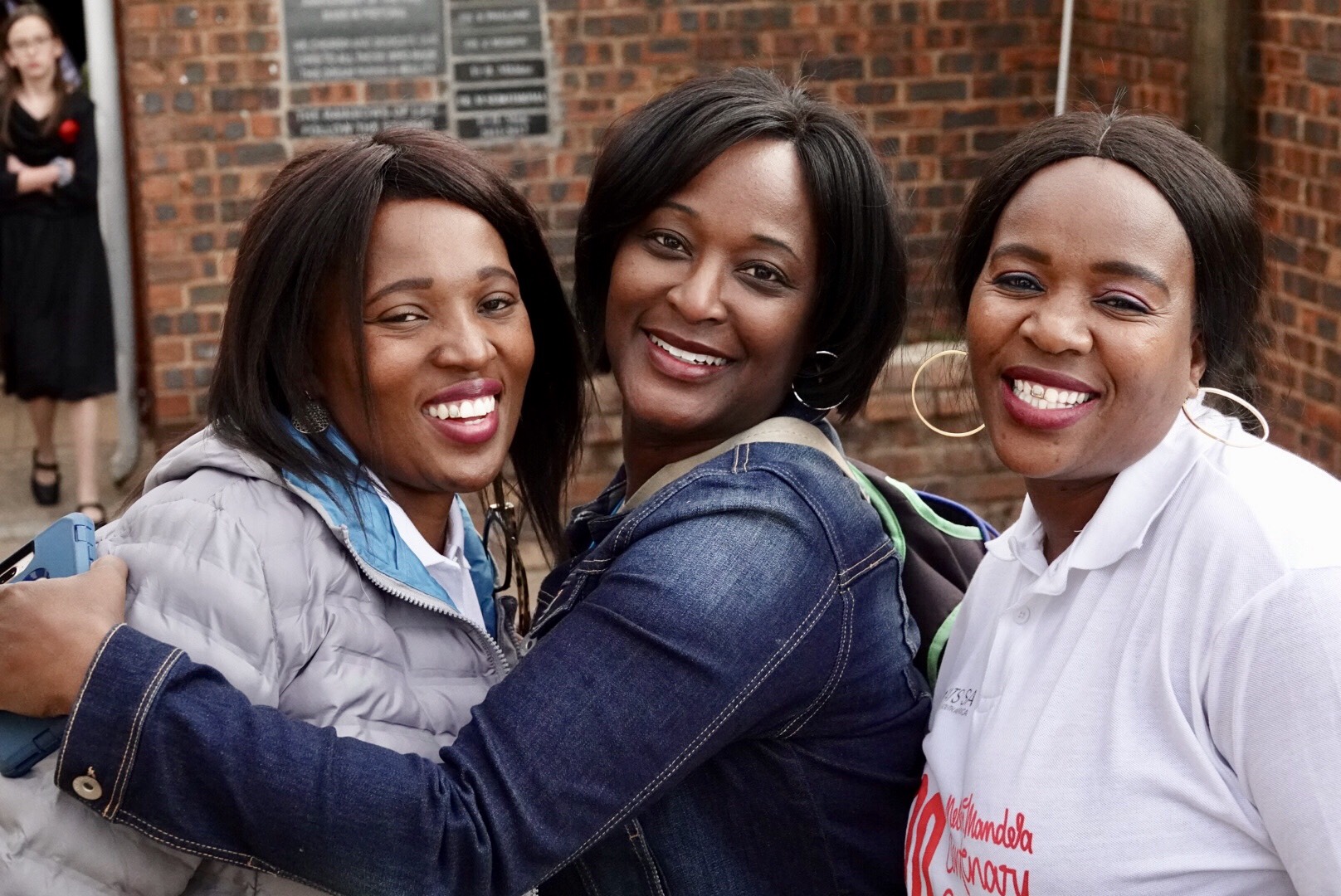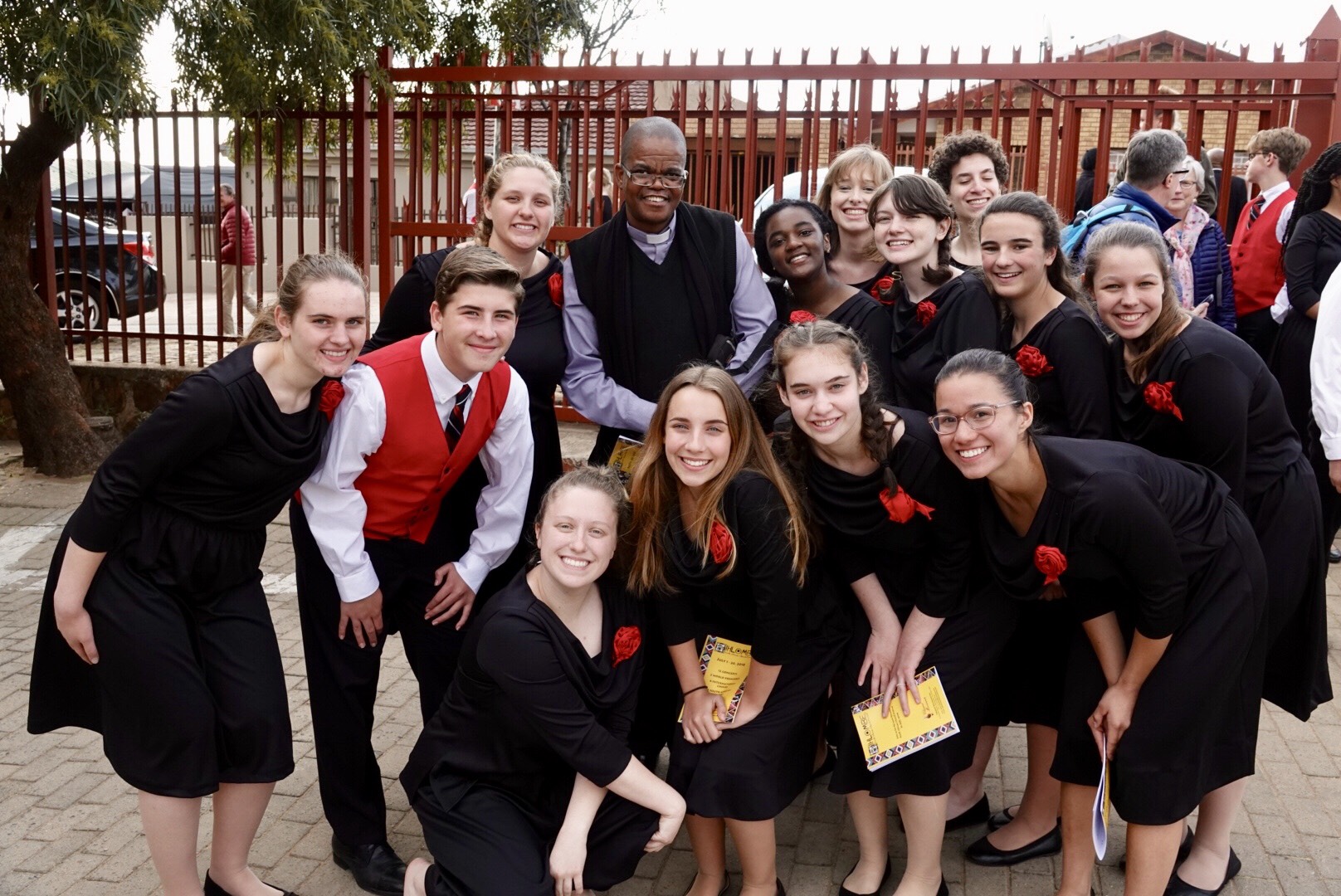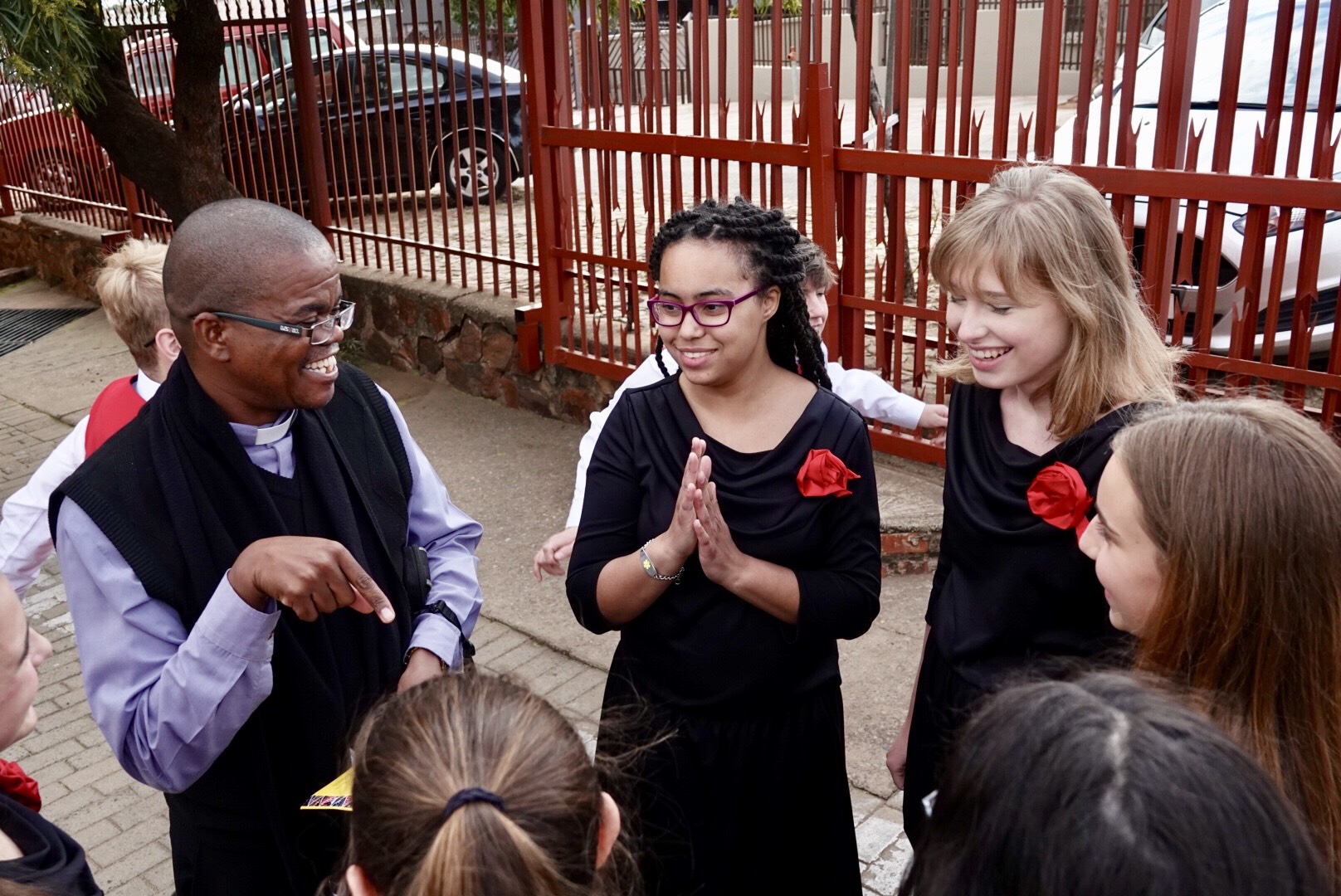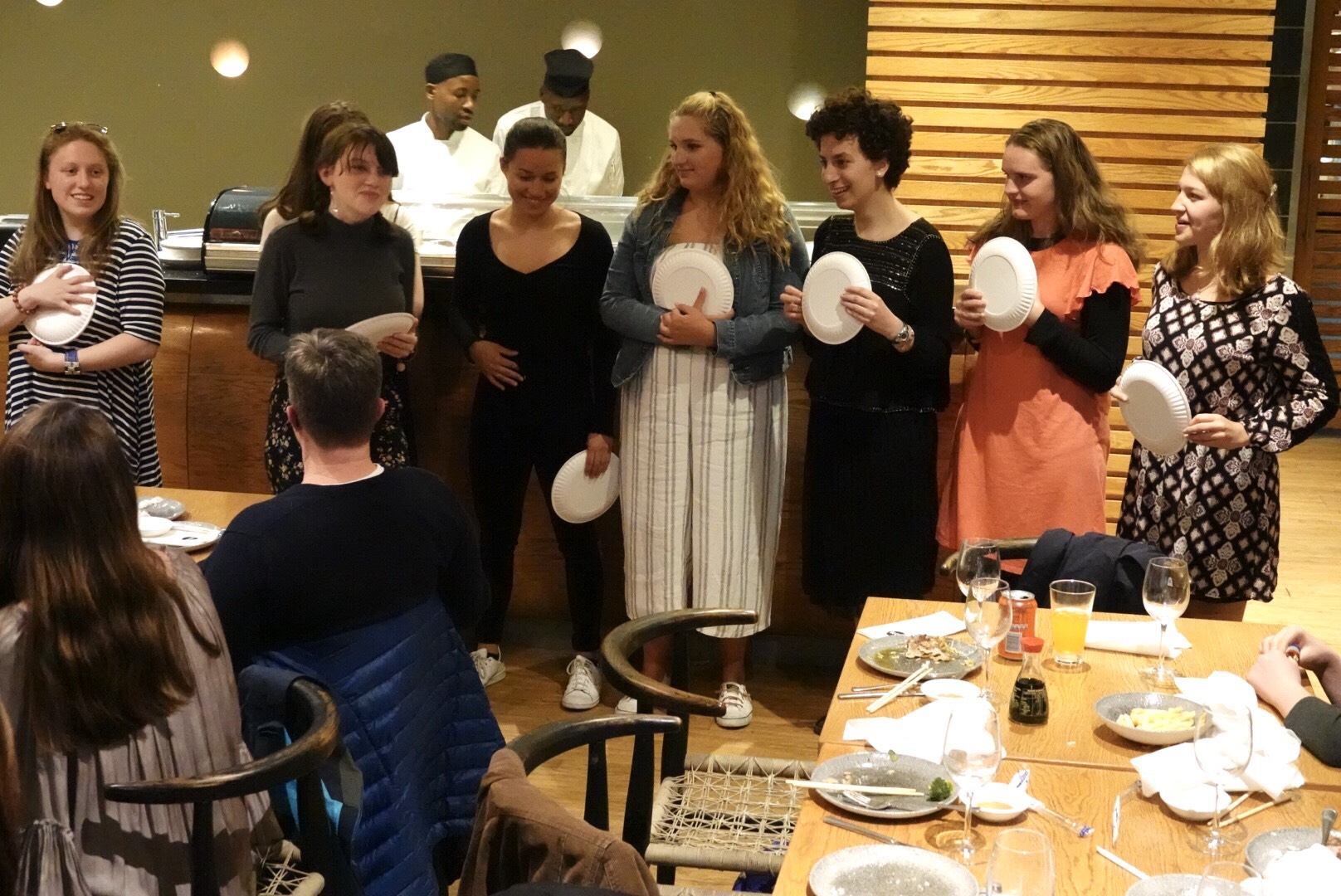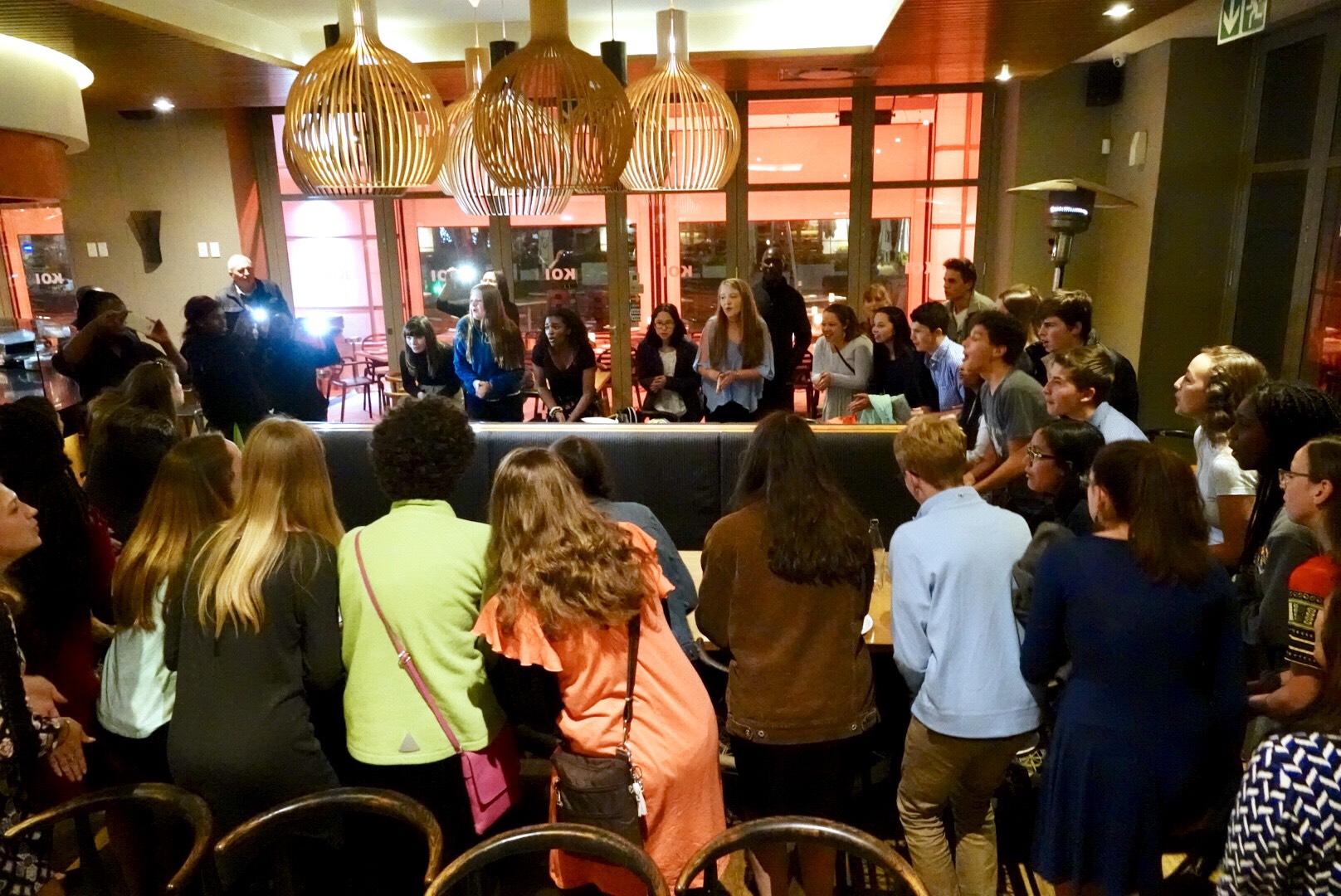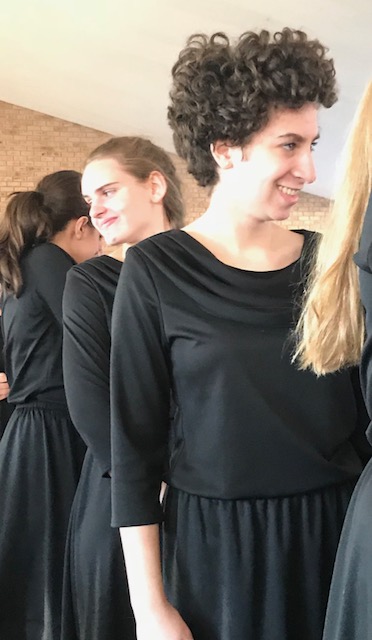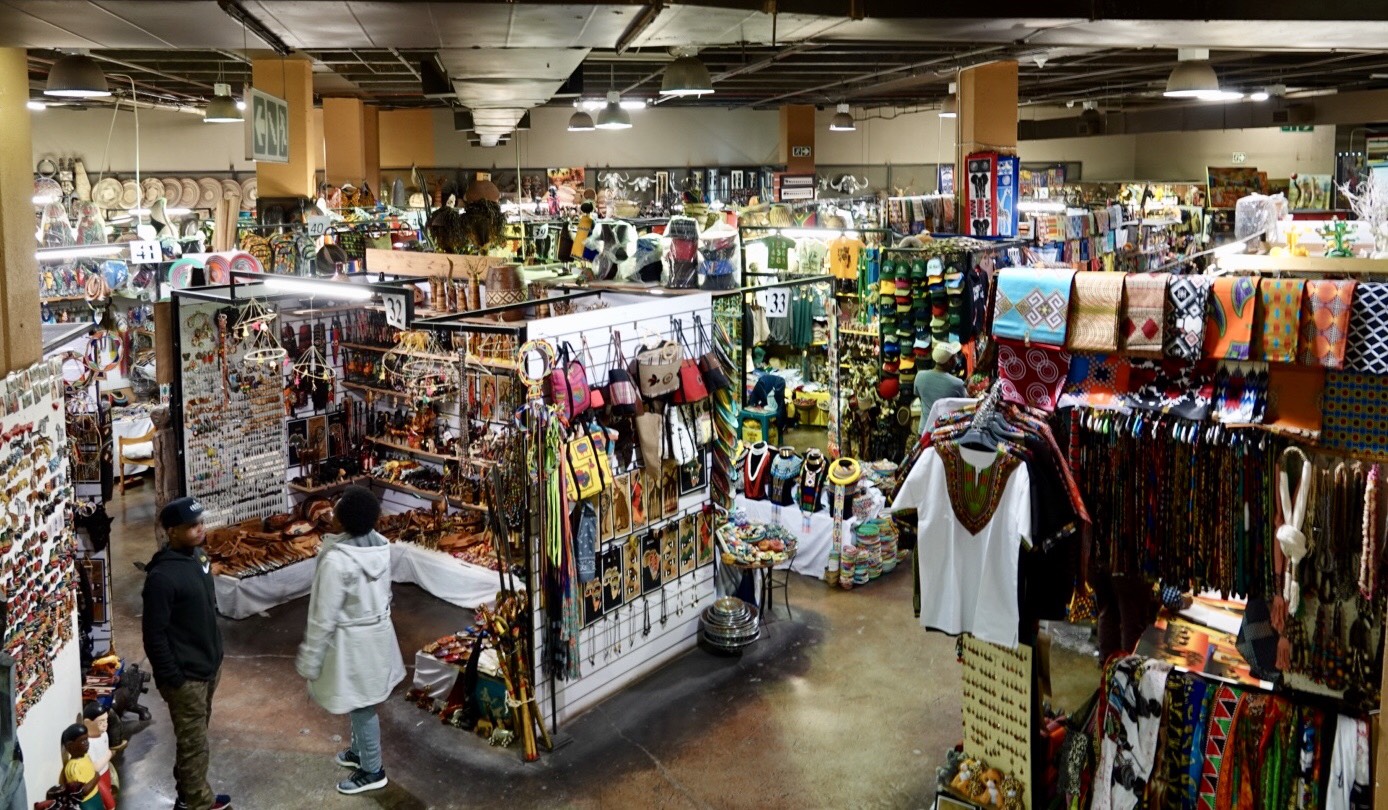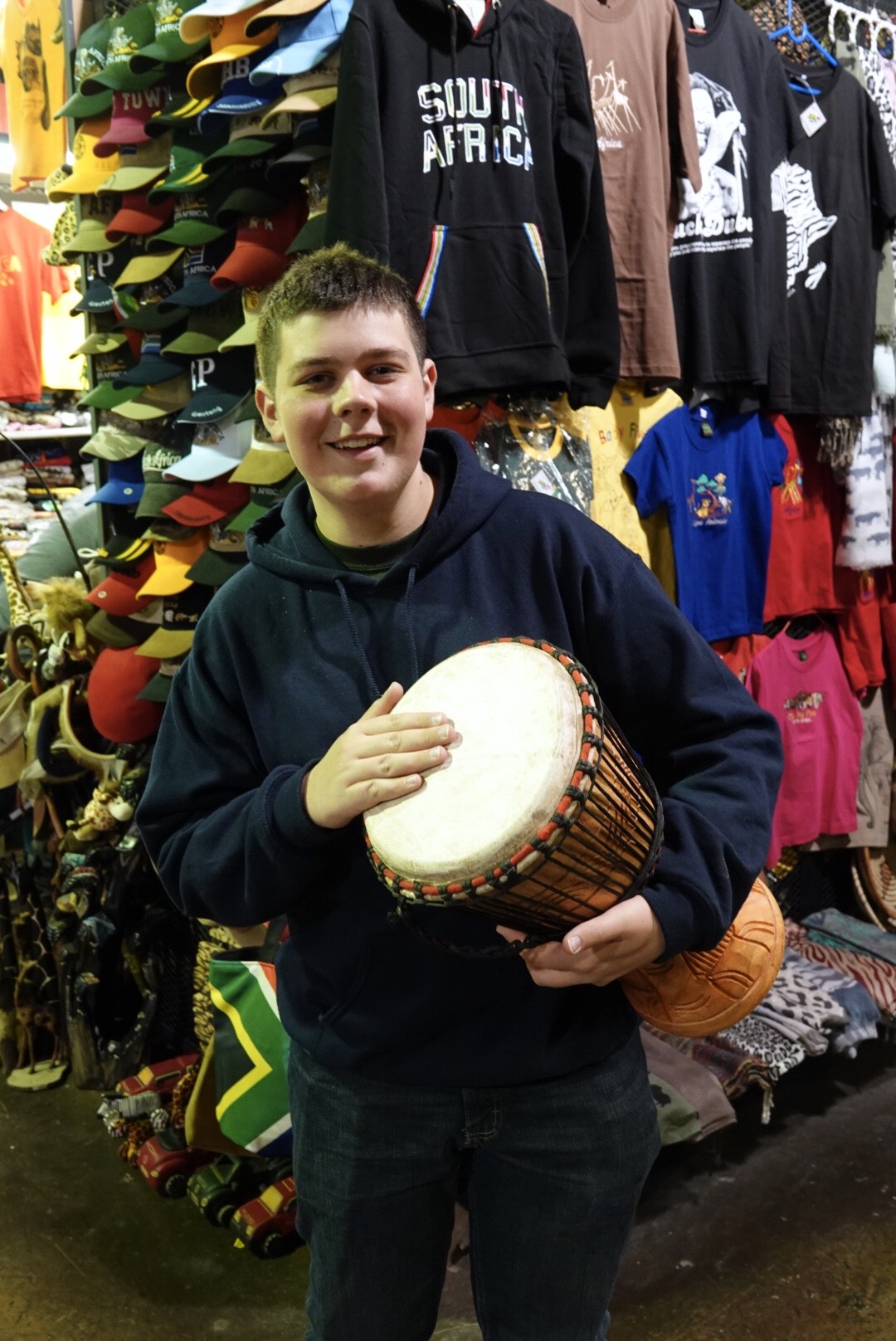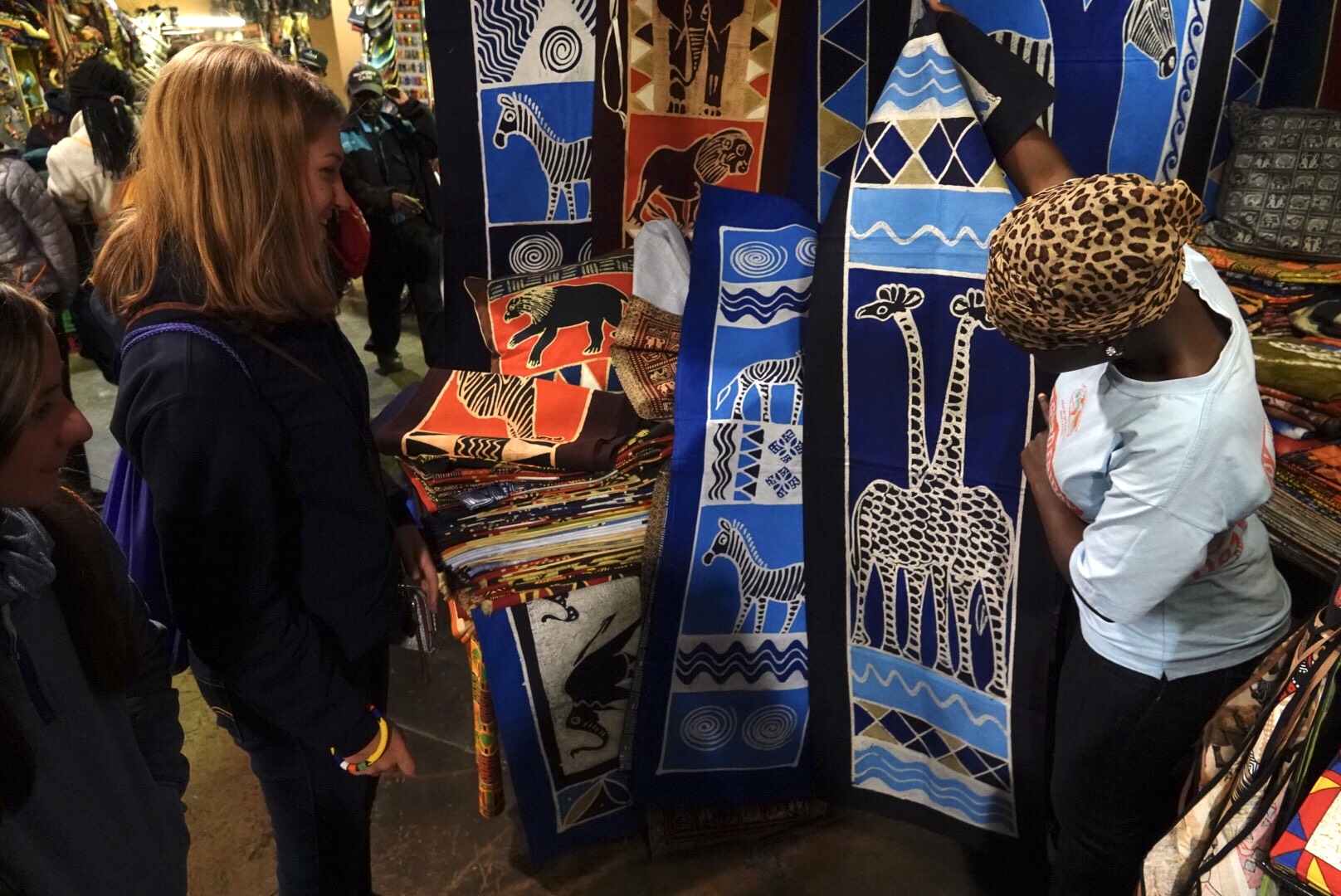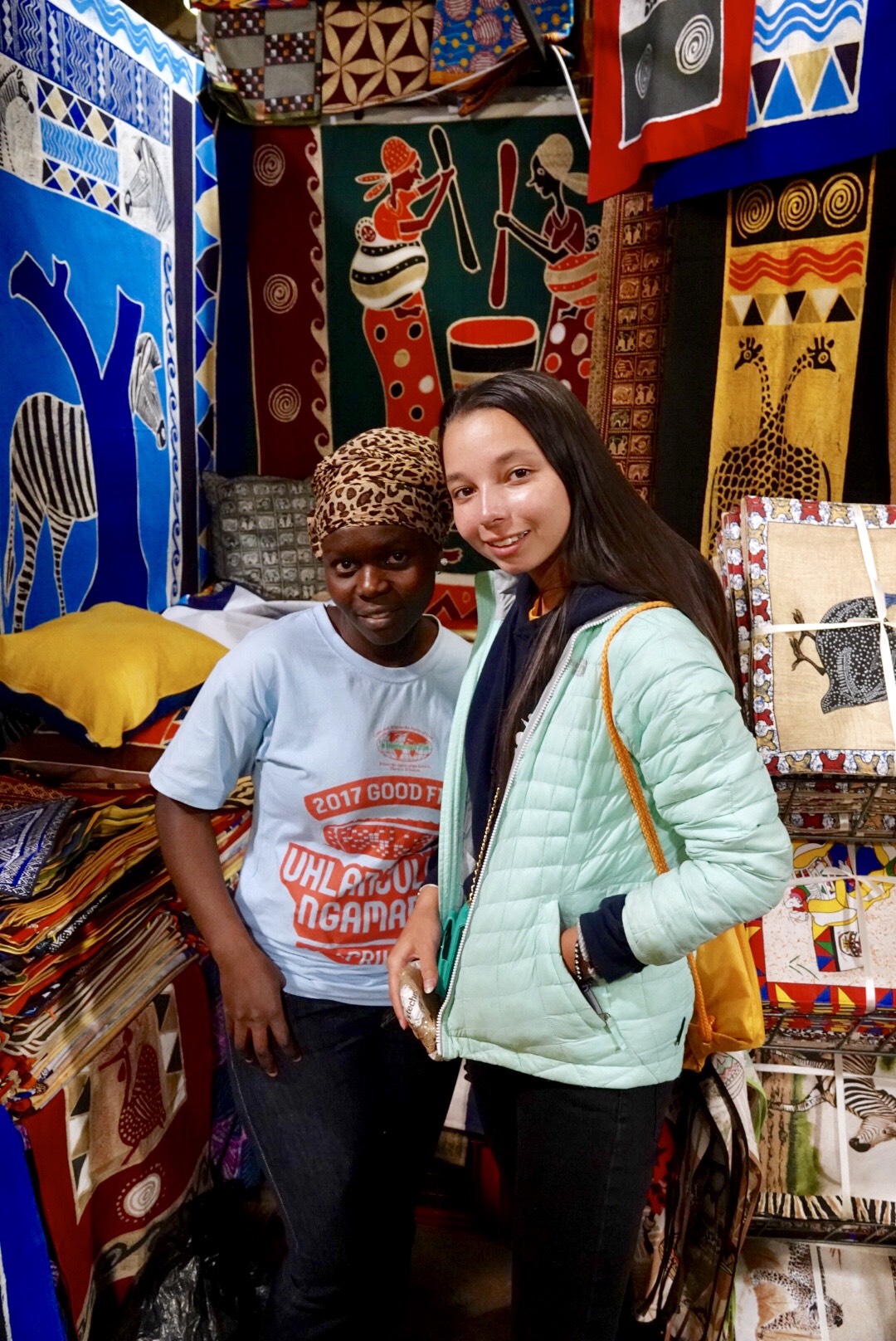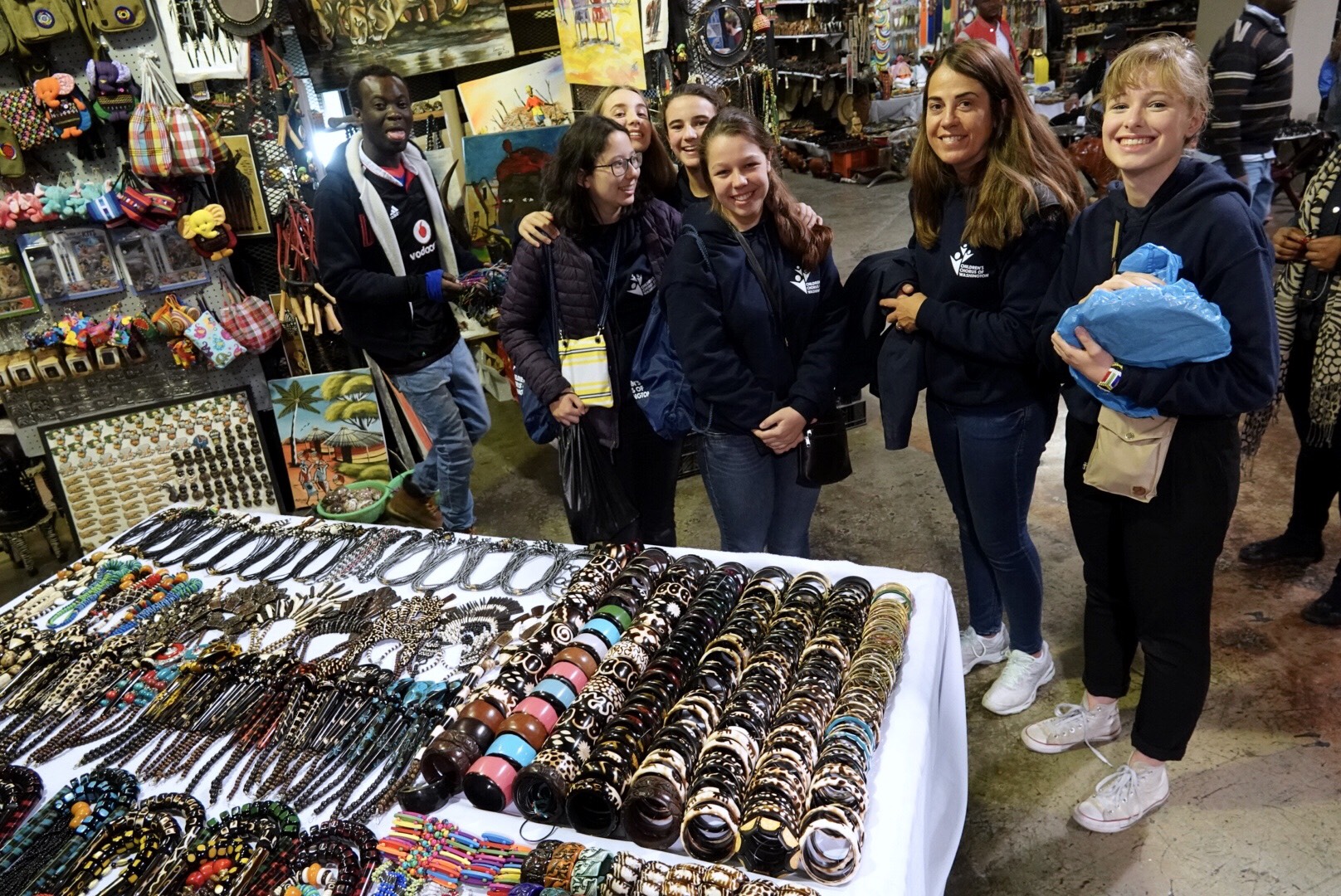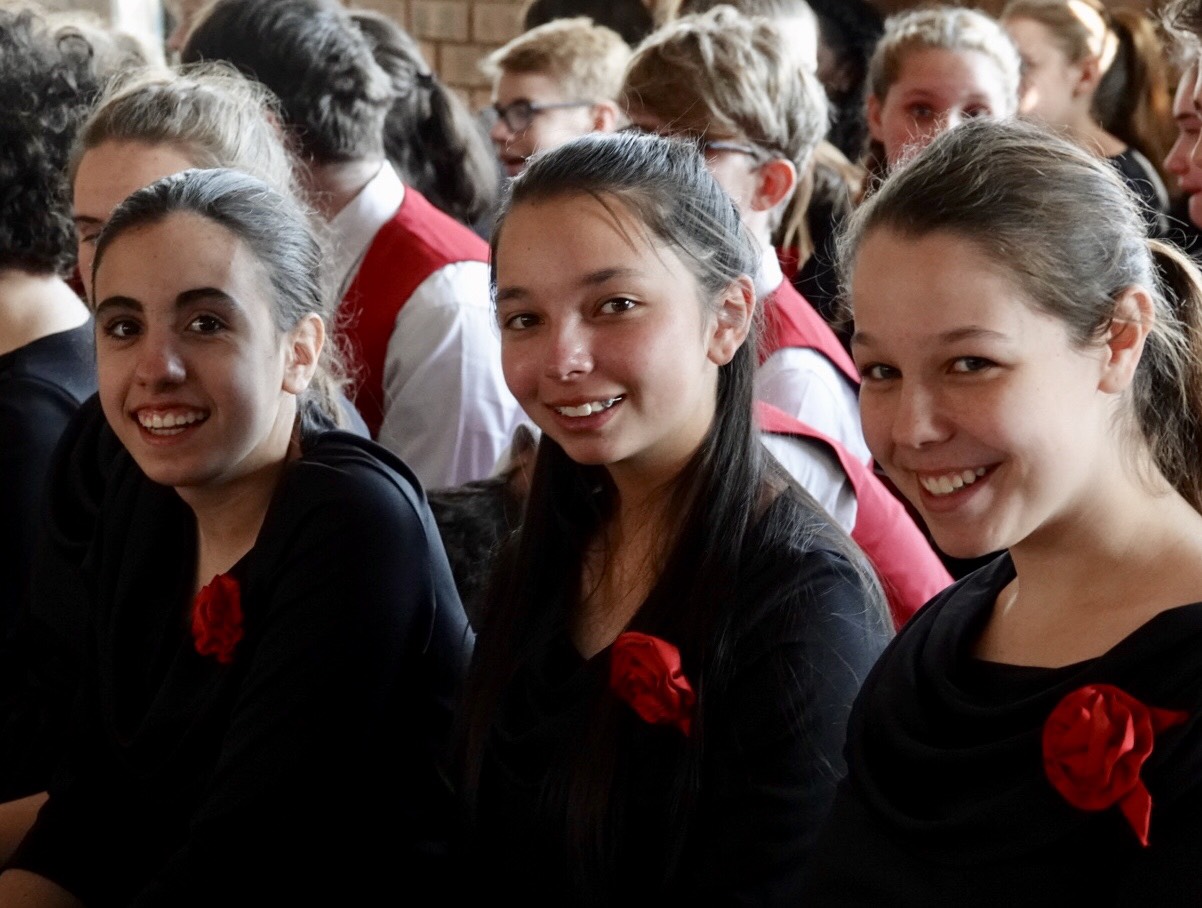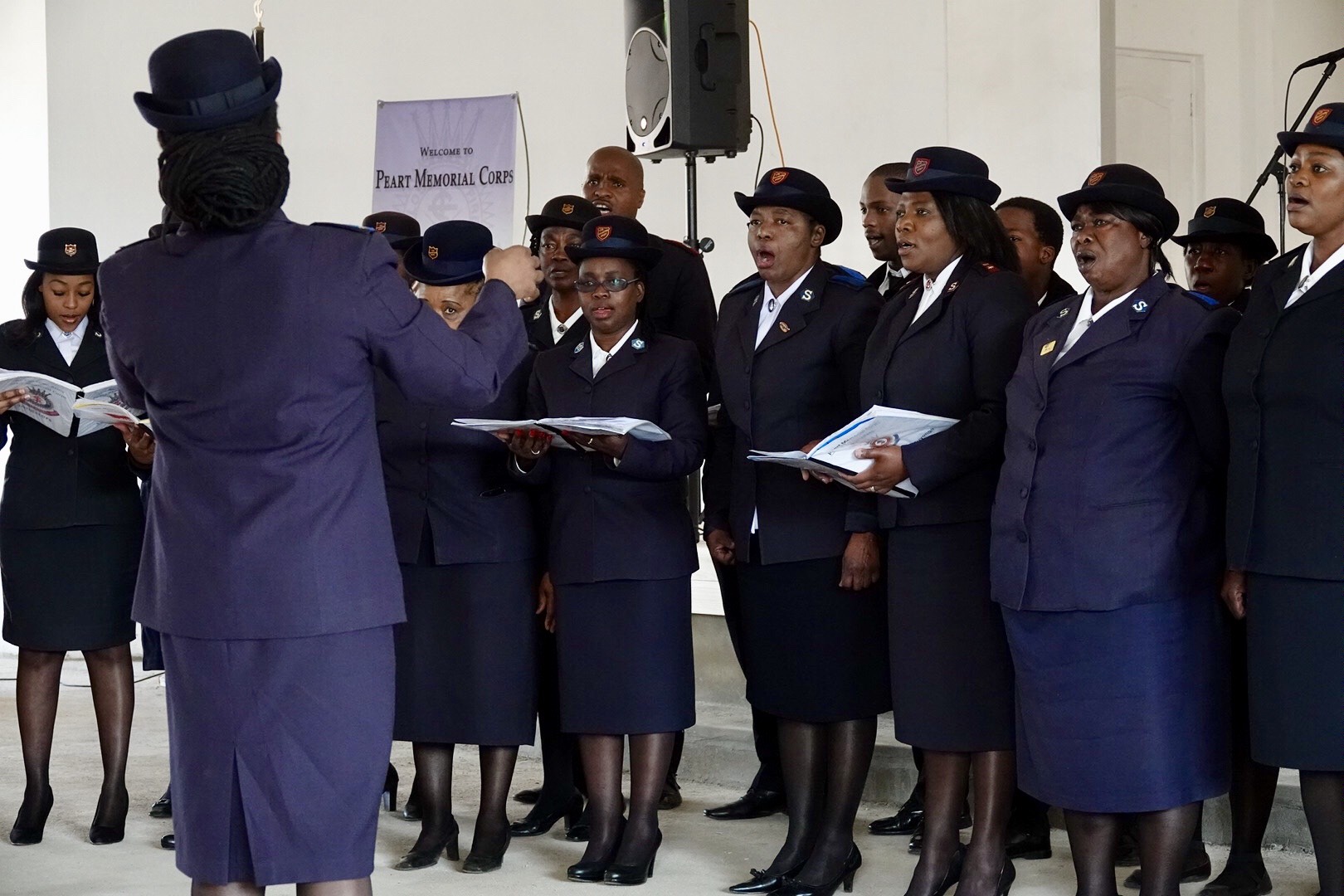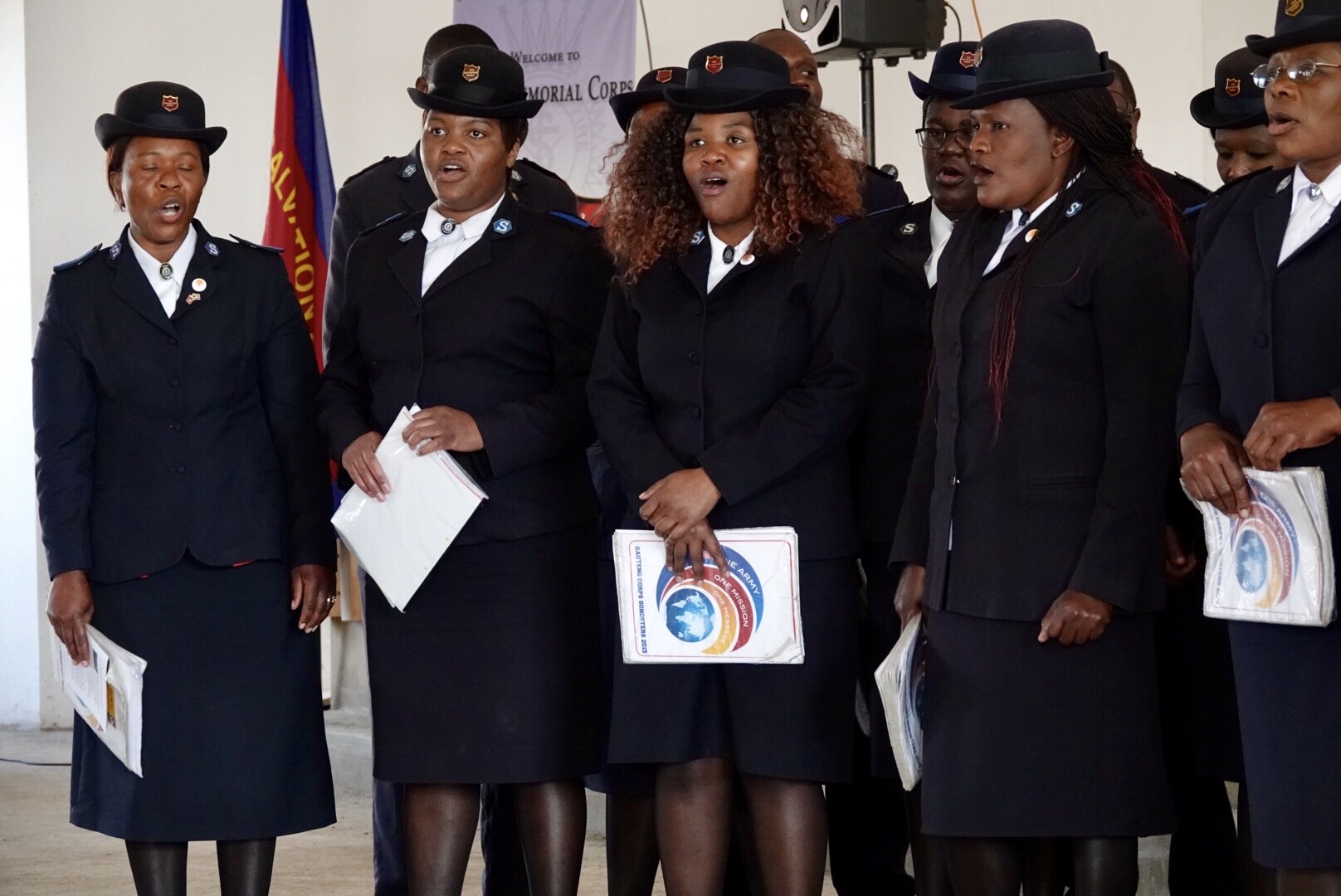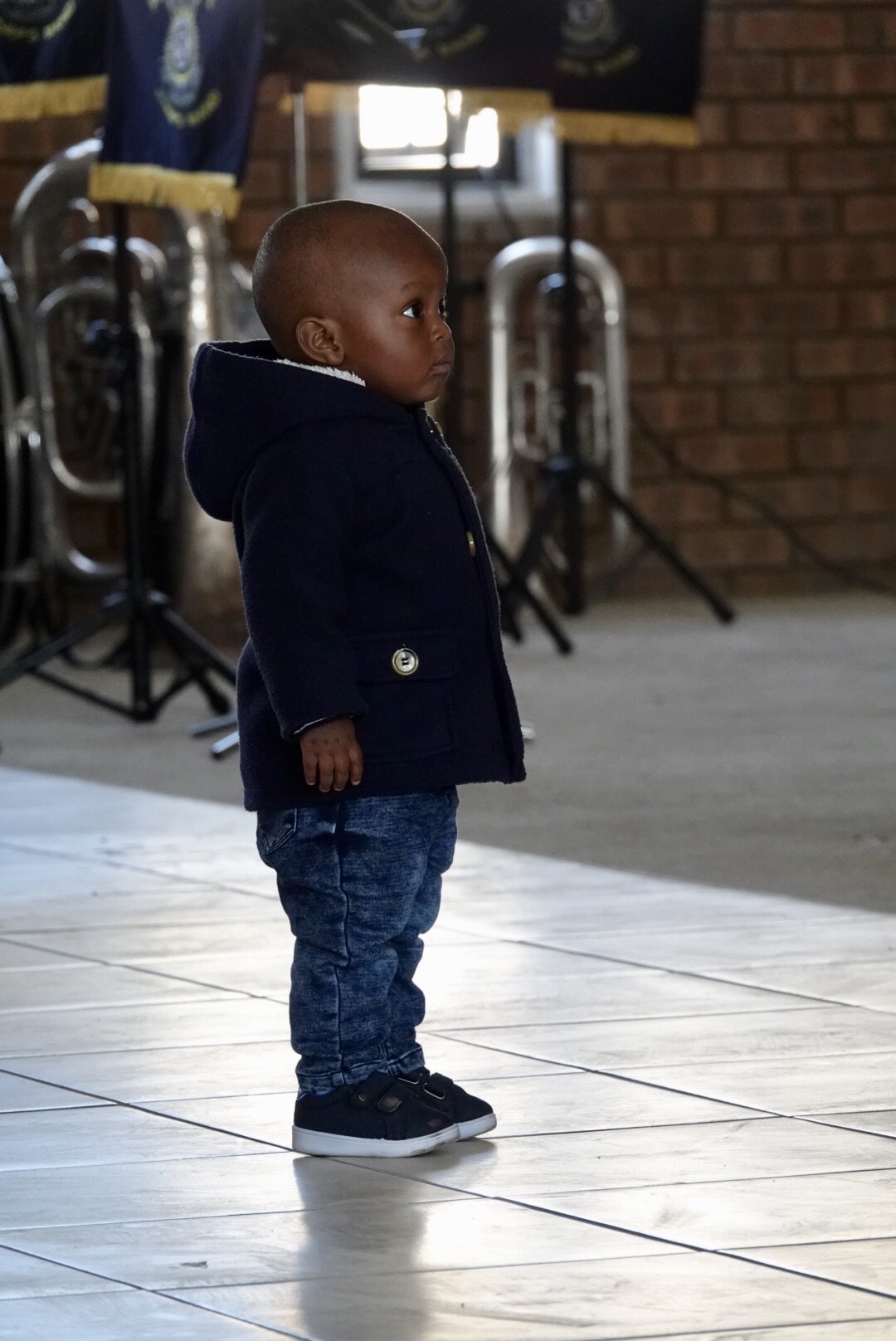 Our day started with a very delicious, but early breakfast. Although half of our group woke up on time, a couple of choristers slept through their alarm. After that we had a great time at a small, but chaotic art and craft market. Every vendor tried to get us to buy from them, but as the vendor requests stayed constant our answers got more and more negative. The purchases were very successful as Sam and Andrew bought djembe drums from one of the vendors. And Jack, Andy, and Ian bought assorted paintings, clay animals, and bracelets. Later, we headed to our third Ihlombe Concert, which was in a Anglican Church, and we performed with many gracious hosts like the Vicacious Sound and the Peart Memorial Songsters. Although it was a very lively performance it lasted too long for us to go to the Apartheid Museum, so we skipped right to dinner. The restaurant was very decorated and was fun, but the food was good, but not great. Our long day ended at Sandton Holiday Inn Express.
From,
Andrew (Writer)
Jack (Detail Expert)
Andy (Editor)
Sam (Photographer)
Ian (Photographer)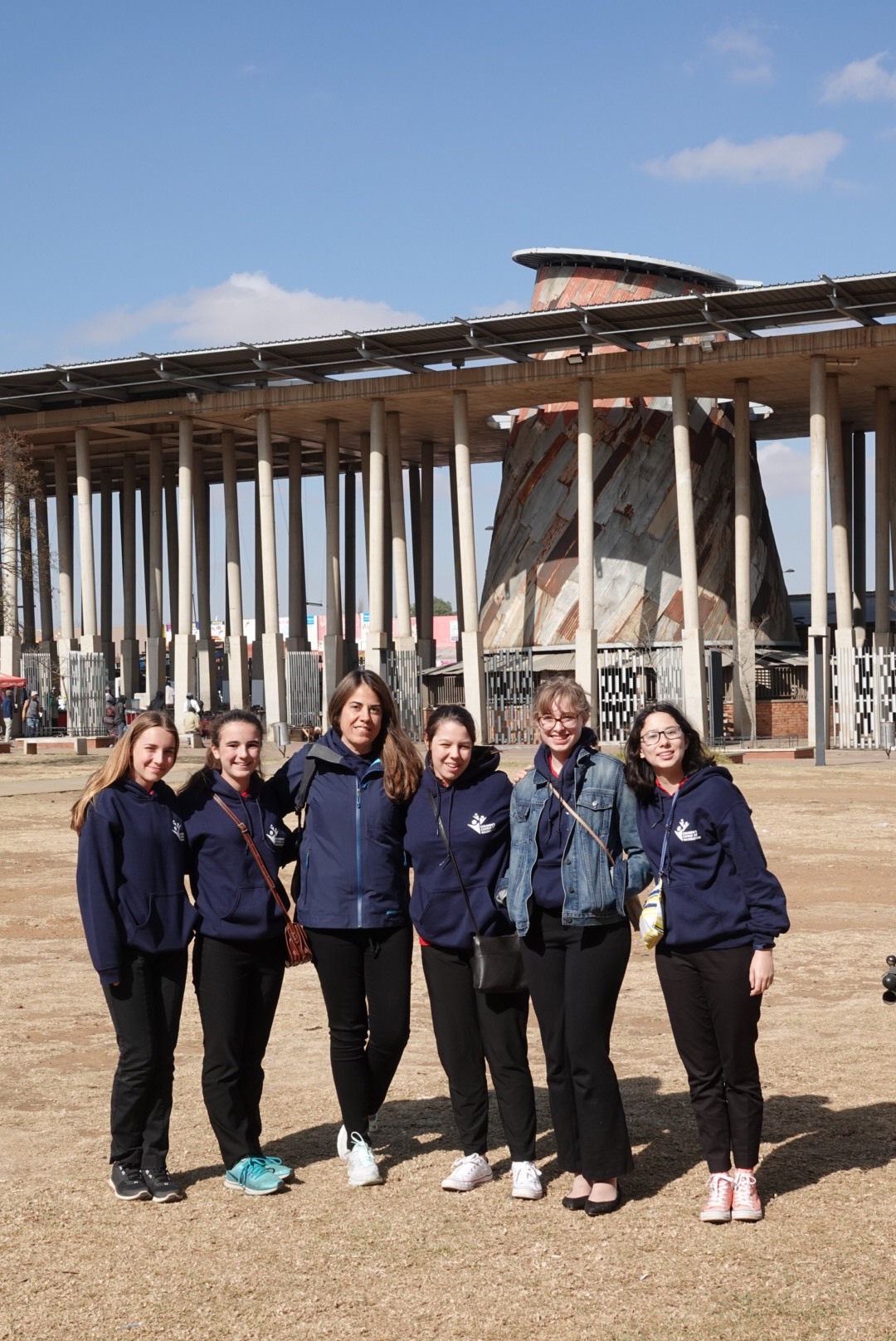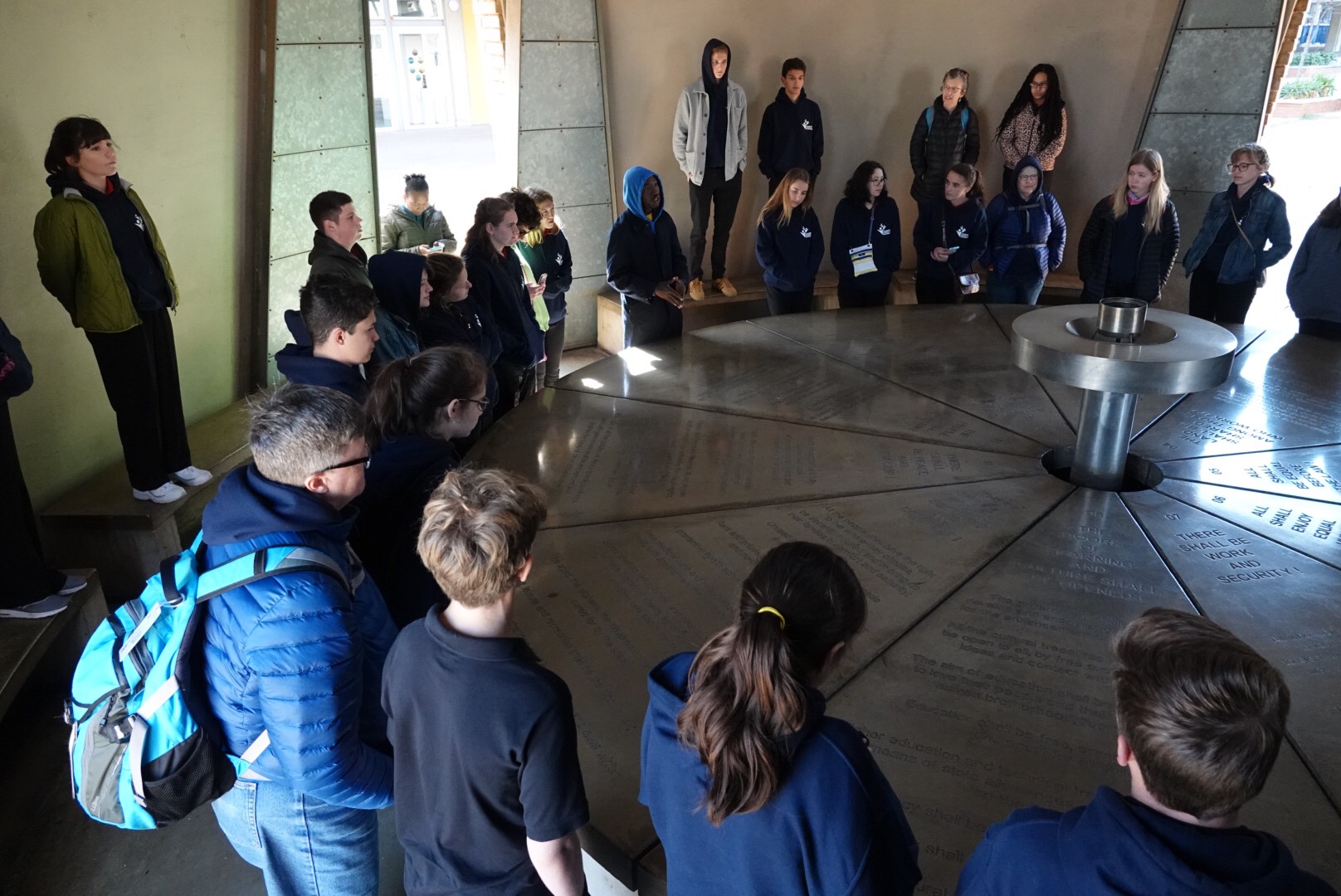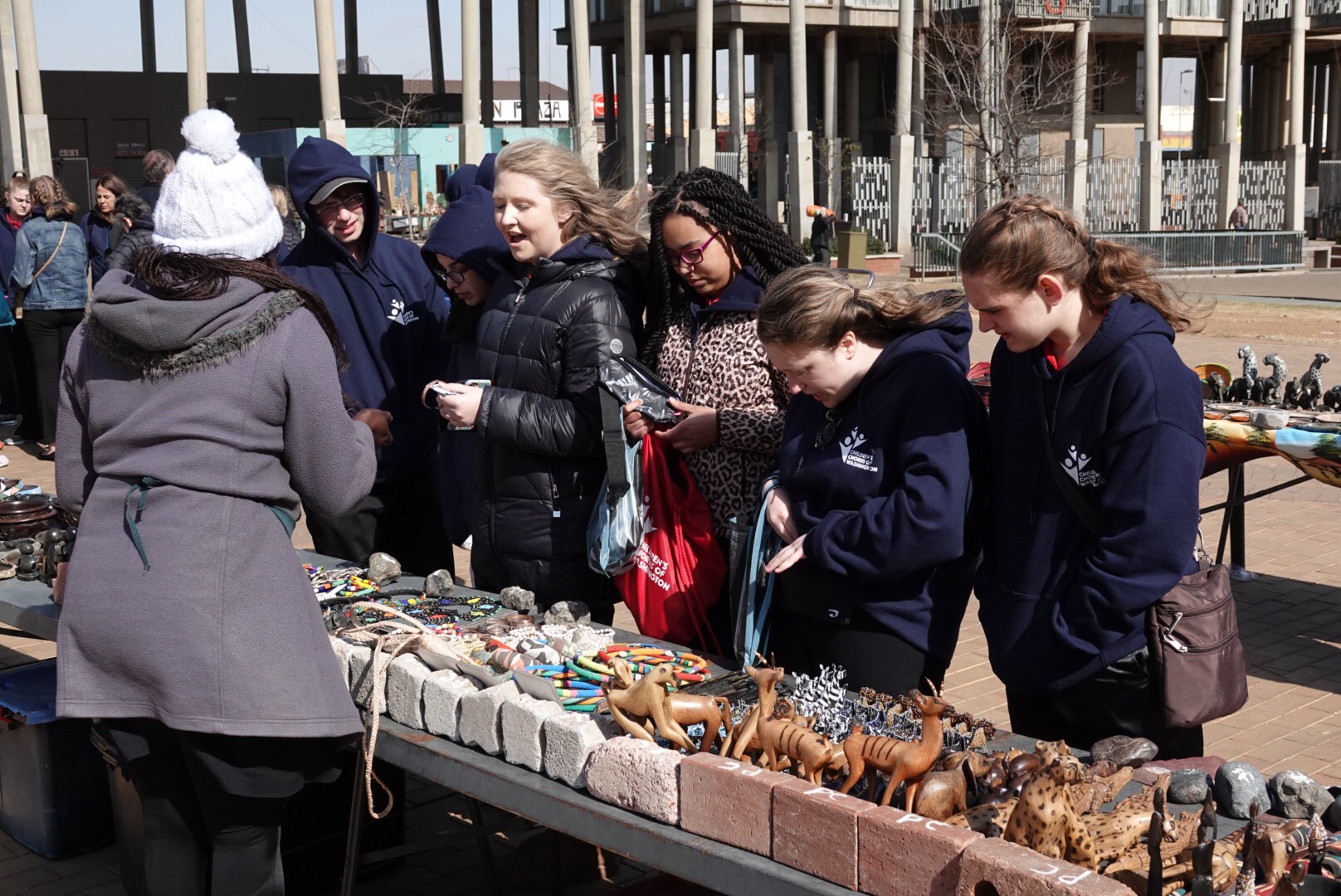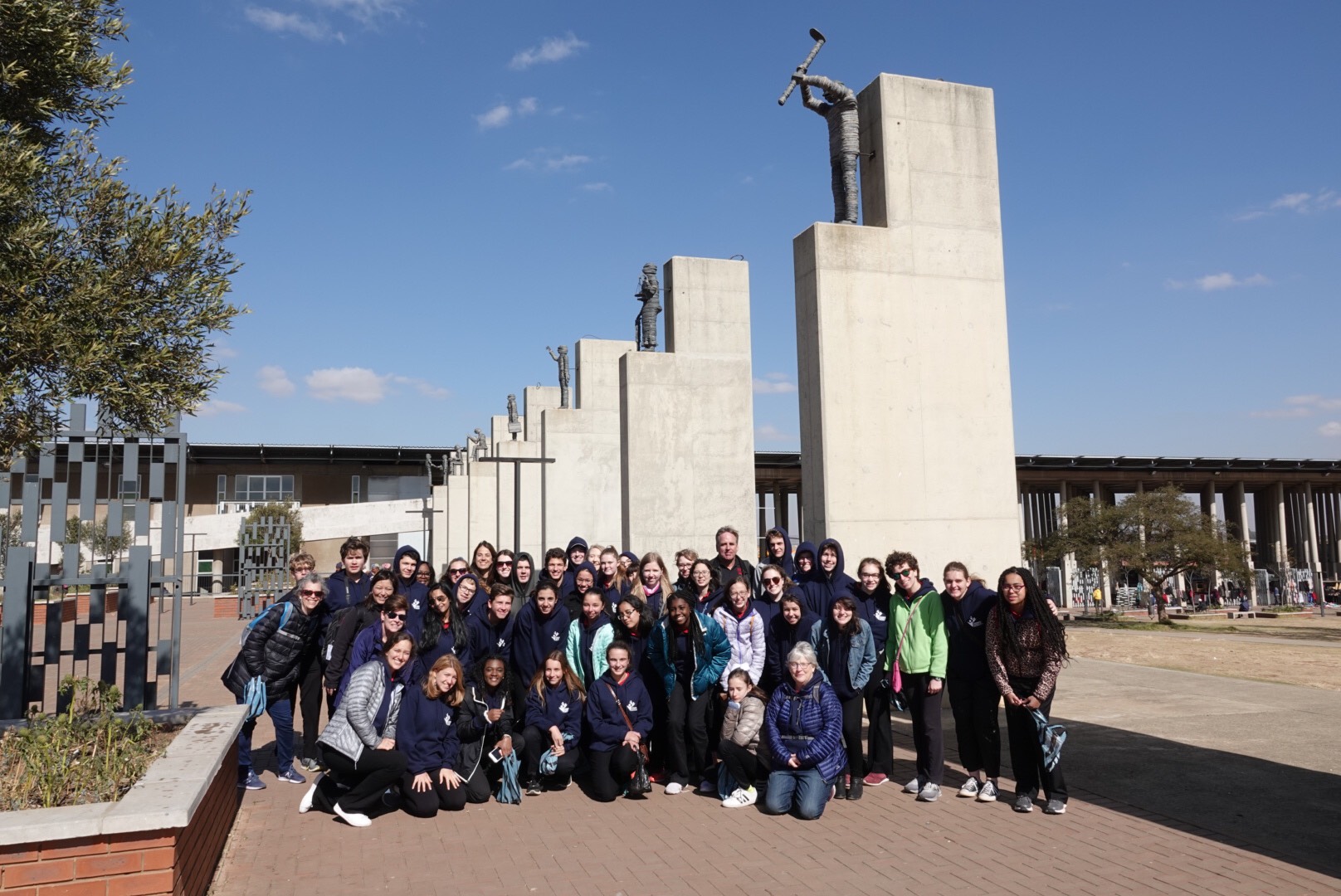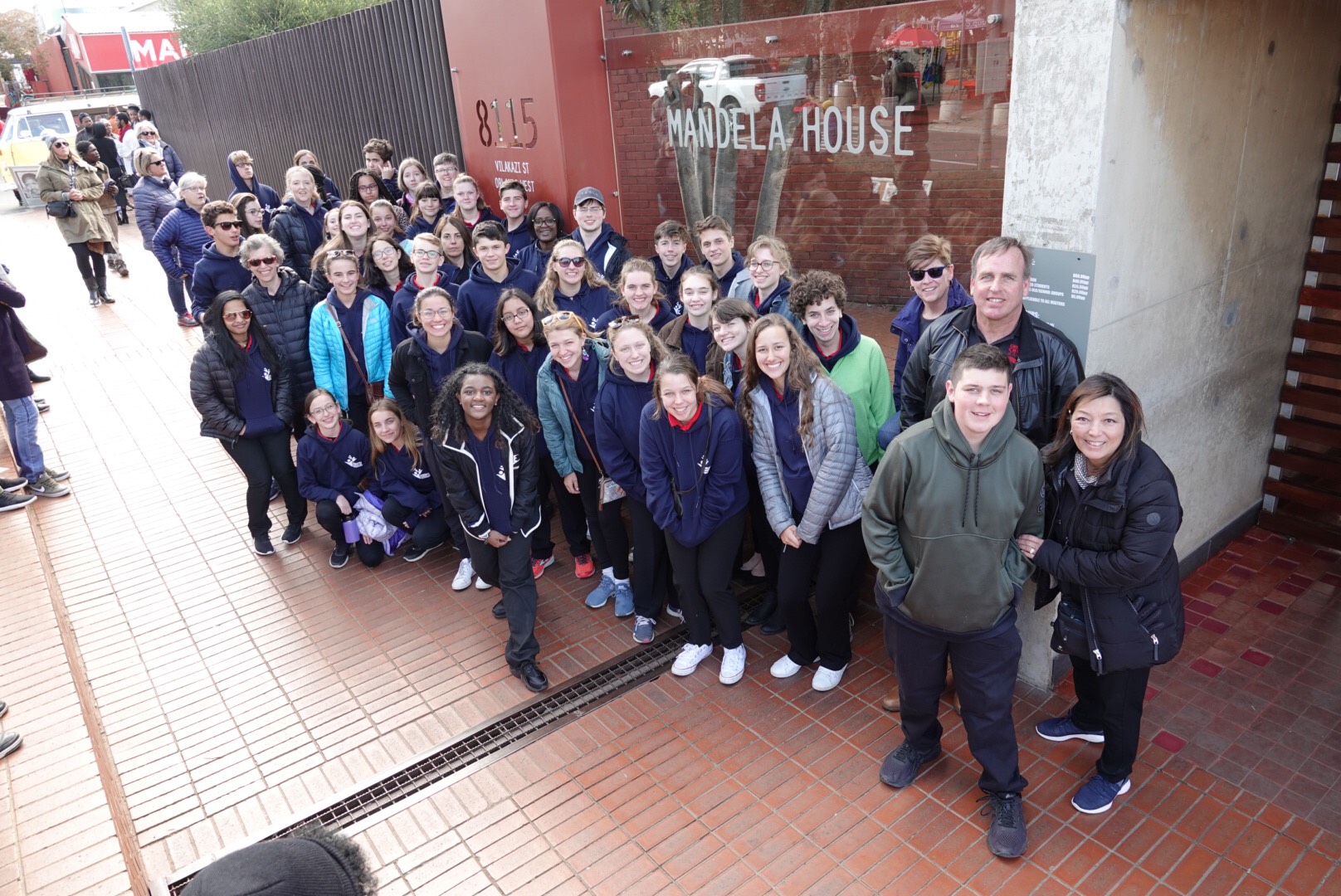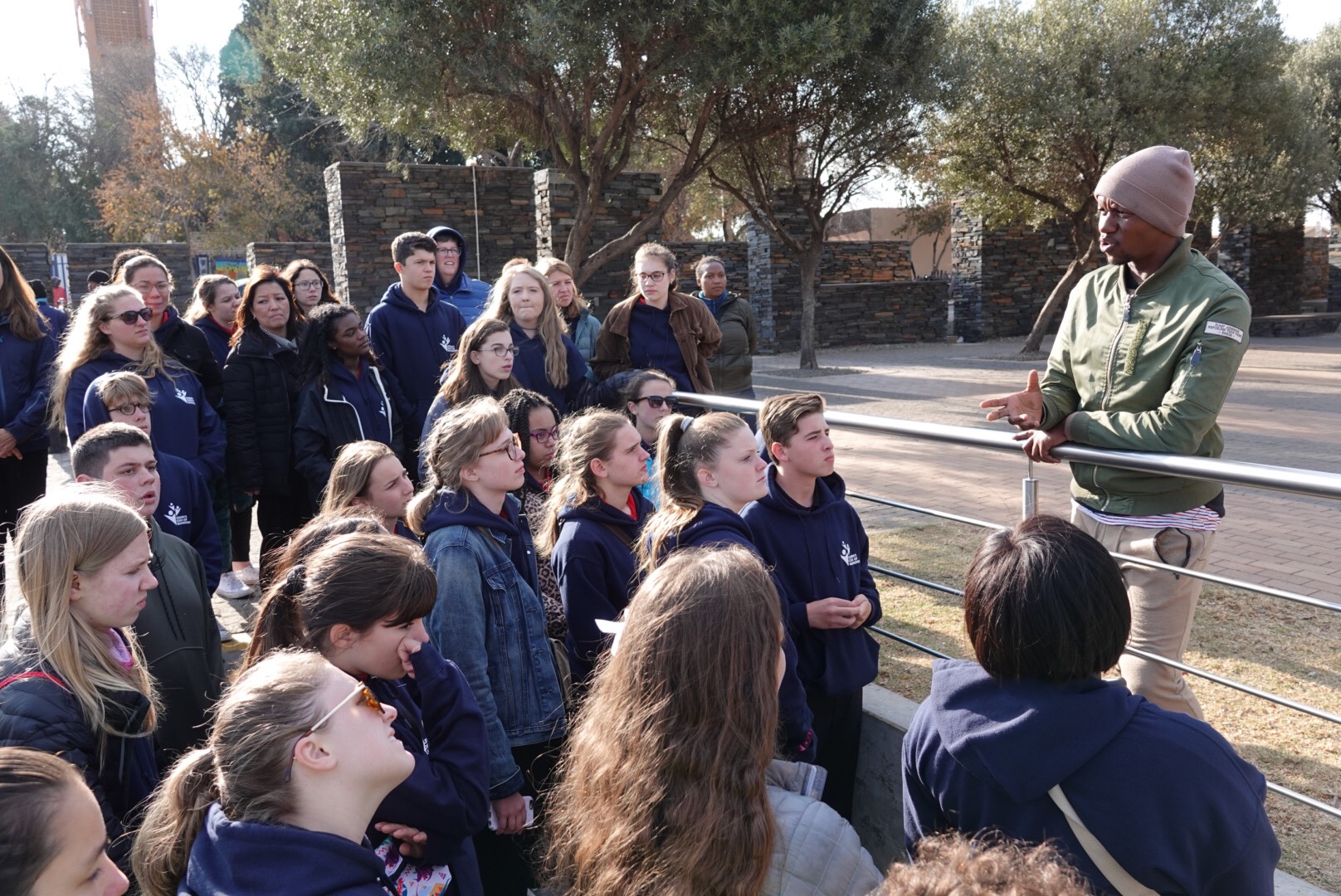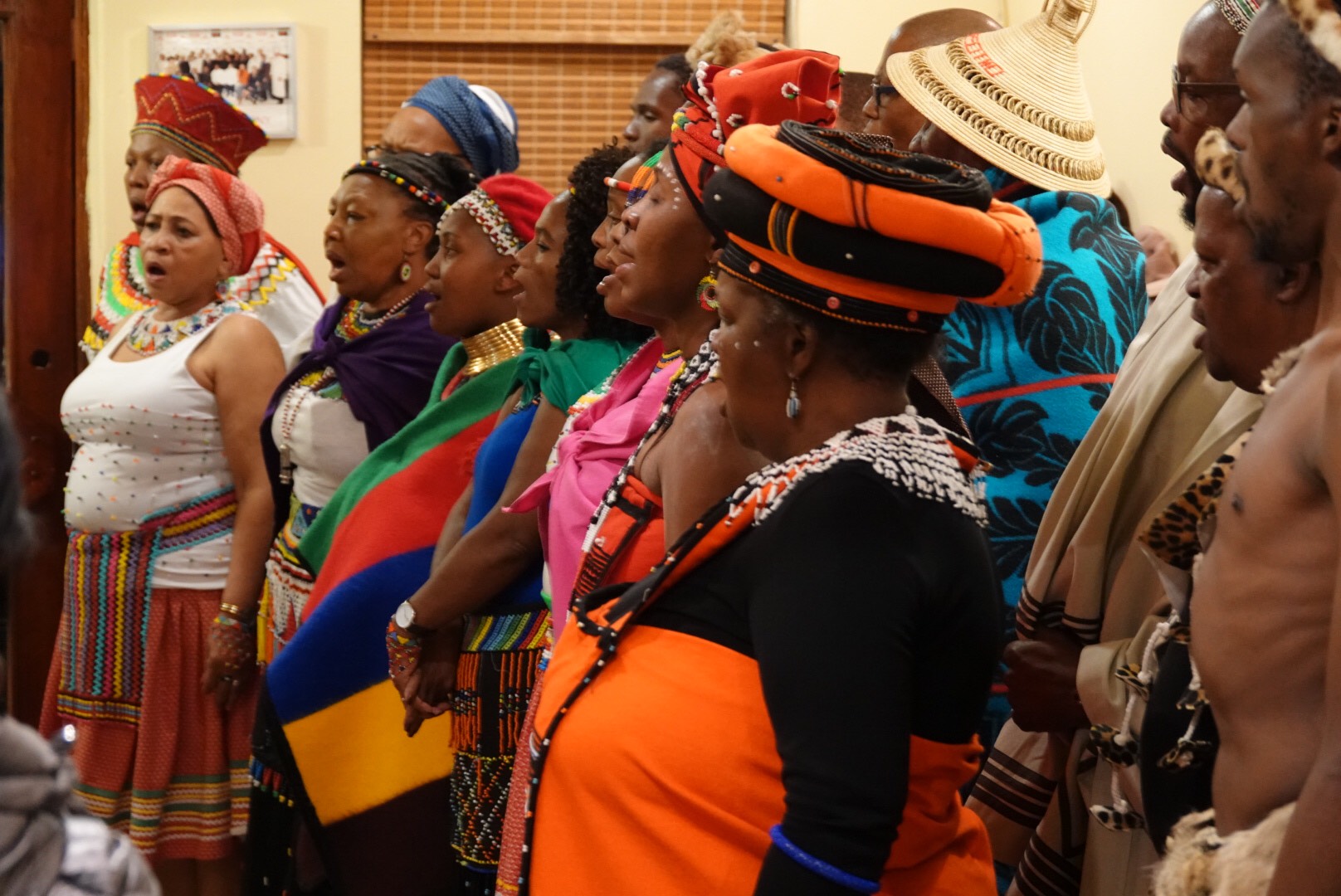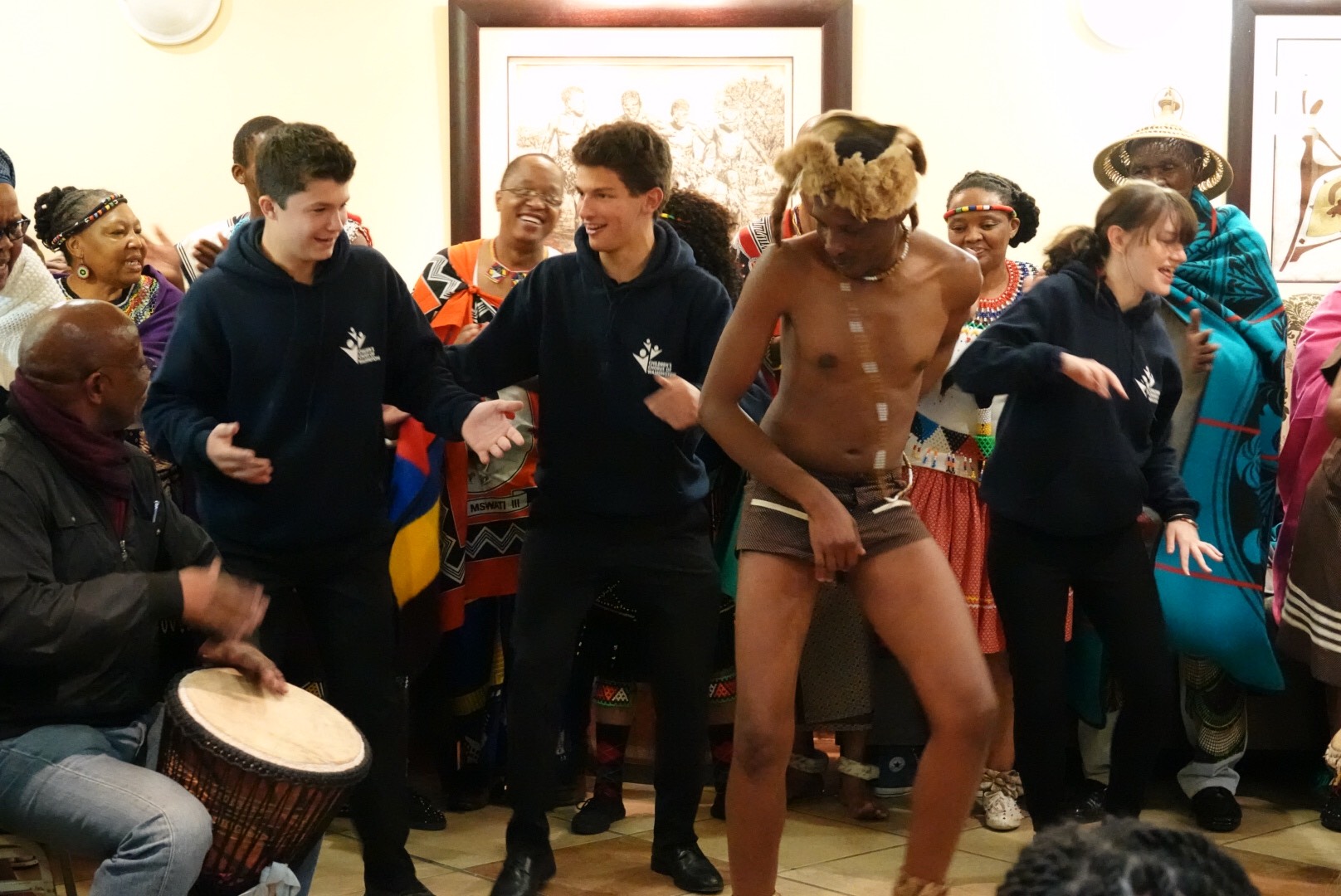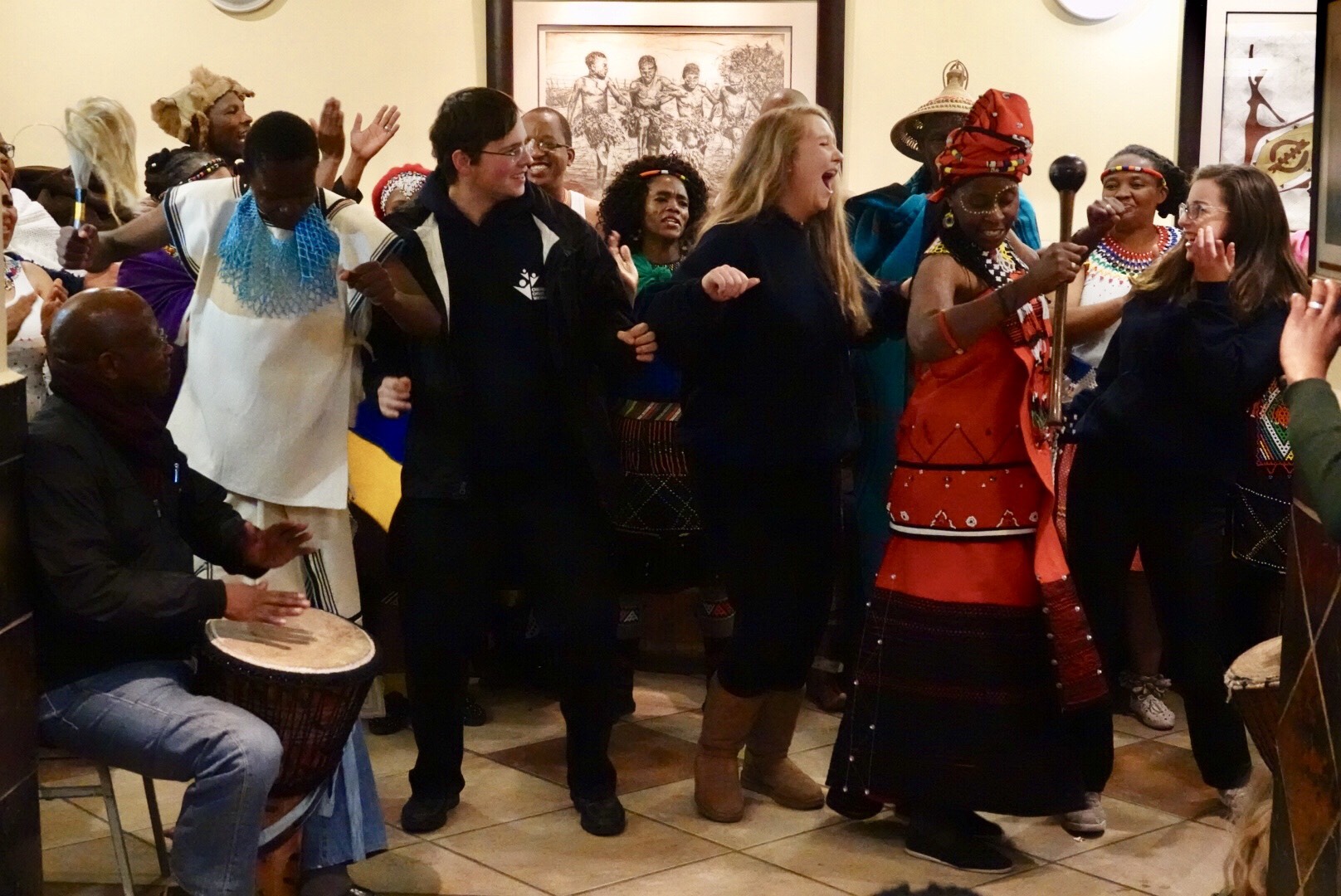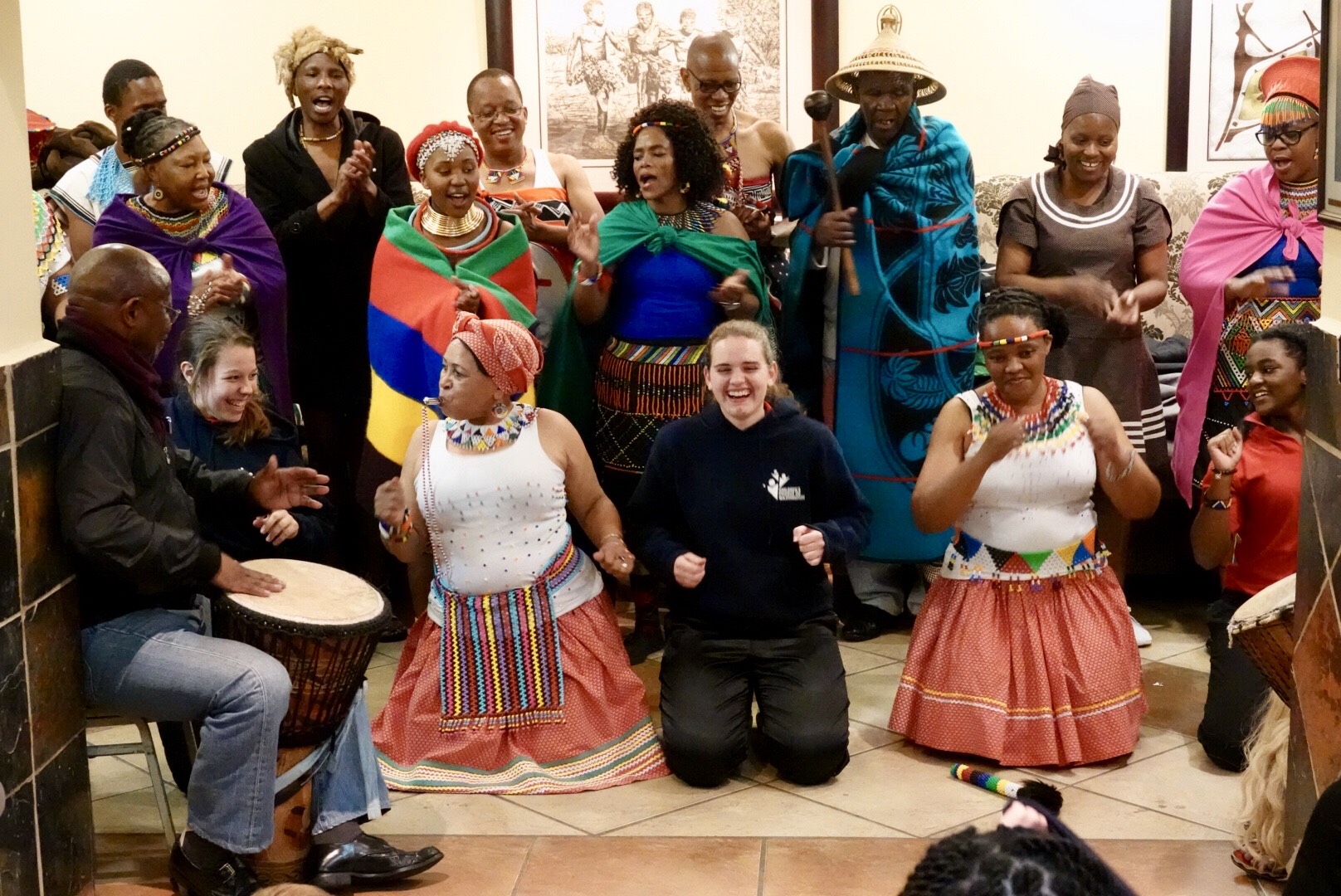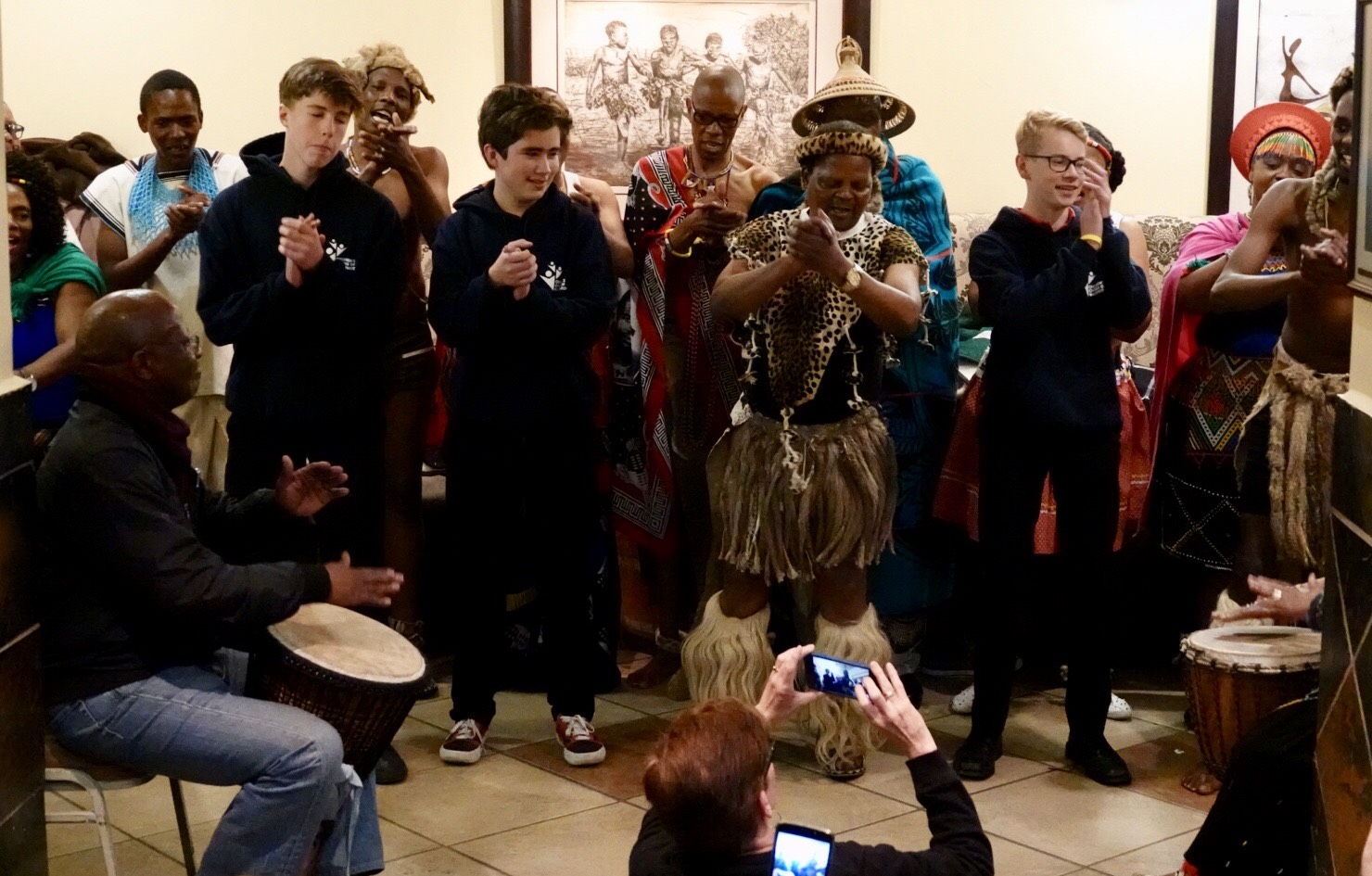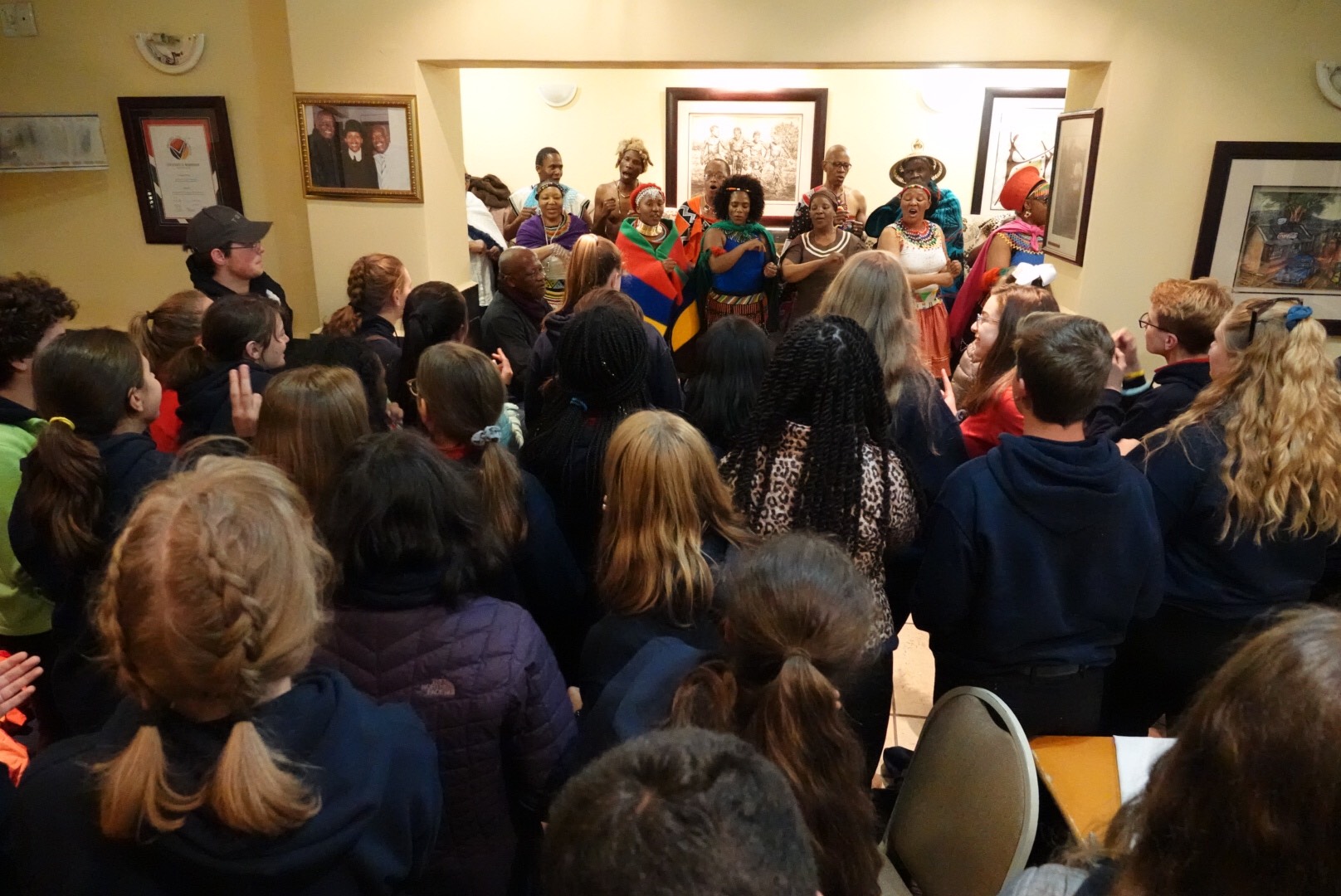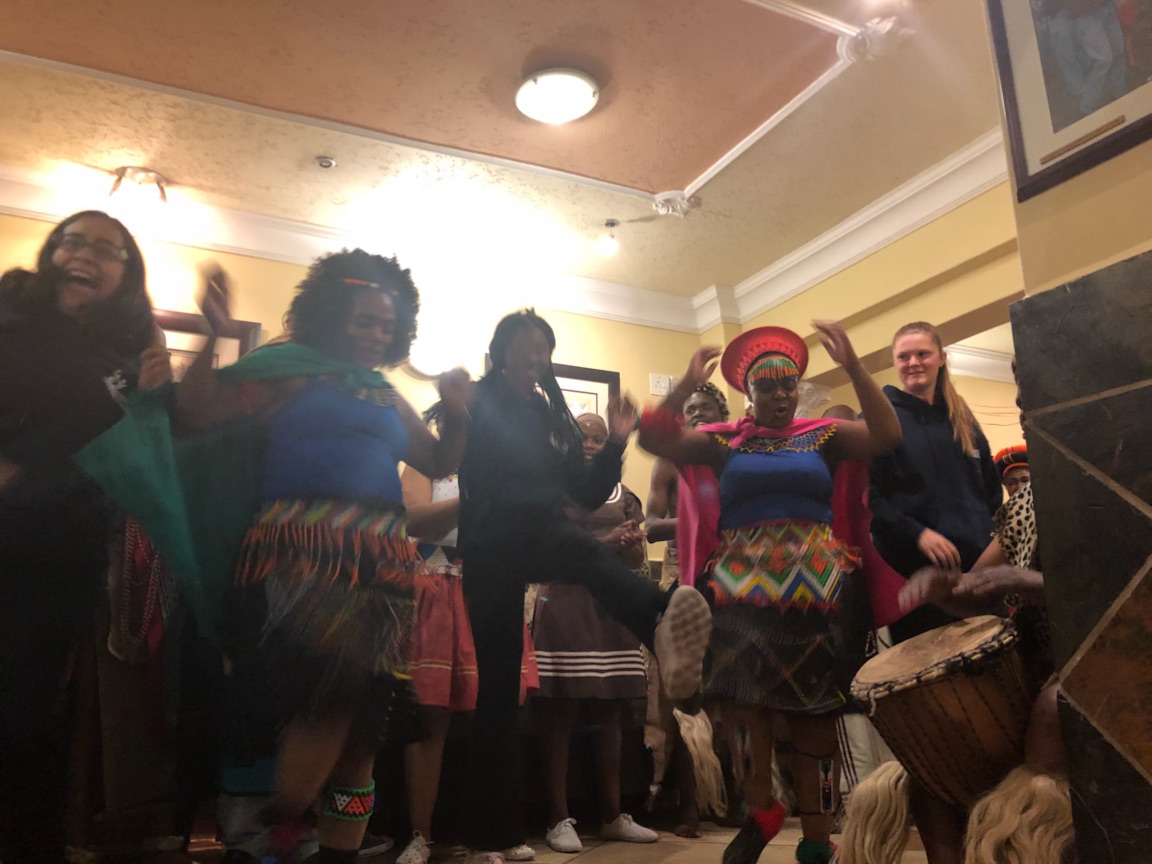 A few of us woke up early (around 6:45) to see the sunrise on our last morning at Cradle Moon. It was beautiful and lit up the mountains behind us.
After another delicious breakfast we checked out and made our way to Soweto, but on our way, we saw a beautiful stadium which was one of the stadiums used for the World Cup when it was hosted in South Africa. Unlike the World Cup stadium in Cape Town, this one is still used for sports and concerts.
When we arrived in Soweto, we first stopped to see the Ten Chapters of Freedom (the Freedom Charter). These were first proposed in the 1950's, however, they weren't ratified until Nelson Mandela became president in the 90's. Along with the chapters, which were engraved in stone, there were 10 pillars with statues on top to represent each one.
After stopping at some small stalls which were selling art and souvenirs, we drove through Soweto and saw some other interesting sights from the windows bus. We drove by the only church in the world with a black Madonna, and our guide pointed out Winnie Mandela's mansion in the "Beverly Hills of Soweto."
For lunch, we stopped at Mopenyo Mall. There, we split off into our groups and found an assortment of fast food and sit-down restaurants.
After lunch, we traveled to Nelson Mandela's old house in West Orlando (a section of Soweto), which has become a museum in his and Winnie Mandela's honor. Though there are a few pieces of furniture to indicate that people once lived there, most of the house is filled with informational signs and plaques from various people honoring the Mandelas. The most interesting plaque we discovered was one saying that Nelson Mandela was an honorary citizen of Toronto, bringing us to realize that there were actually many cities giving him this honor. There was also a tree outside of the house where apparently all of the umbilical cords of all of Mandela's descendants have been buried under, which we found to be very fascinating.
Once we left the little house, we walked to the memorial commemorating Hector Pieterson, a boy who died amidst a rally on June 16, 1976 aimed to protest against the use of Afrikaans in schools for "Bantu" (black) people since they only knew English. This push to make Afrikaans a common language was motivated by the Dutch desire to remain dominant in the region, and so it was one of the many aspects of racism native Africans felt during Apartheid. At this student-led rally against Afrikaans and the poor conditions of the schools, police opened fire on the kids. Hector, a thirteen-year-old boy who was waiting for his sister, was one of the victims. His name is known above all others because there is a famous picture of a boy carrying his body, while Hector's sister walked along beside them. This photograph was published all over the world, and brought South Africa's racial issues to light.
There was a museum behind the memorial, which was very informative on the racial tensions native African students were facing. Students who wanted to voice their upset began to shape a movement, helping to end the horrors of Apartheid. None of us had ever heard of Hector Pieterson, so this musem provided valuable information about events that we've never learned about in school. We can reflect on these events and connect them to our own history of racial tension and discrimination.
After the museum, we had an early buffet-style dinner at a restaurant, followed by an energetic choral workshop with a local adult choir. First, we got to learn about the varying traditional dress in the different tribes living in South Africa, then they sung and danced for us. Several of us went up in front of the room and danced with them, which was quite enjoyable. The funniest part was when one of the choristers explained that when someone is given jewelry, they are proposing to the other person. At least one of us in every round of people that went up to dance with them was given a bracelet, so therefore a group of people became "engaged." Some of them even "married" the person that gave them a bracelet.
After a long day, we were finally able to go to sleep, many of us relieved to be back in heated hotel rooms.
~ Elizabeth, Grace-Ann, Katie, Raina, Rebecca L, Rebecca R, Sedona (purple group)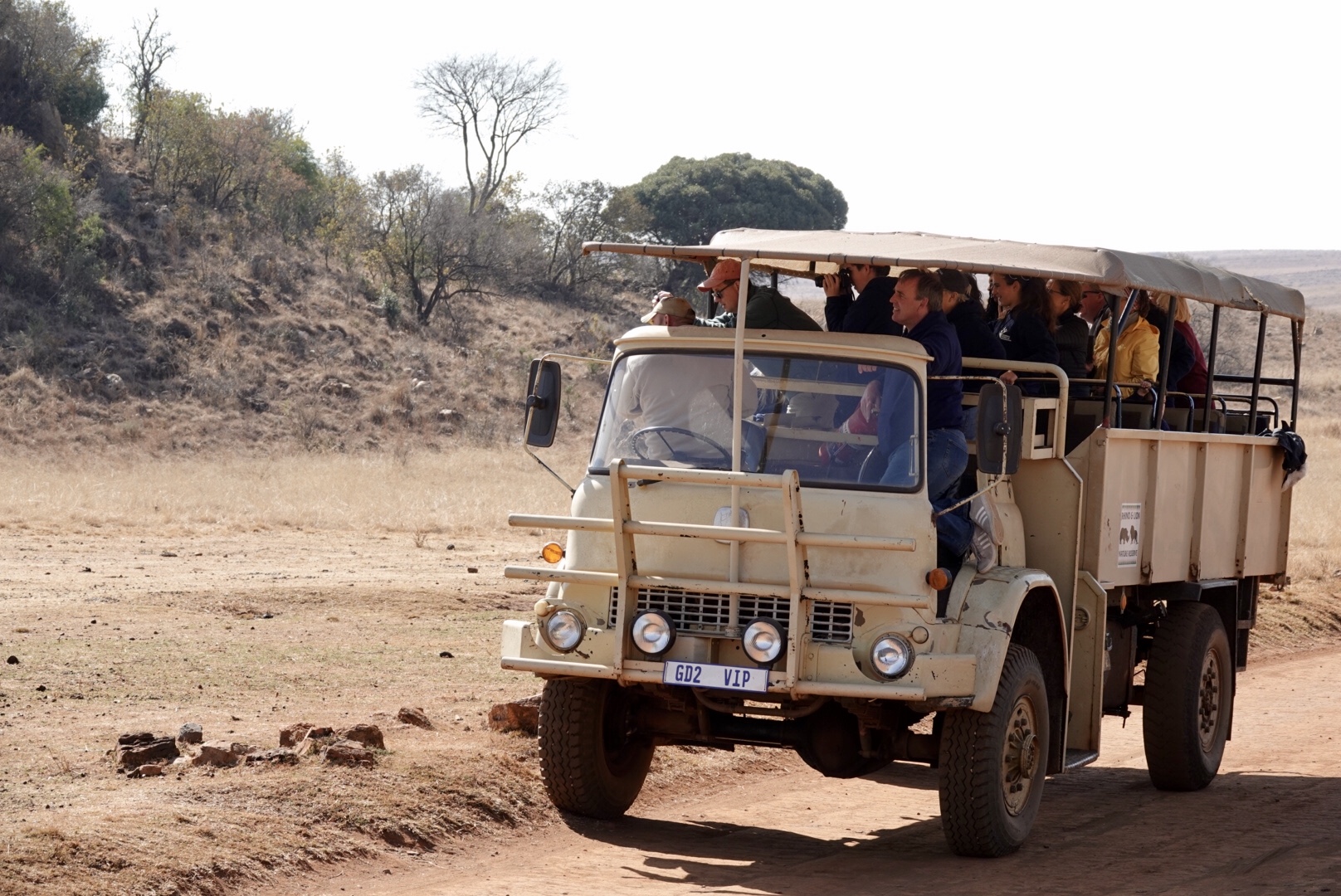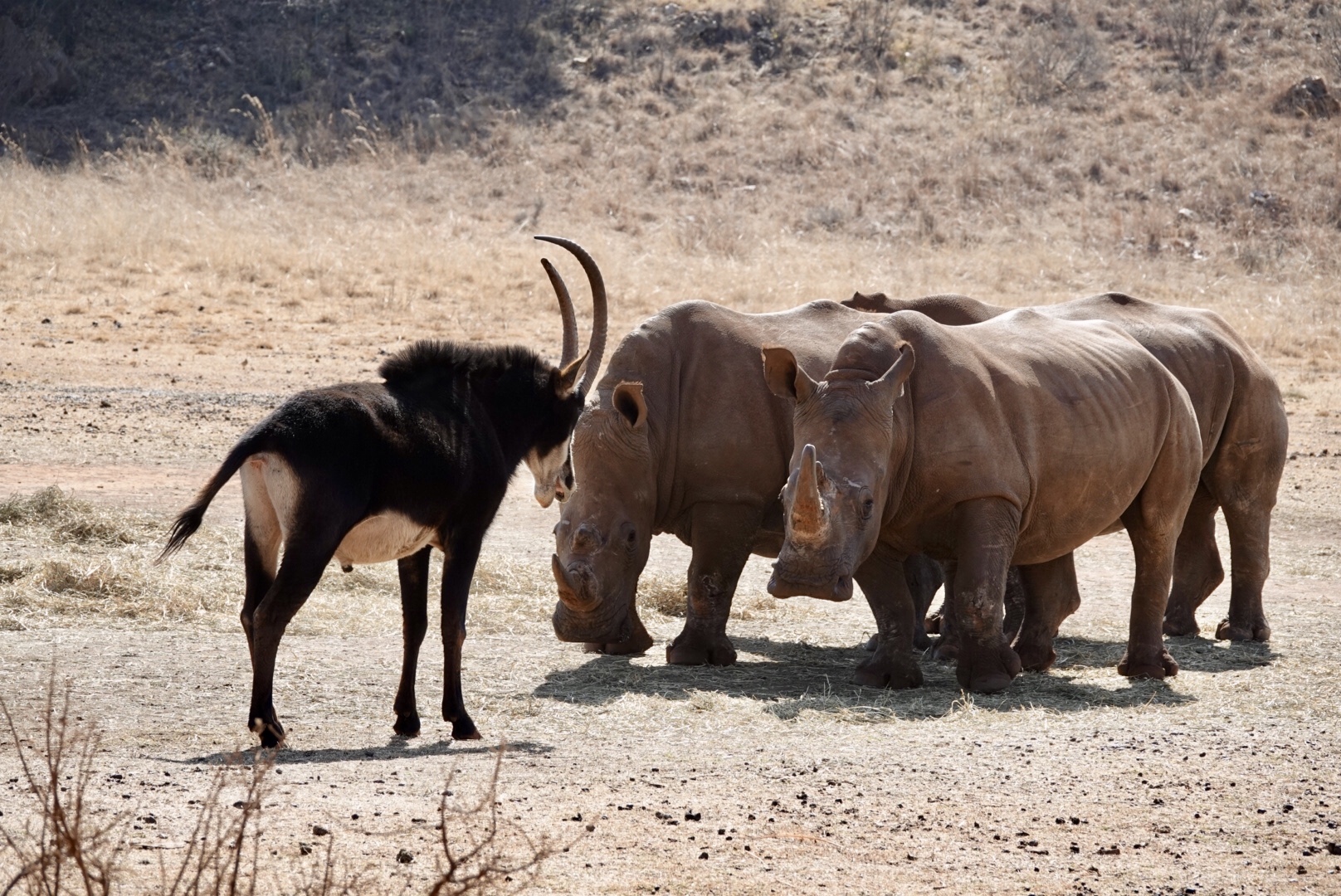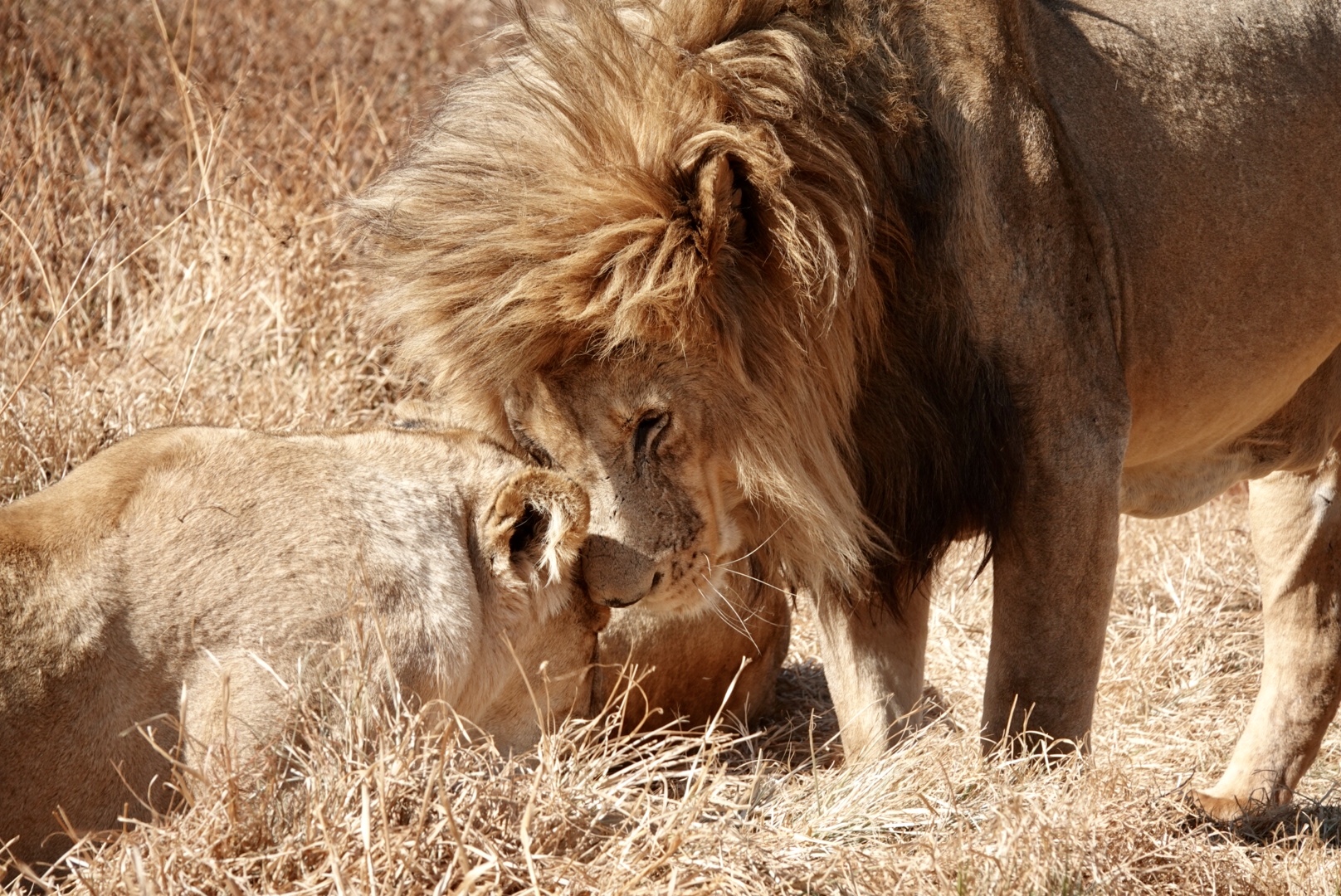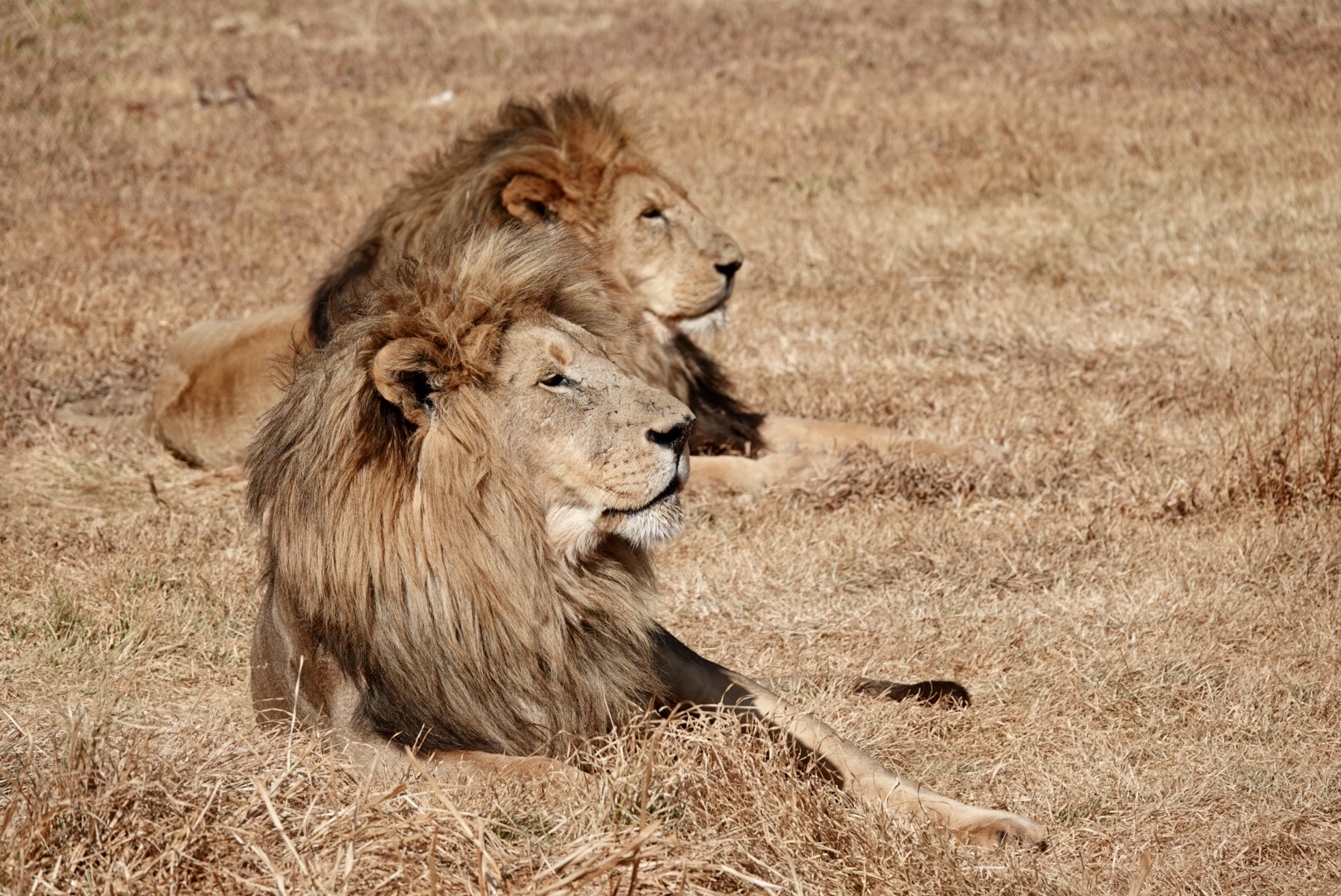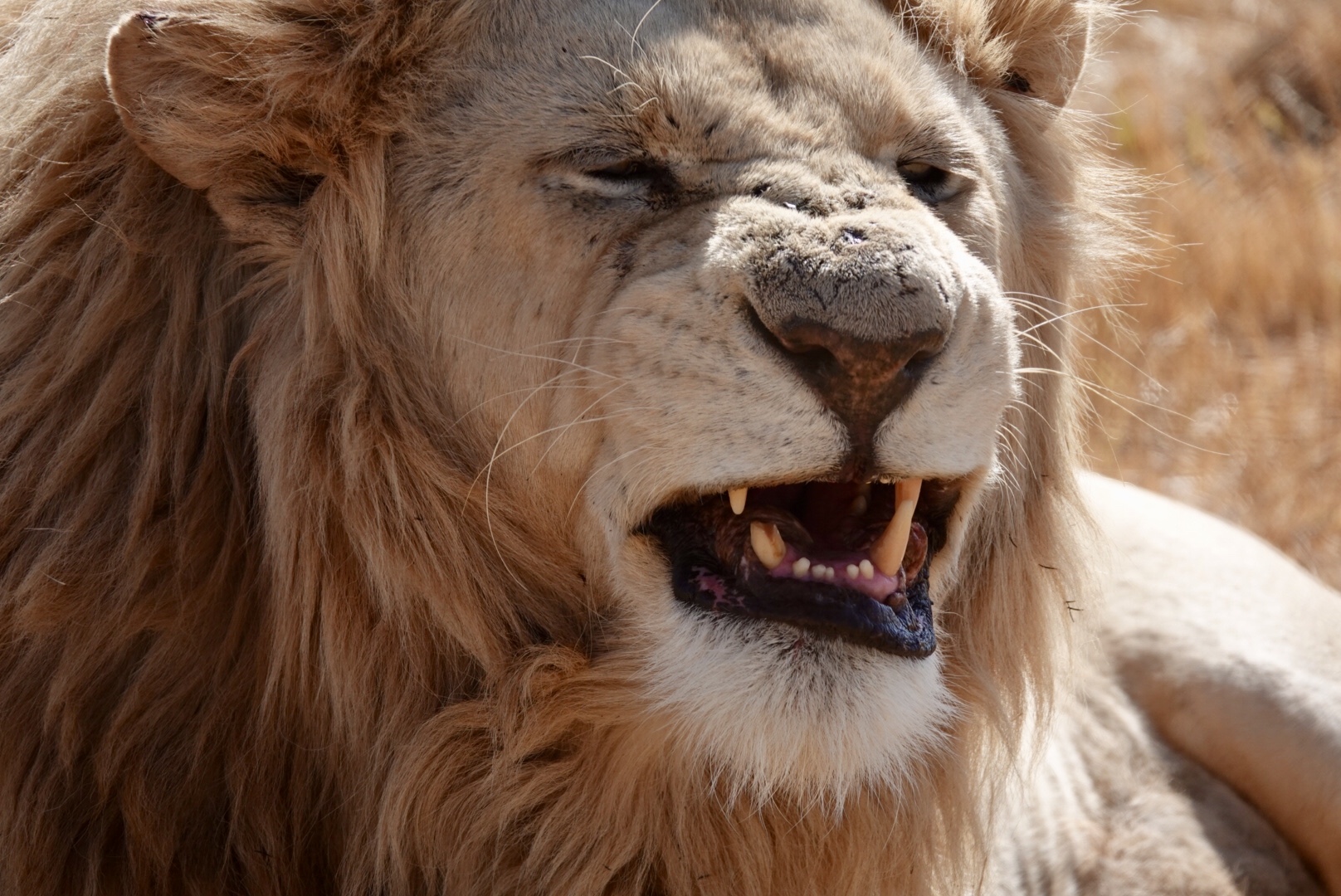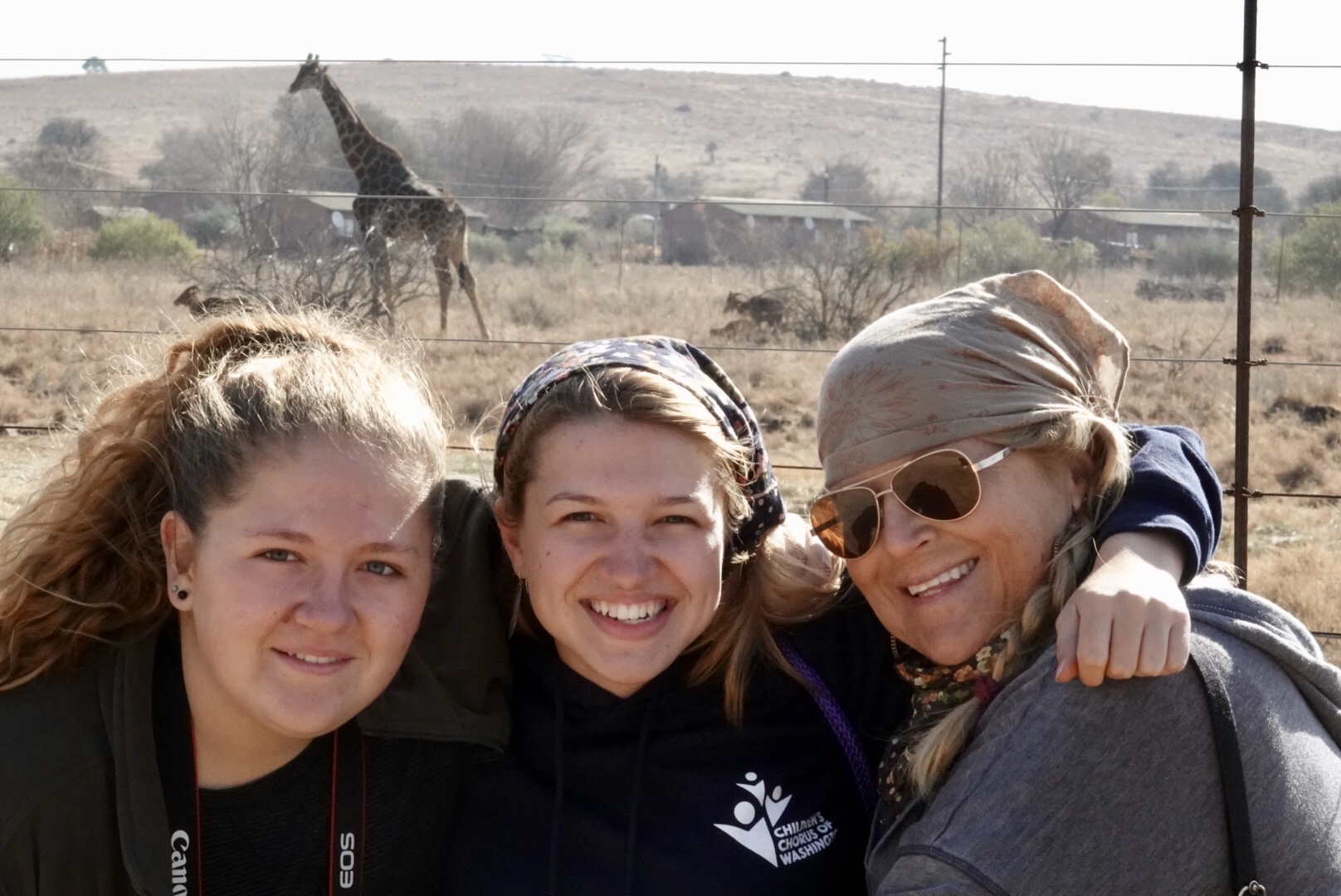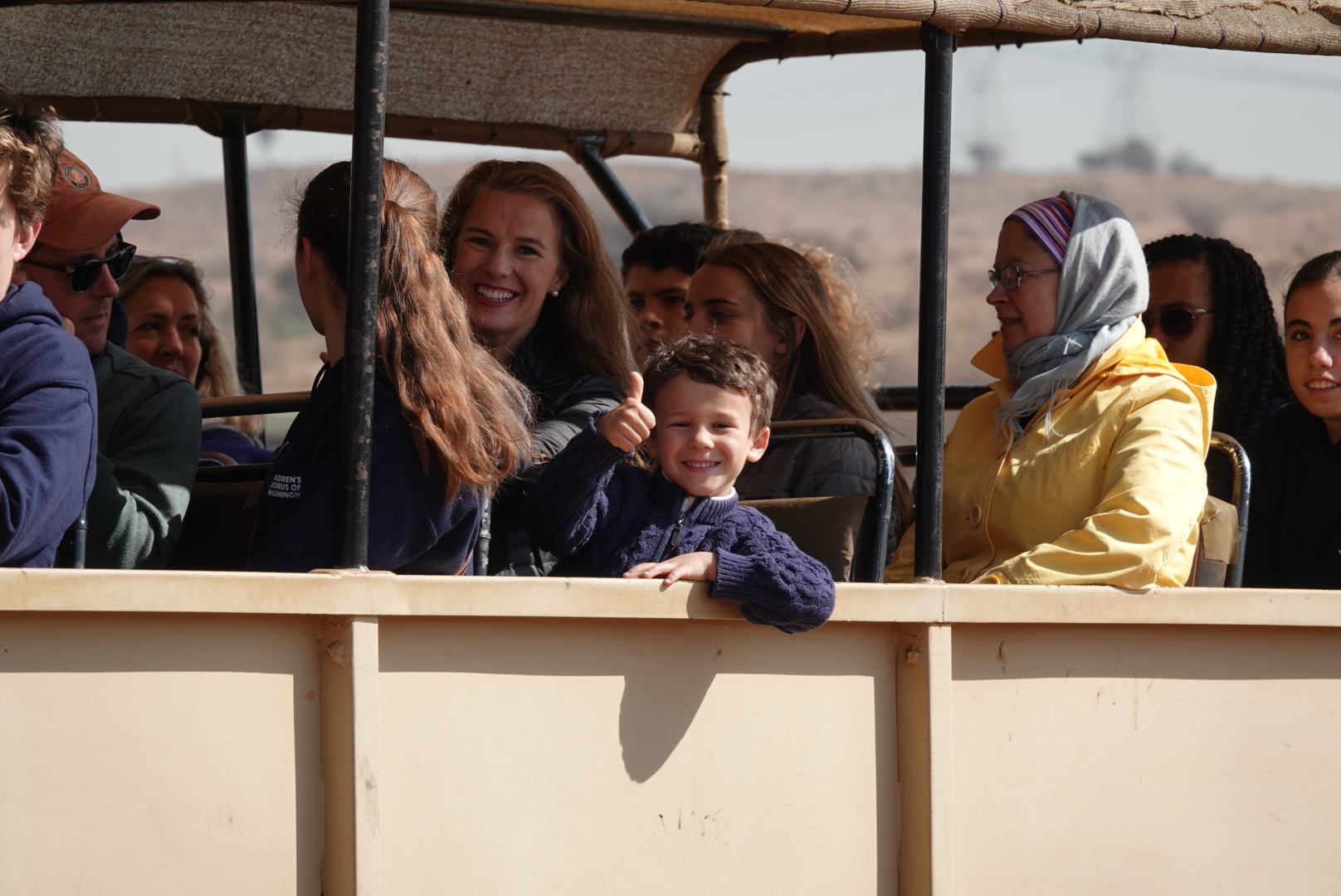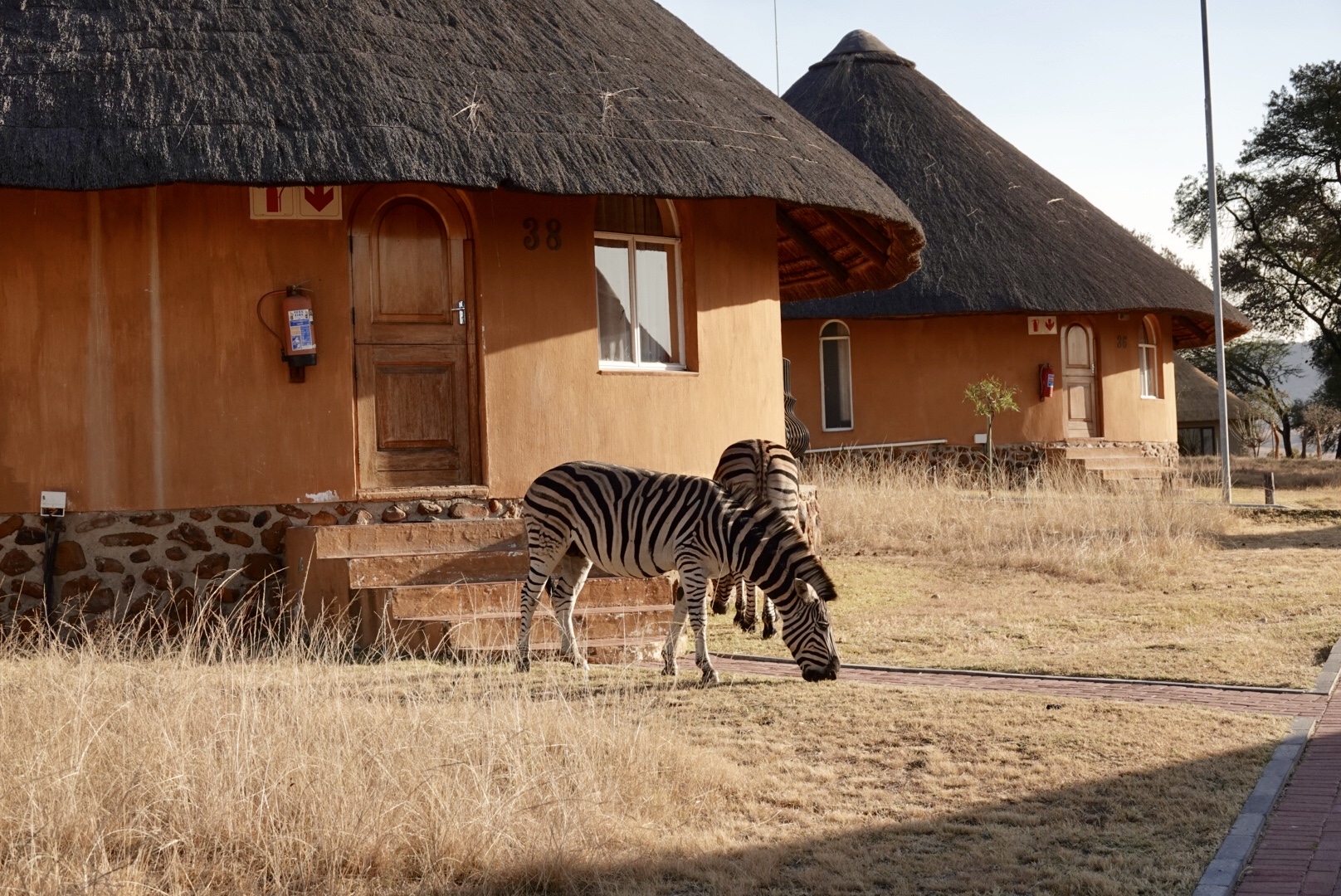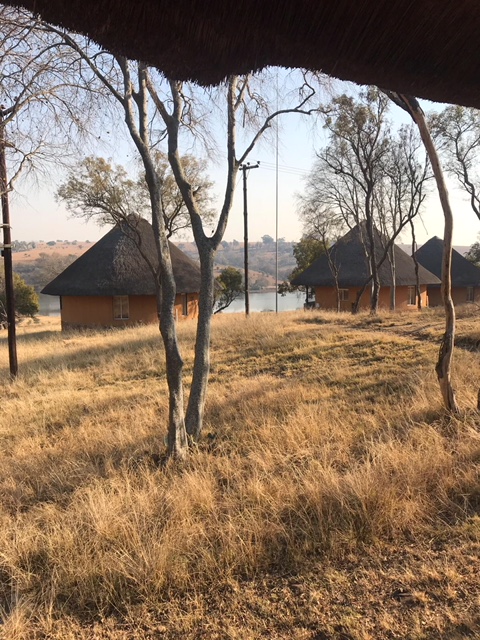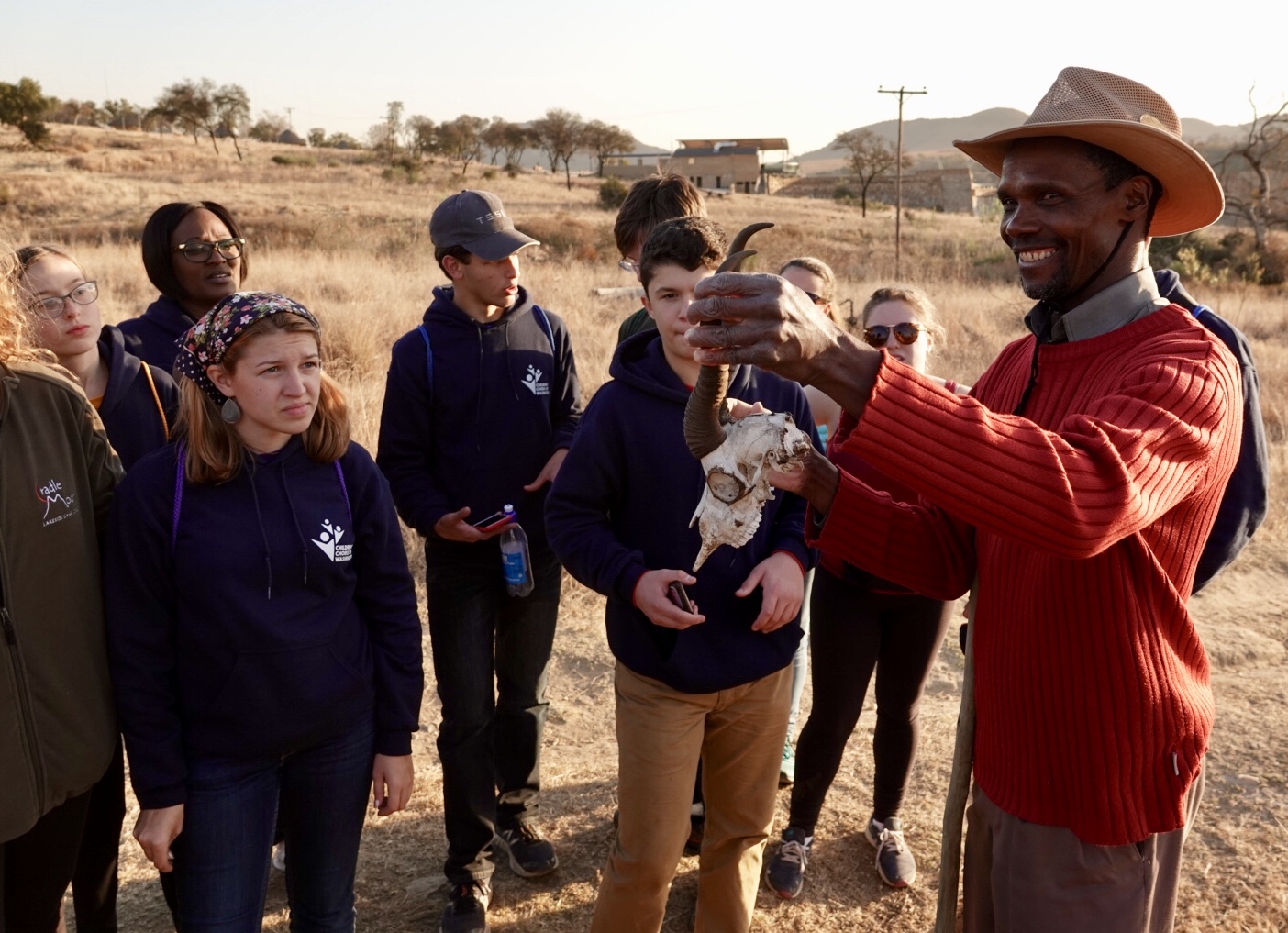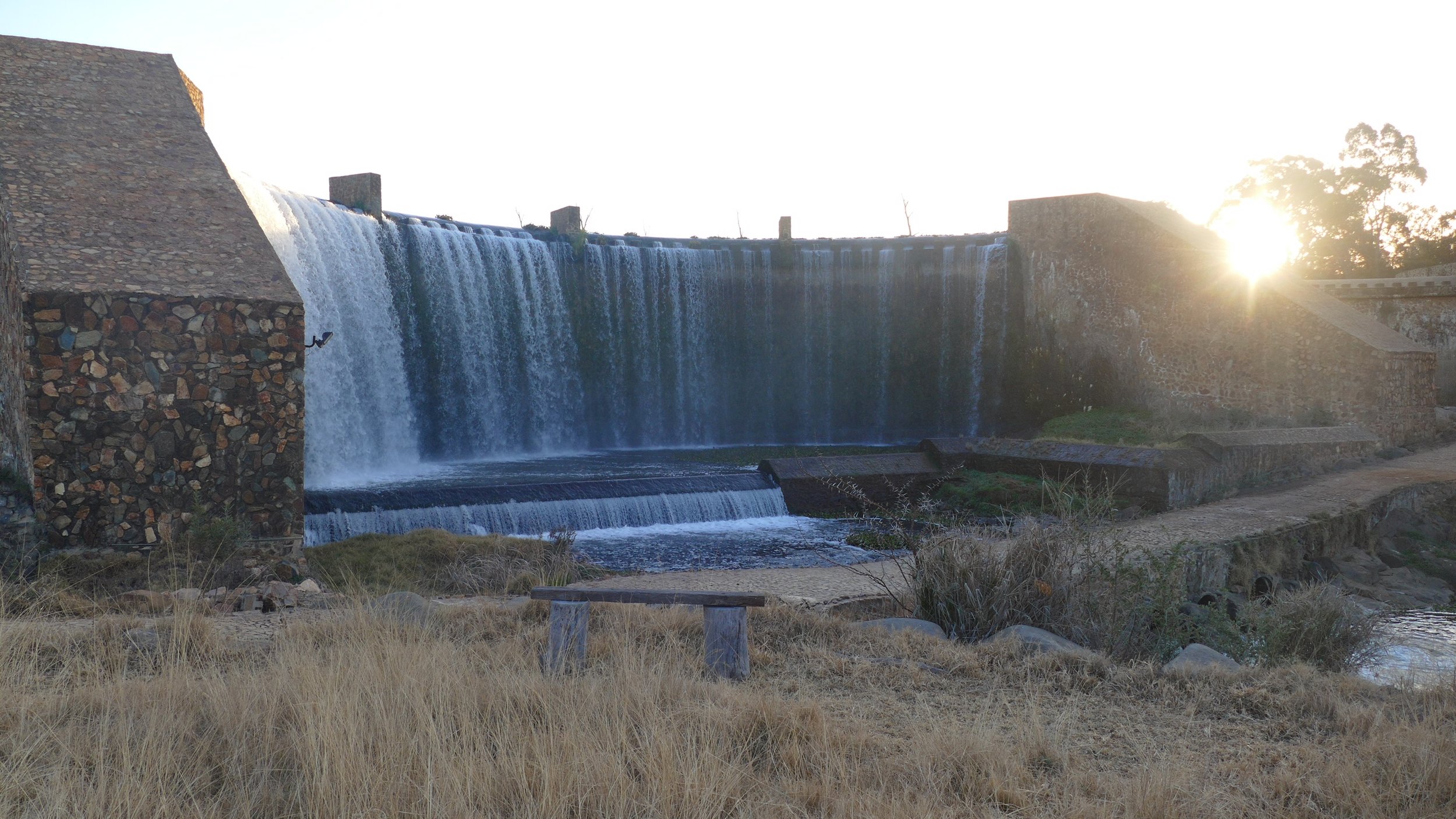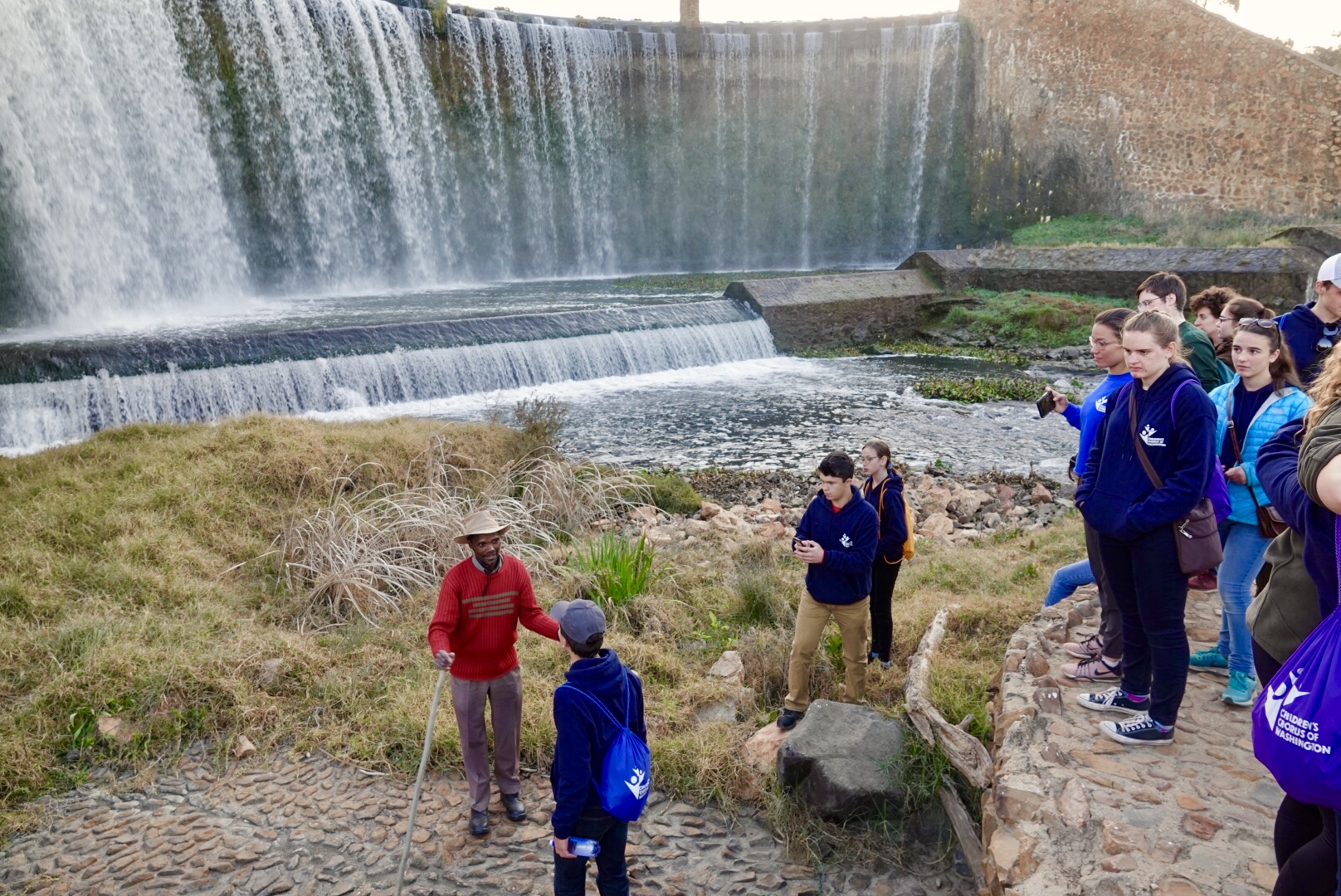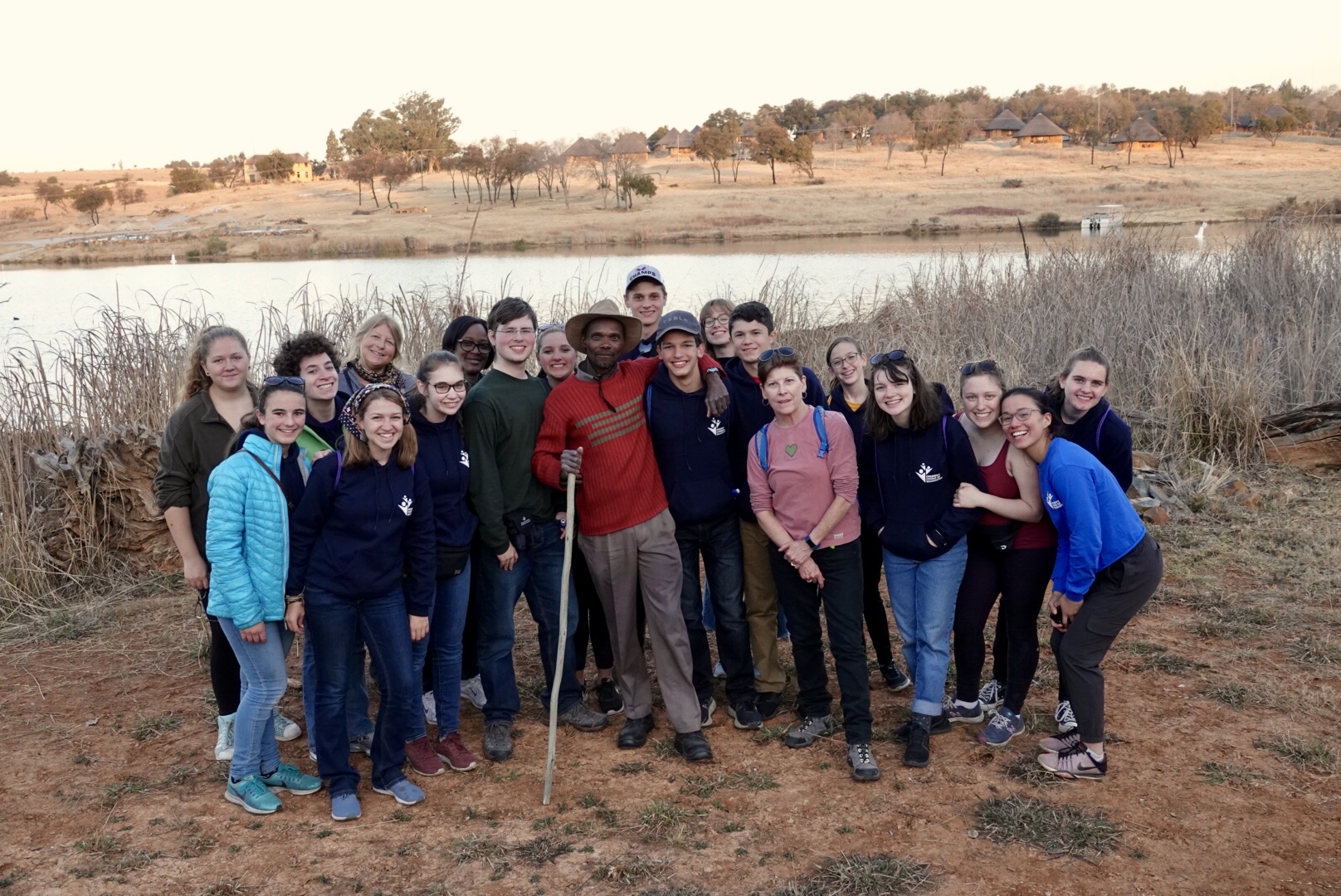 After a chilly night in our huts at Cradle Moon Resort, we woke up to the bright sun shining through our windows. The resort is very peaceful and it's a nice change of pace from the noisy city life of Cape Town. We got to sleep in and then headed to breakfast. The food is amazing here!!! Next, we went back to our room to rest up and get ready for the safari. We were told to wear layers because the sun was strong and hot, but it was also windy and cold. The safari was incredible. We saw cheetahs, giraffes, wild dogs, lions, warthogs, rhinos, zebras, springboks, wildebeests, ostriches, and gazelles. The tour guide was very informative, and we learned a lot about the animals' behavior and habitat. After the safari, we returned to the lodge for a barbecue lunch. We had options to either go back to the room and relax, play in the game room, or go on a hike. The sun was really strong and it was nice to lay out and sleep. The hike was more of a walk around the property. However, the walk was very exciting because we saw a dam that was very impressive. It took sixty men 4 years to build it by hand. Our guide, Terrance, was passionate about the land and his job that he has worked for the last 24 years. His vigor for the job translated to the stories he told us. We feel super lucky to have had these experiences.
~ Anna, Daniel, Gabriela, Jess, Keshini, and Sebastian (royal blue group)
Day 5 - Wednesday, July 4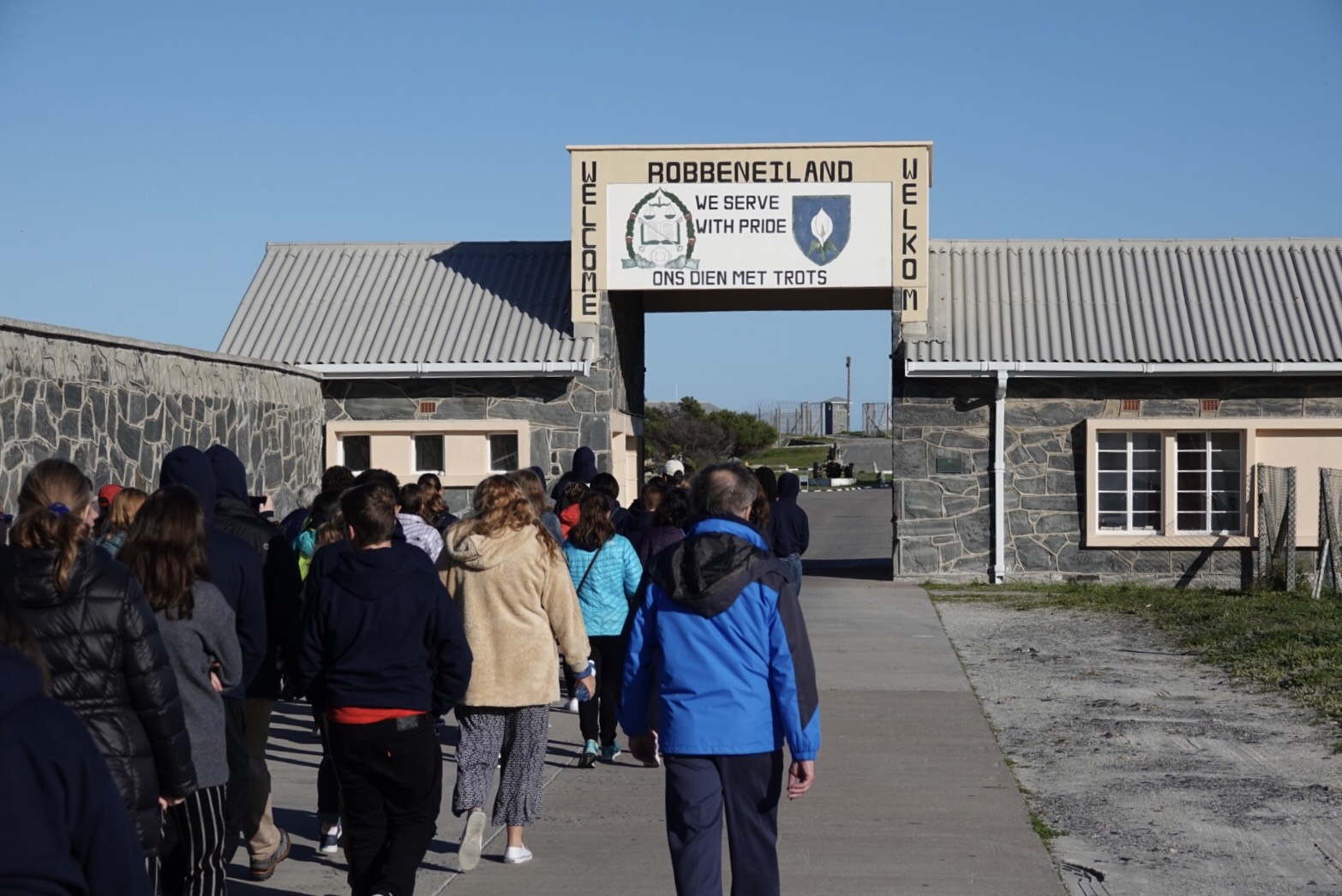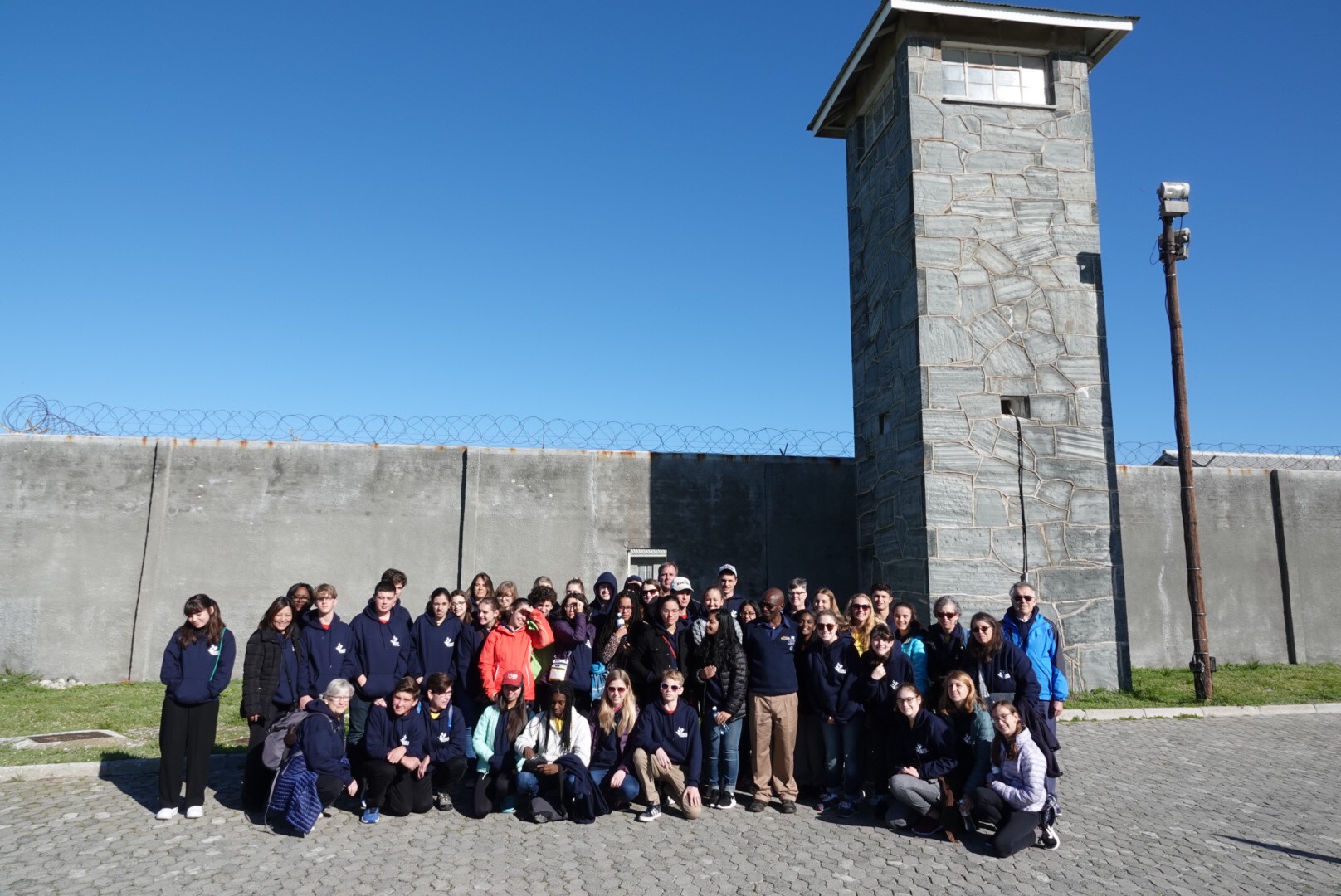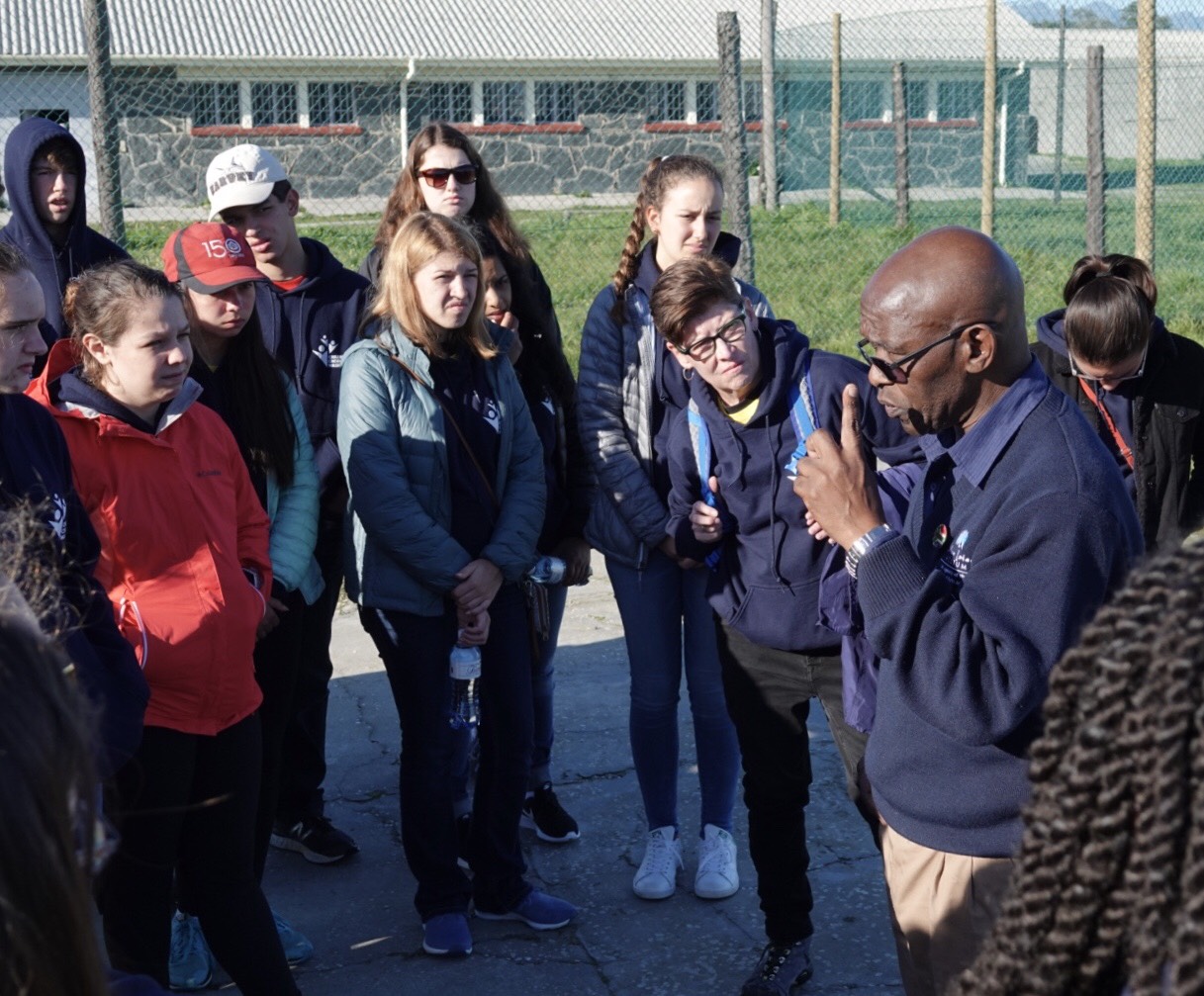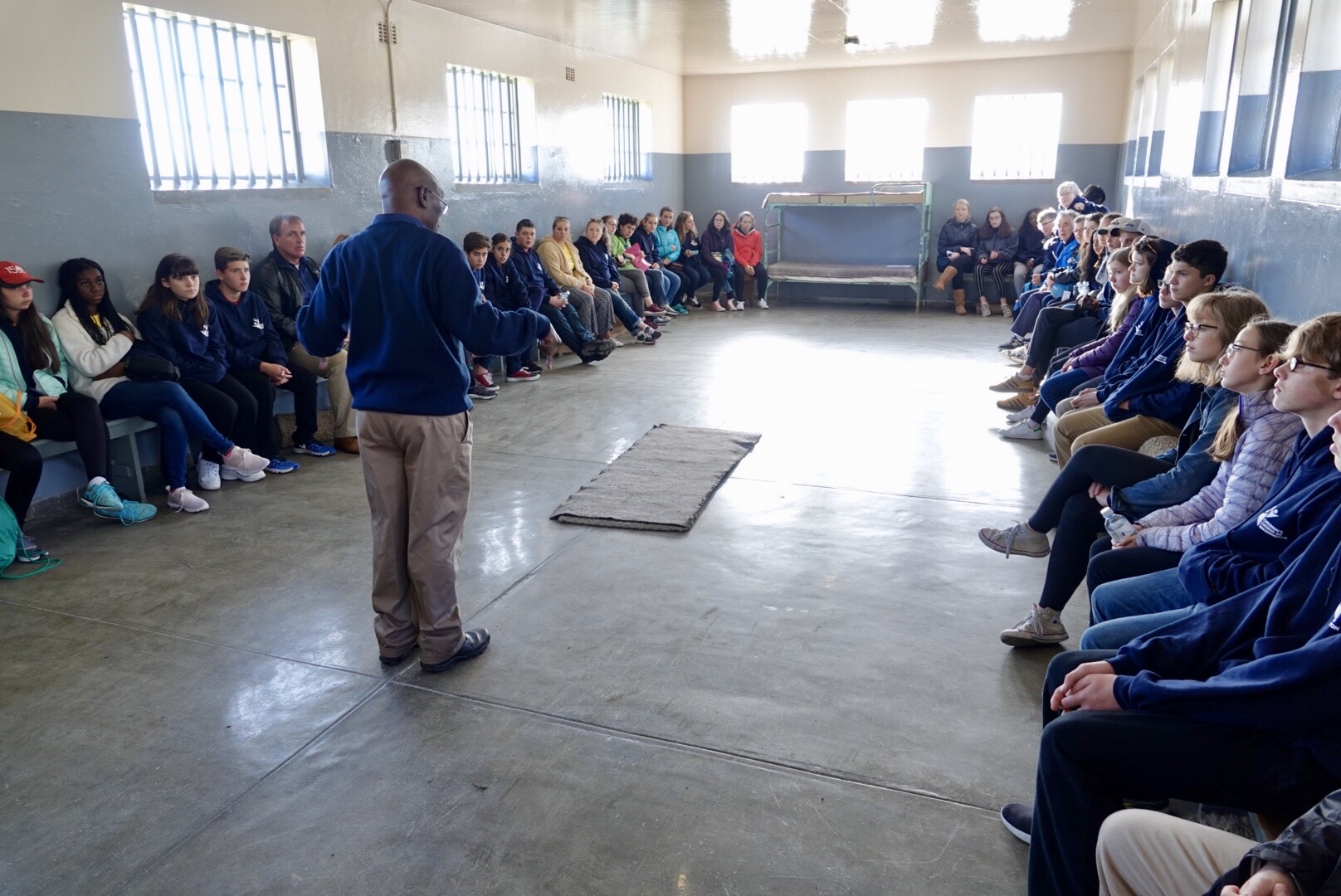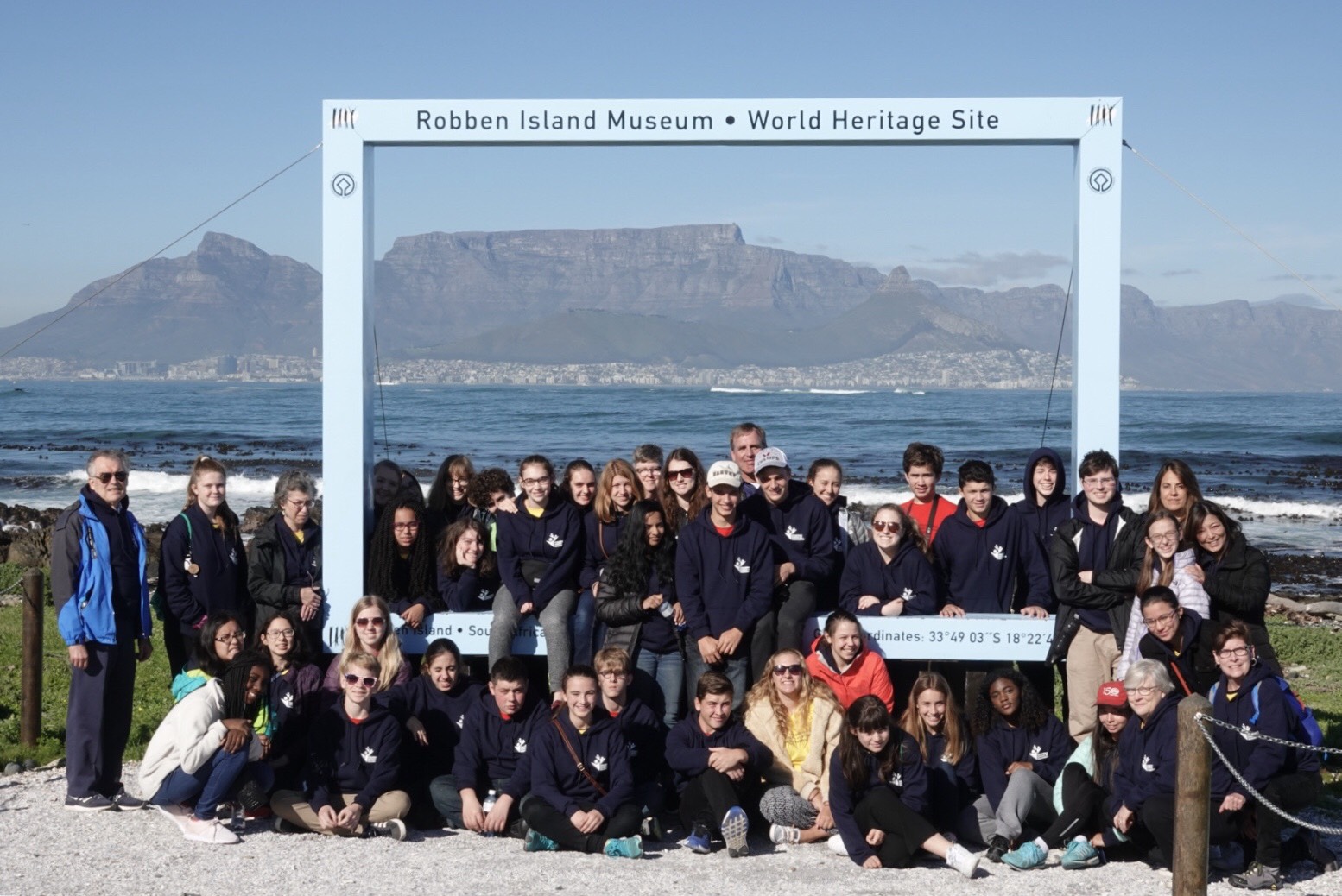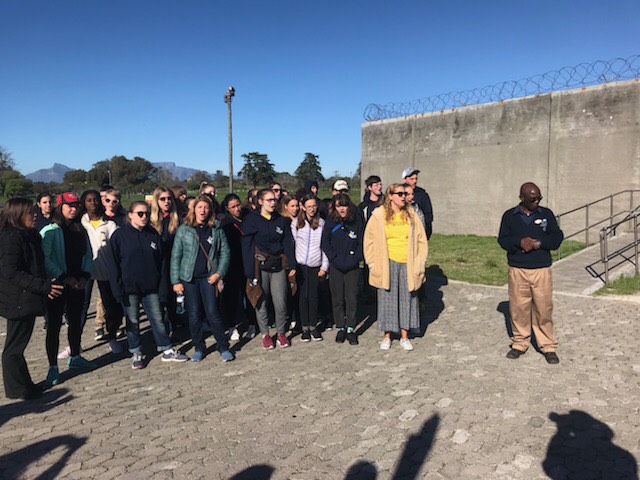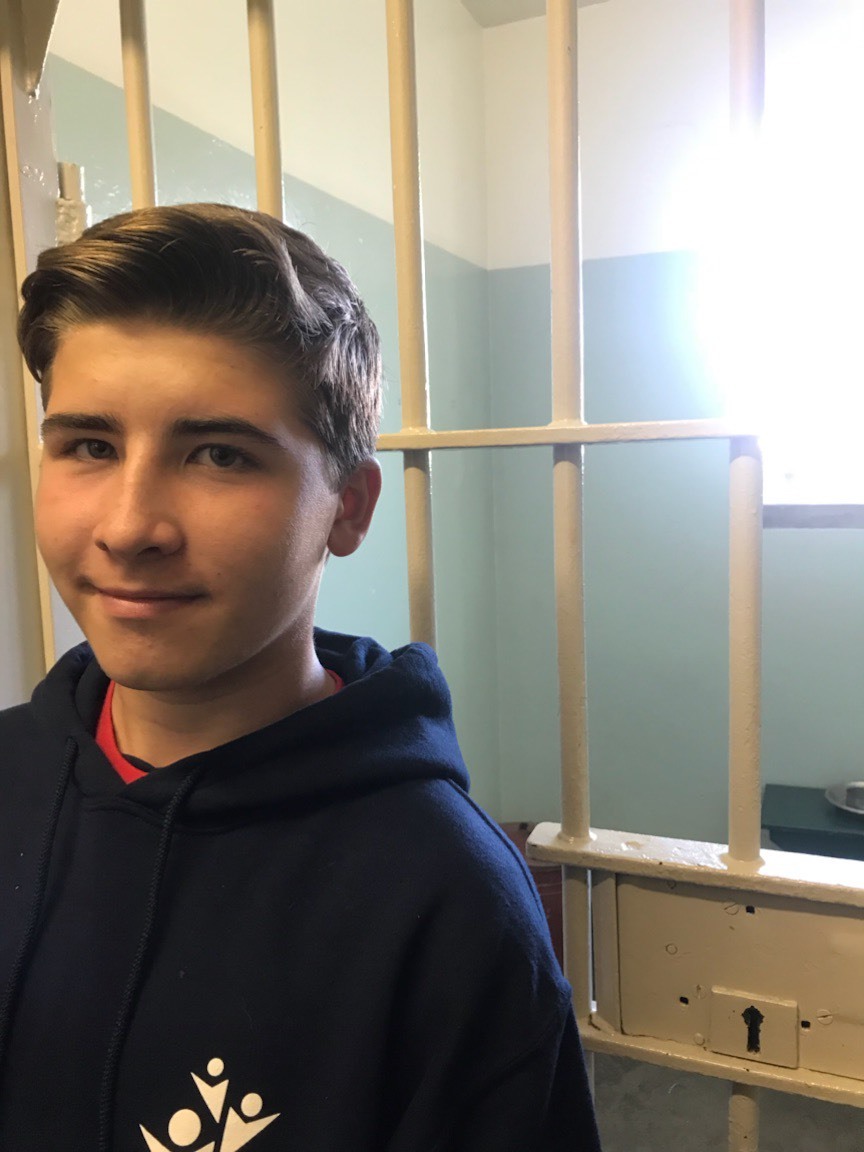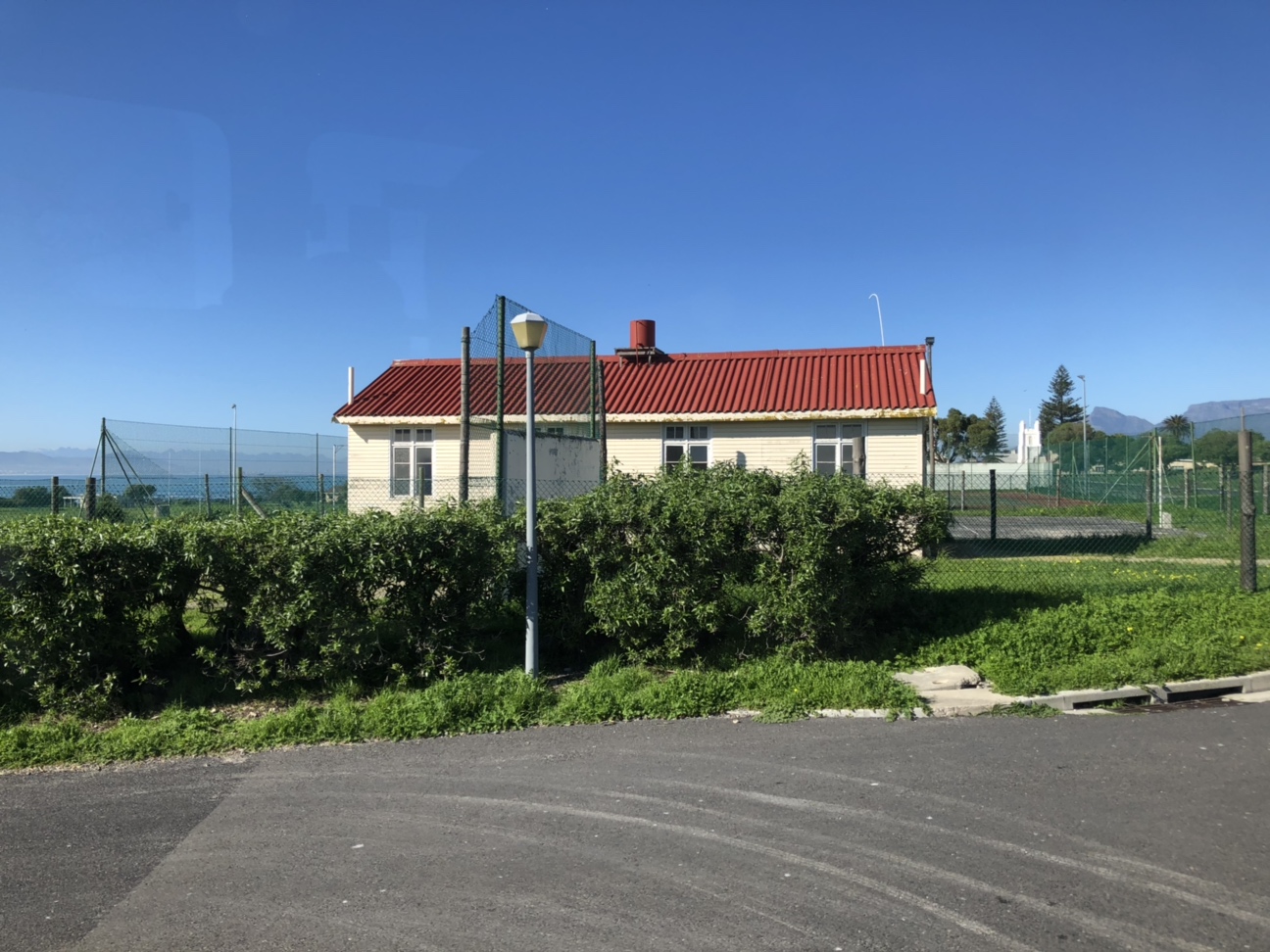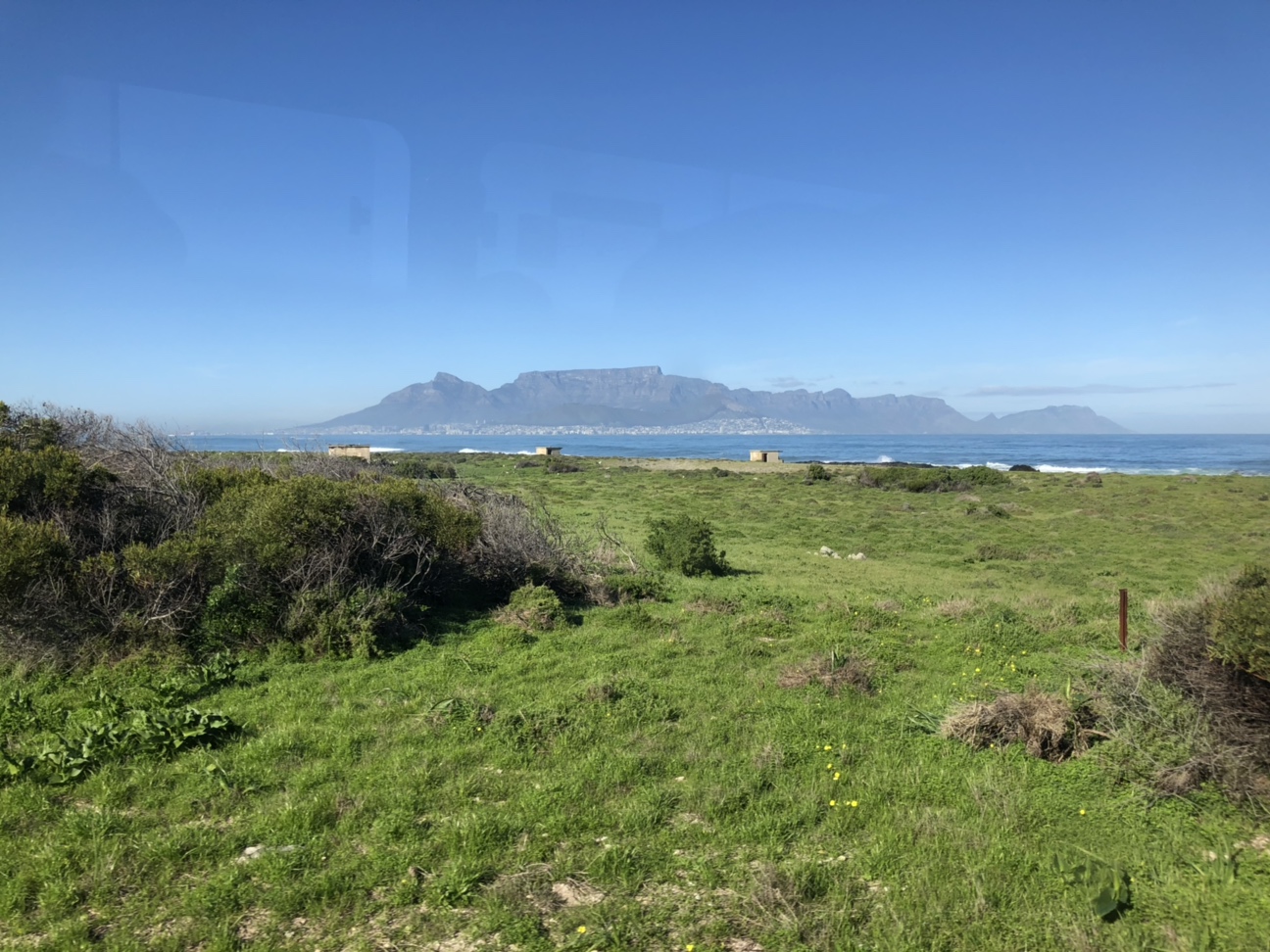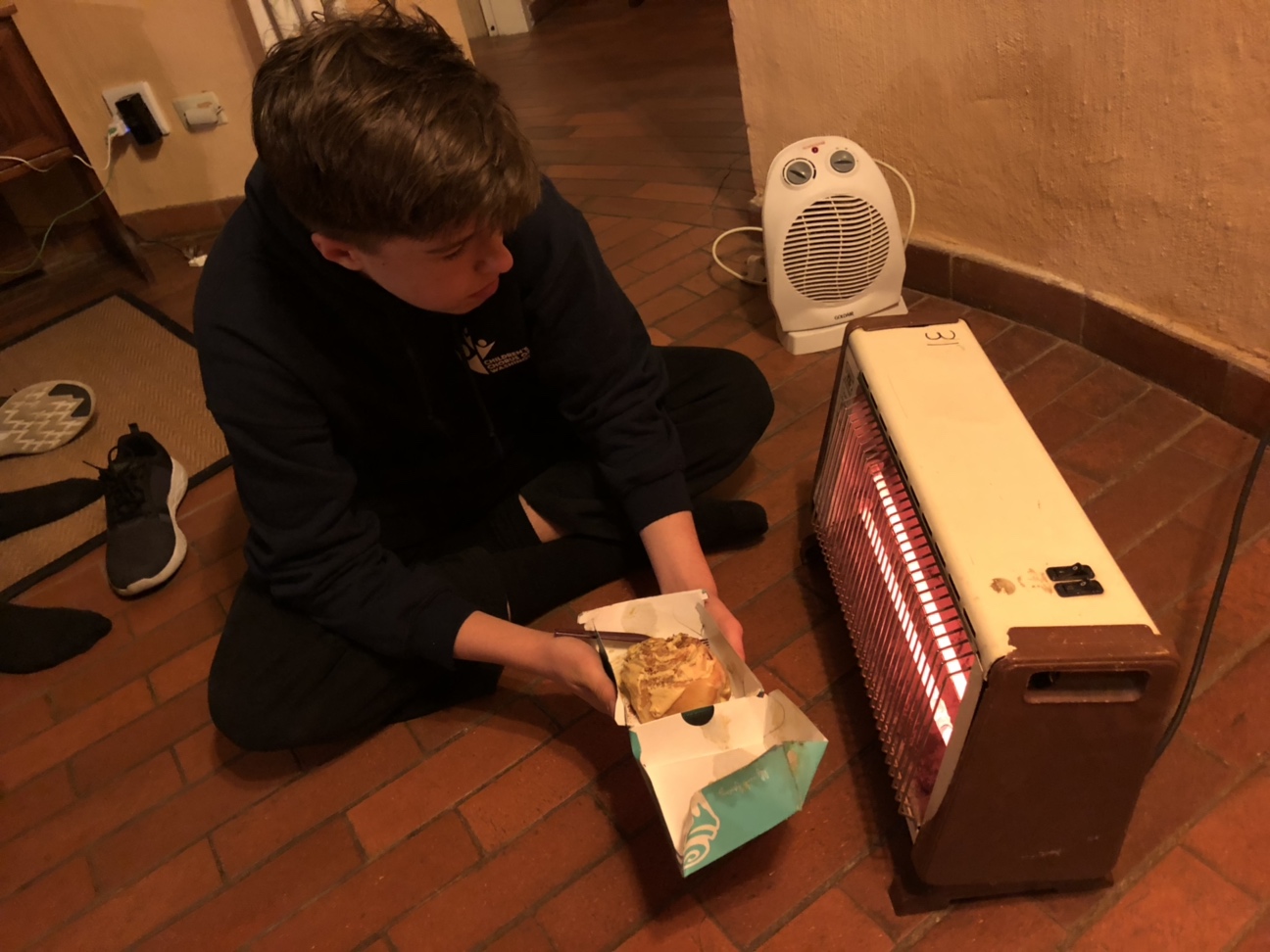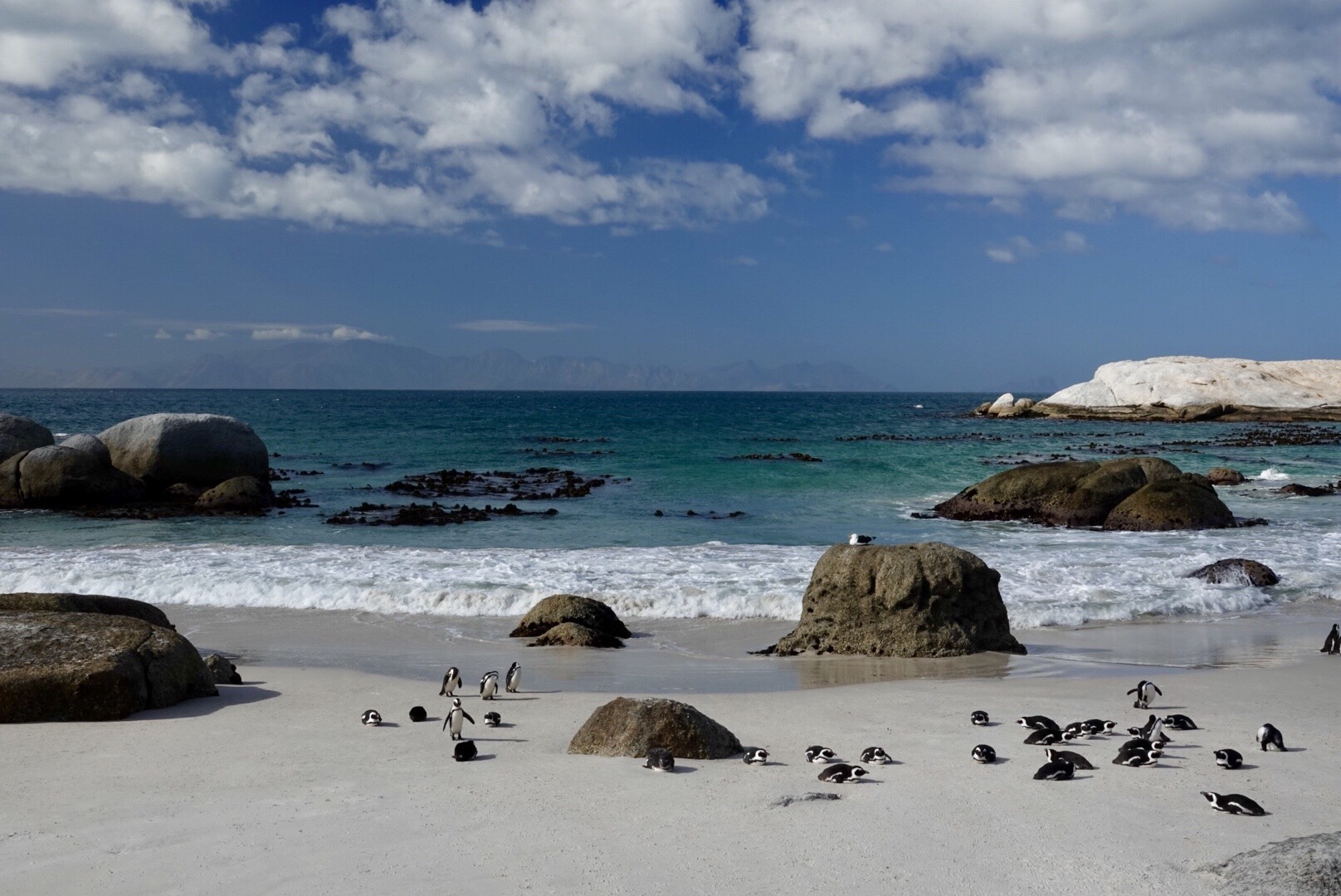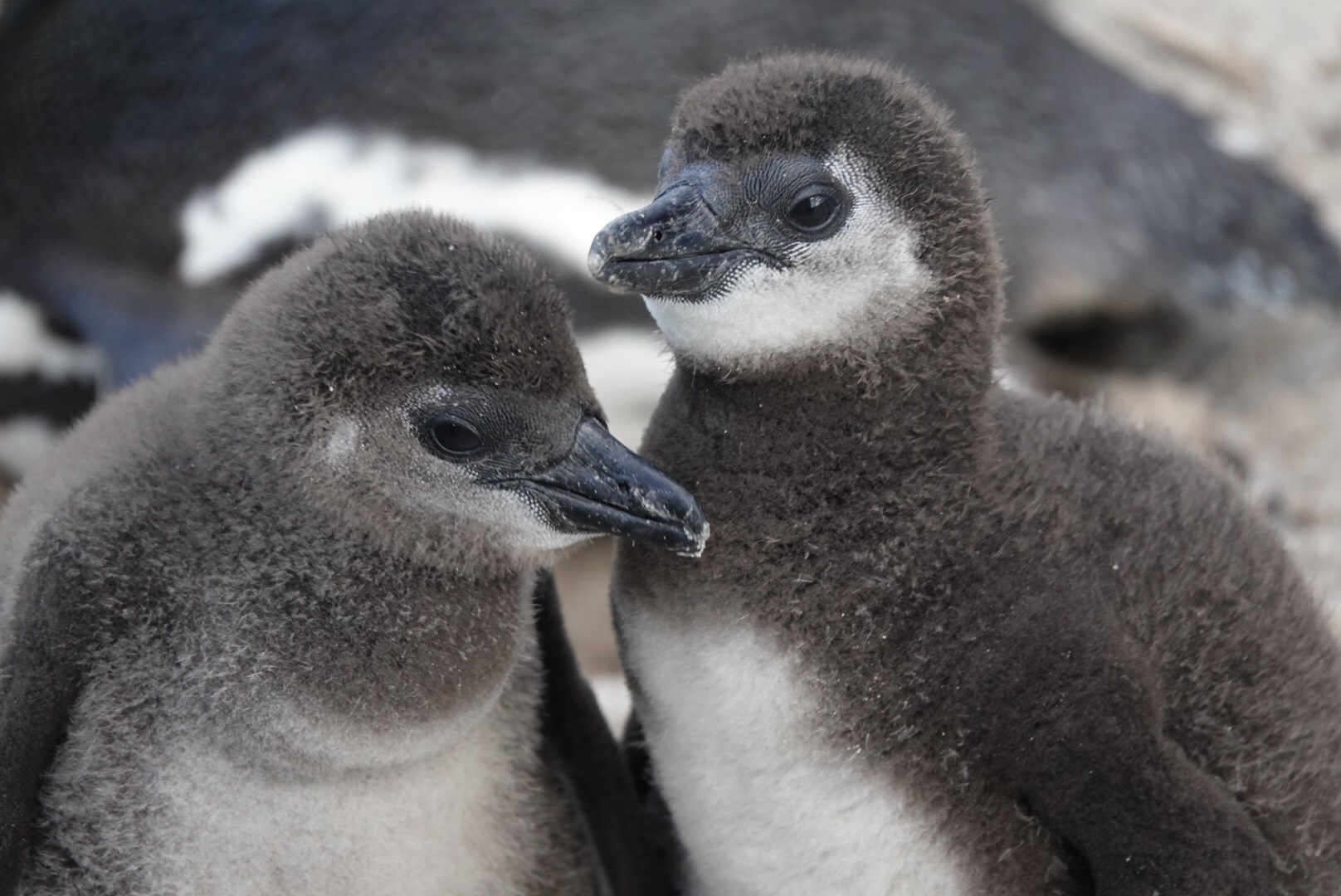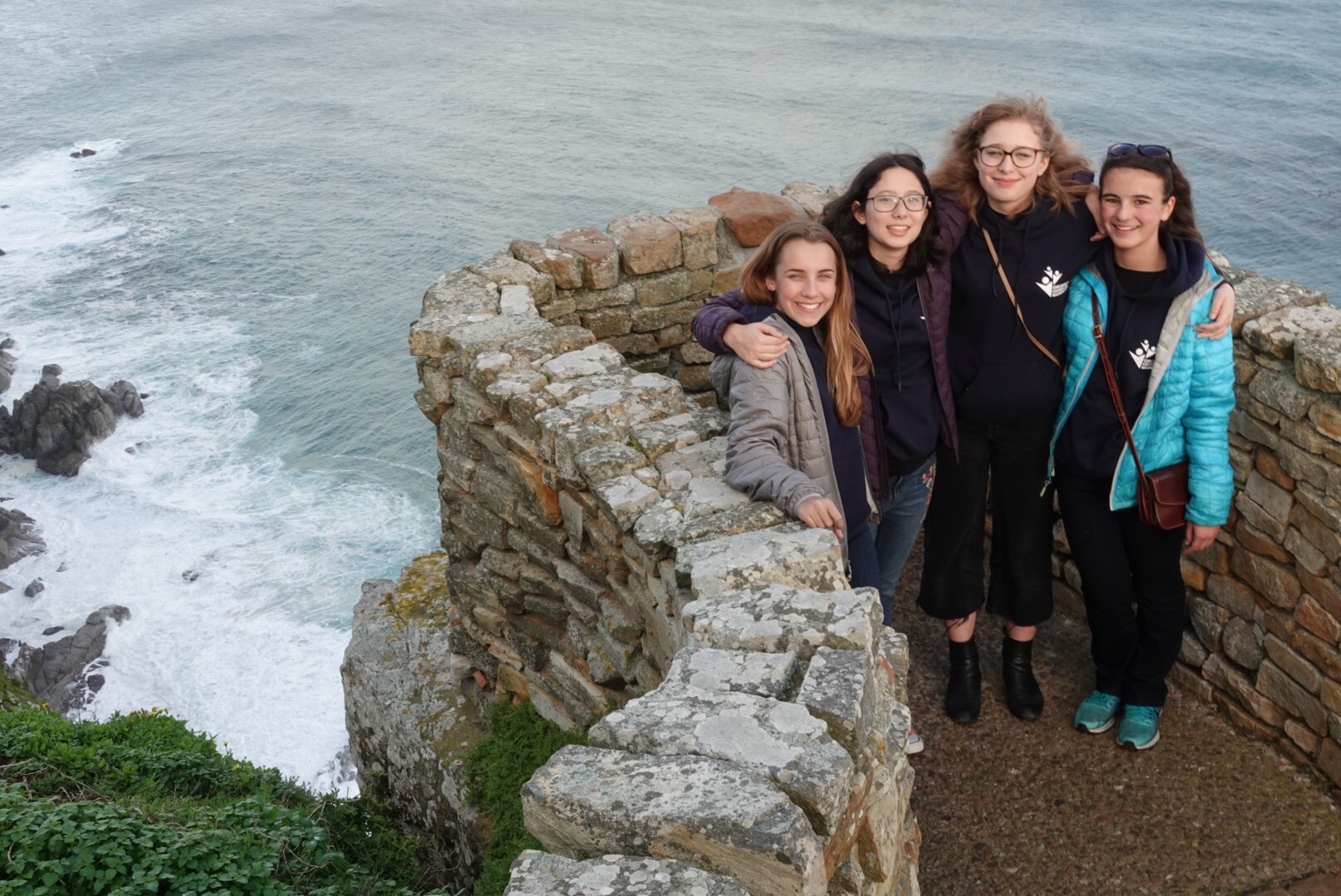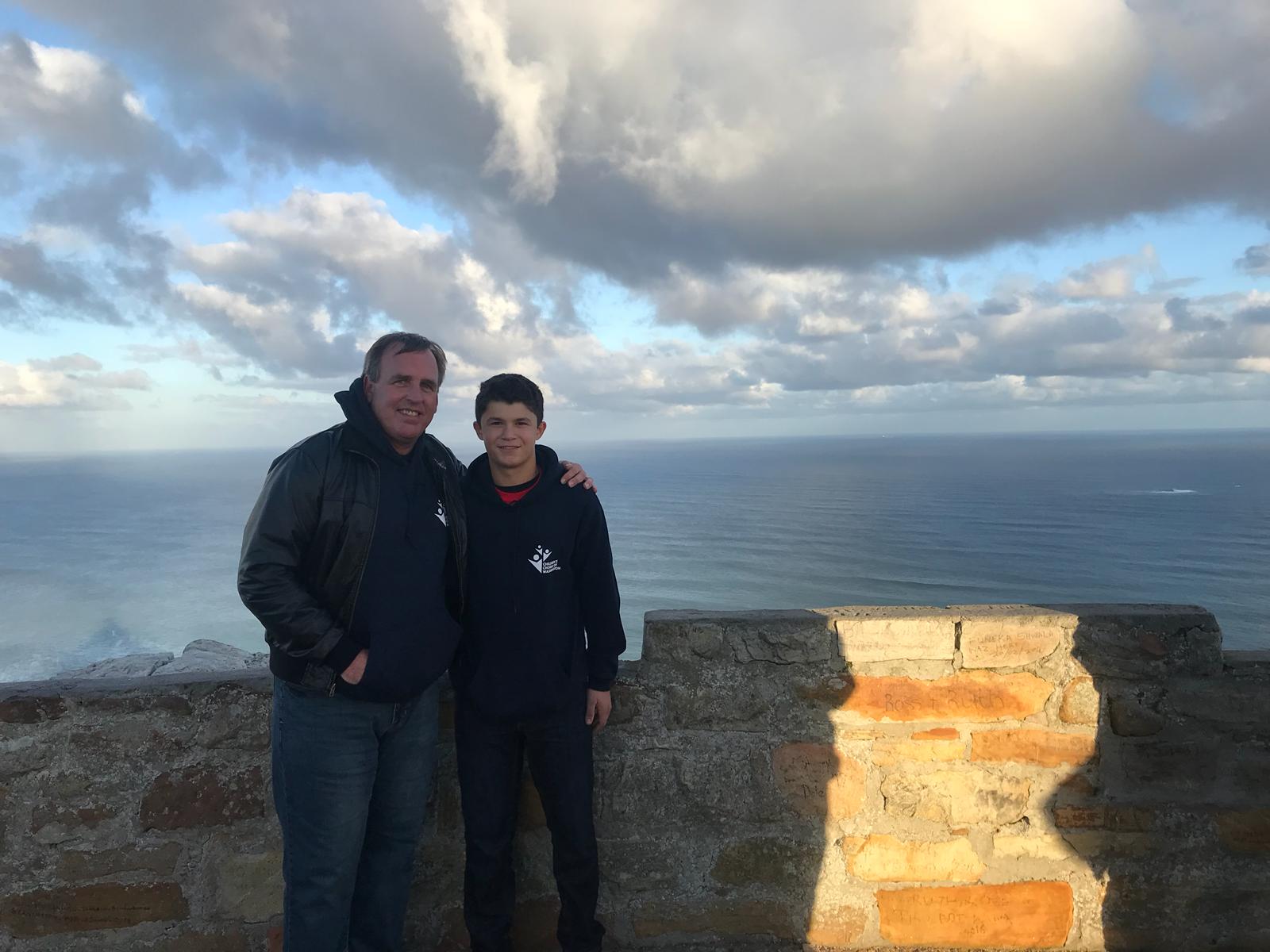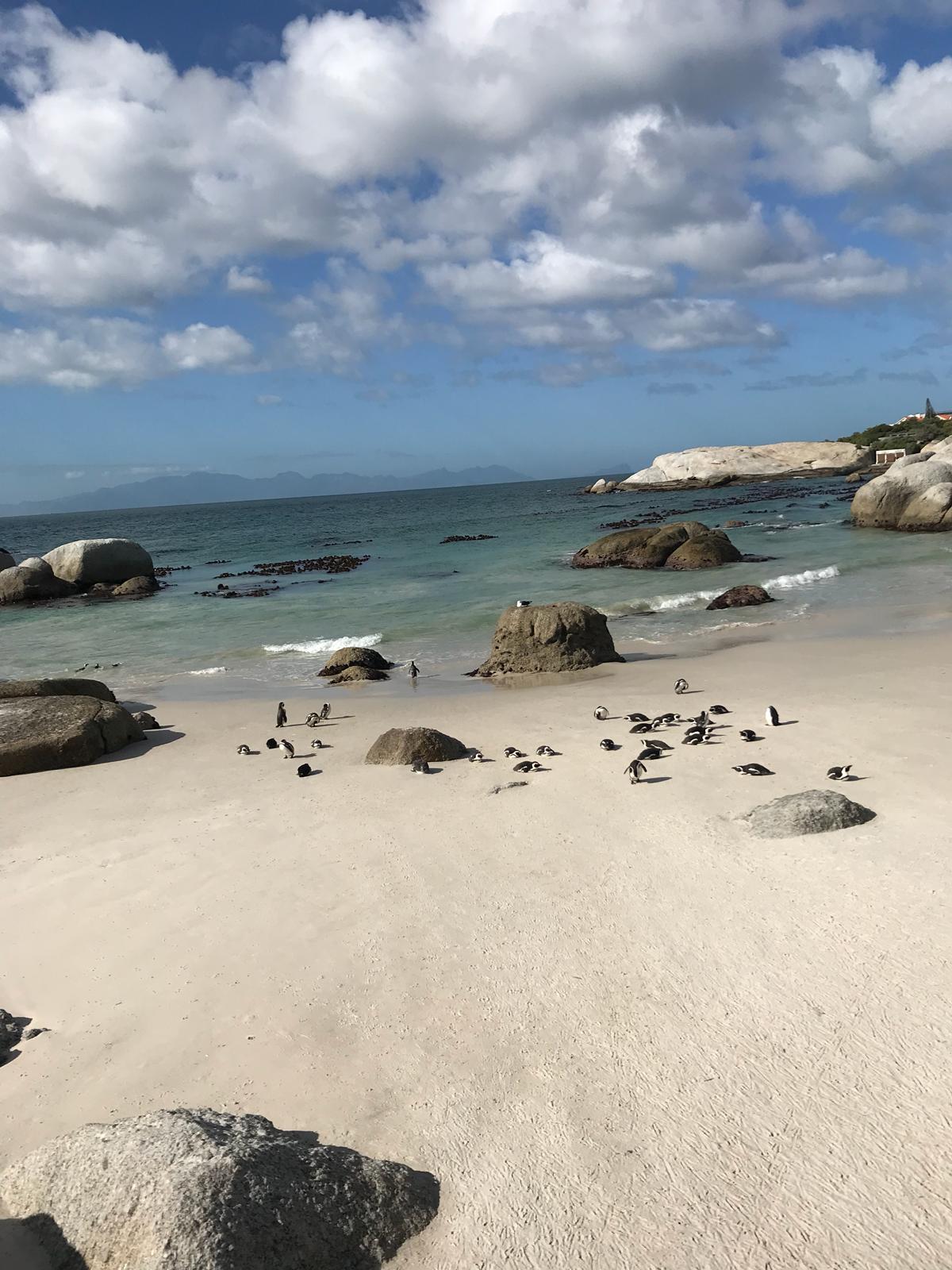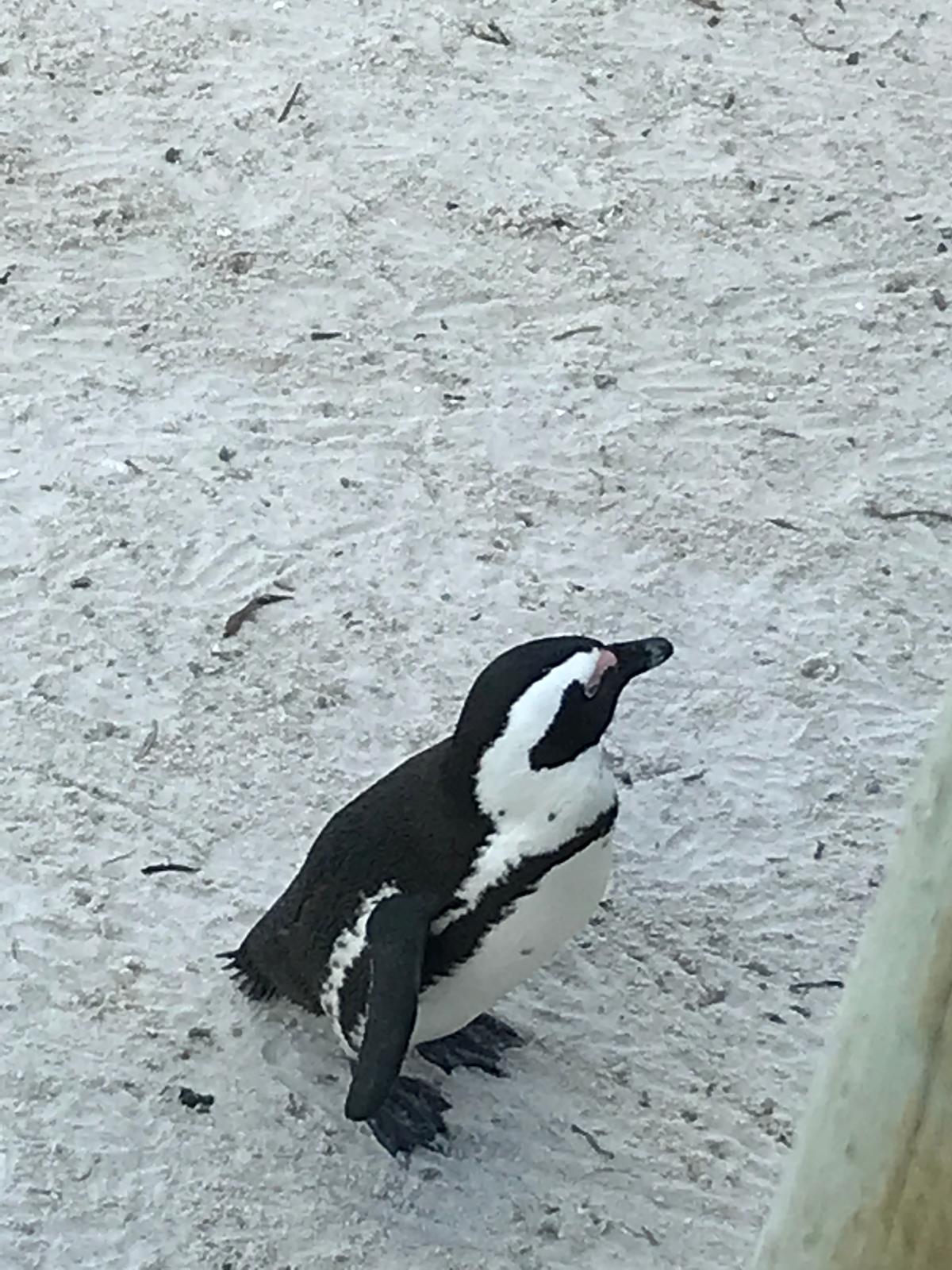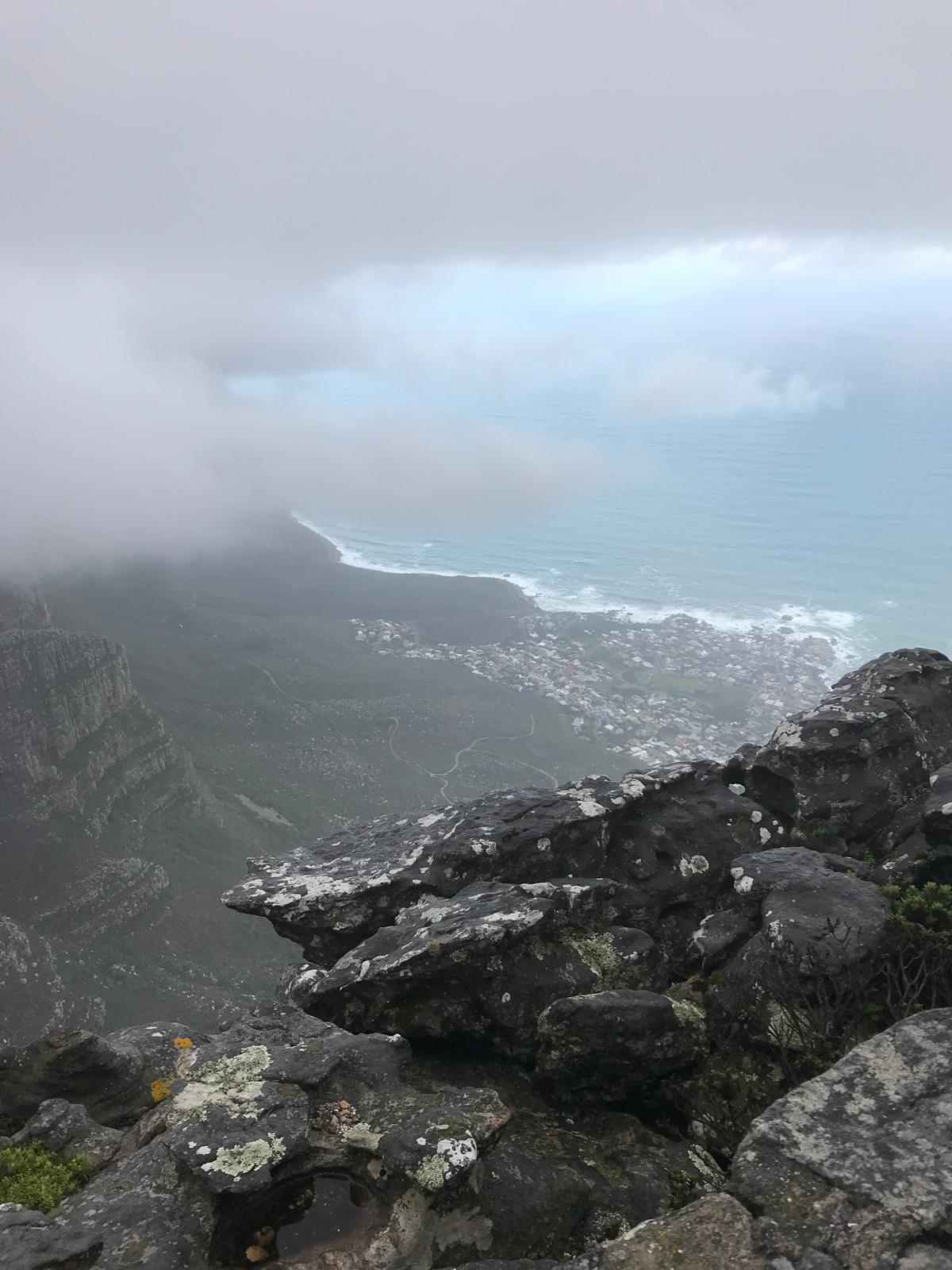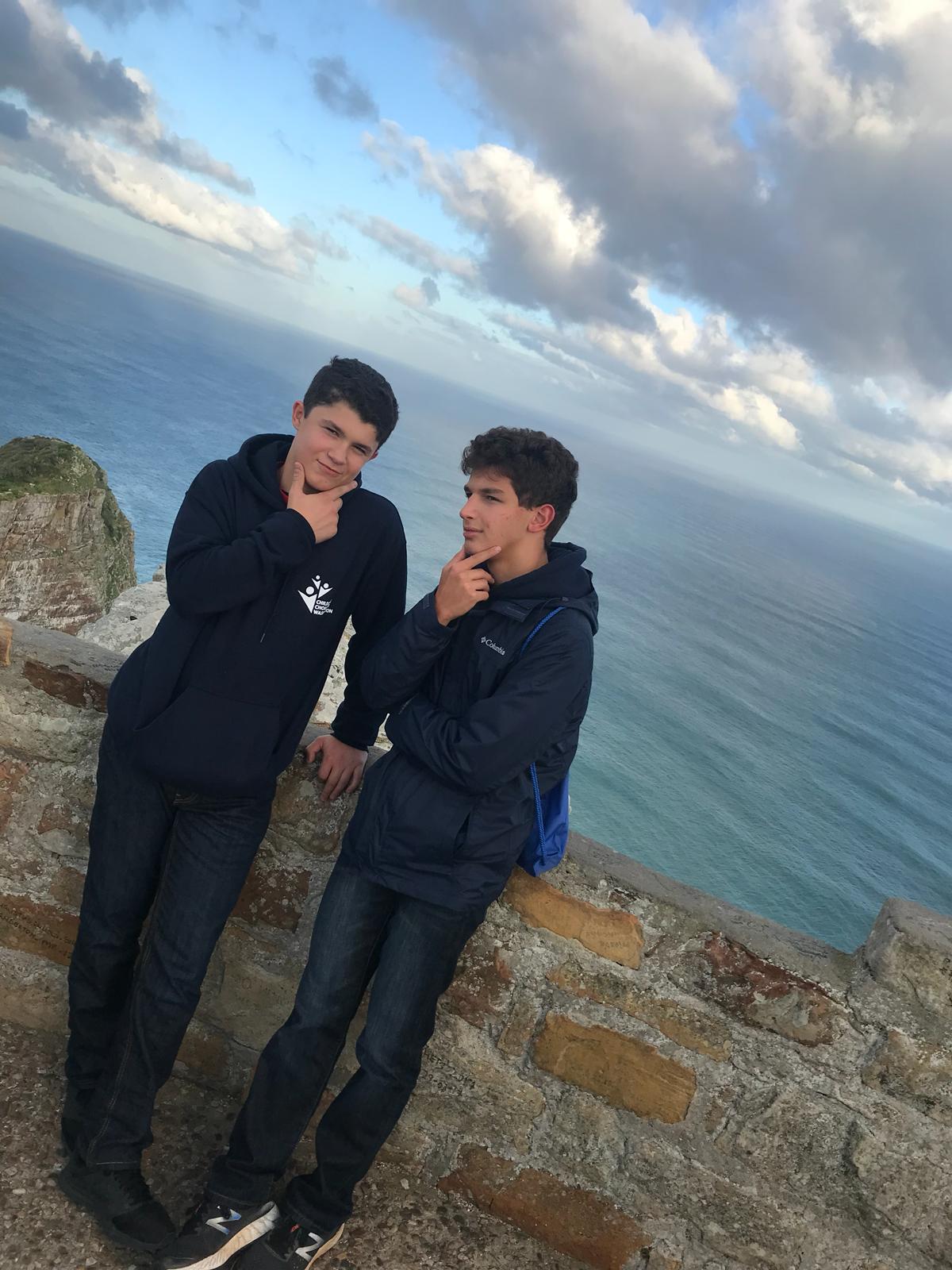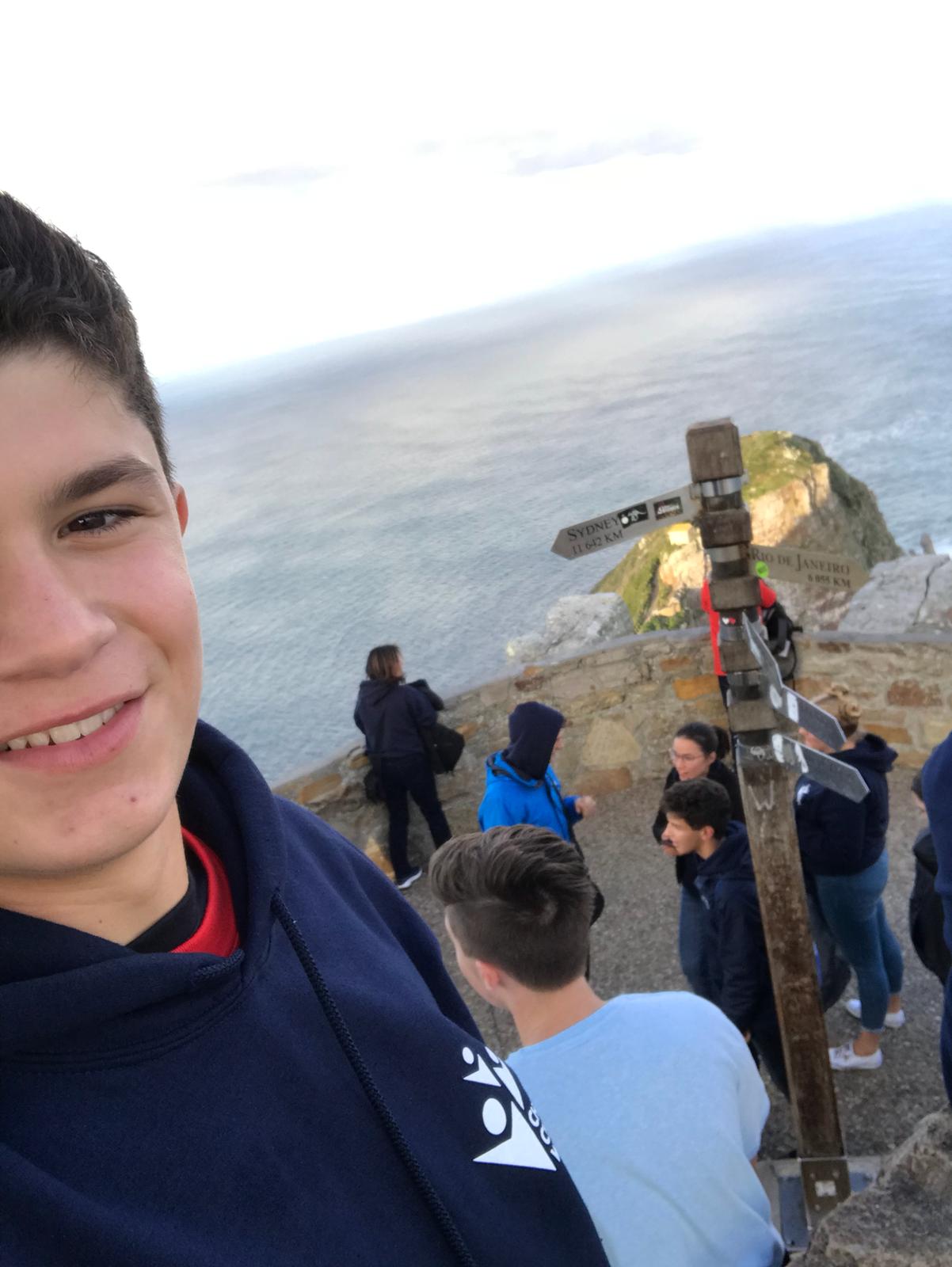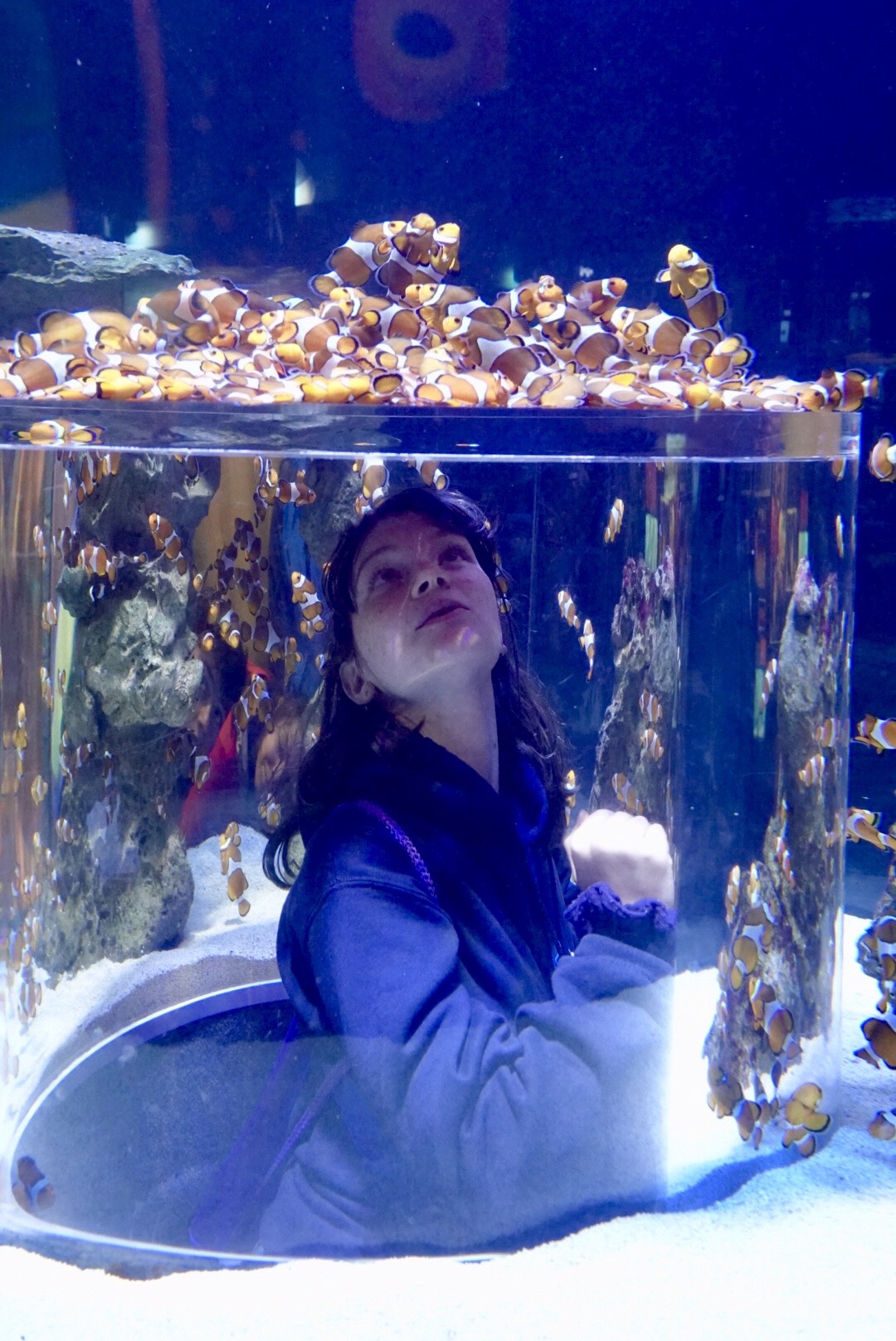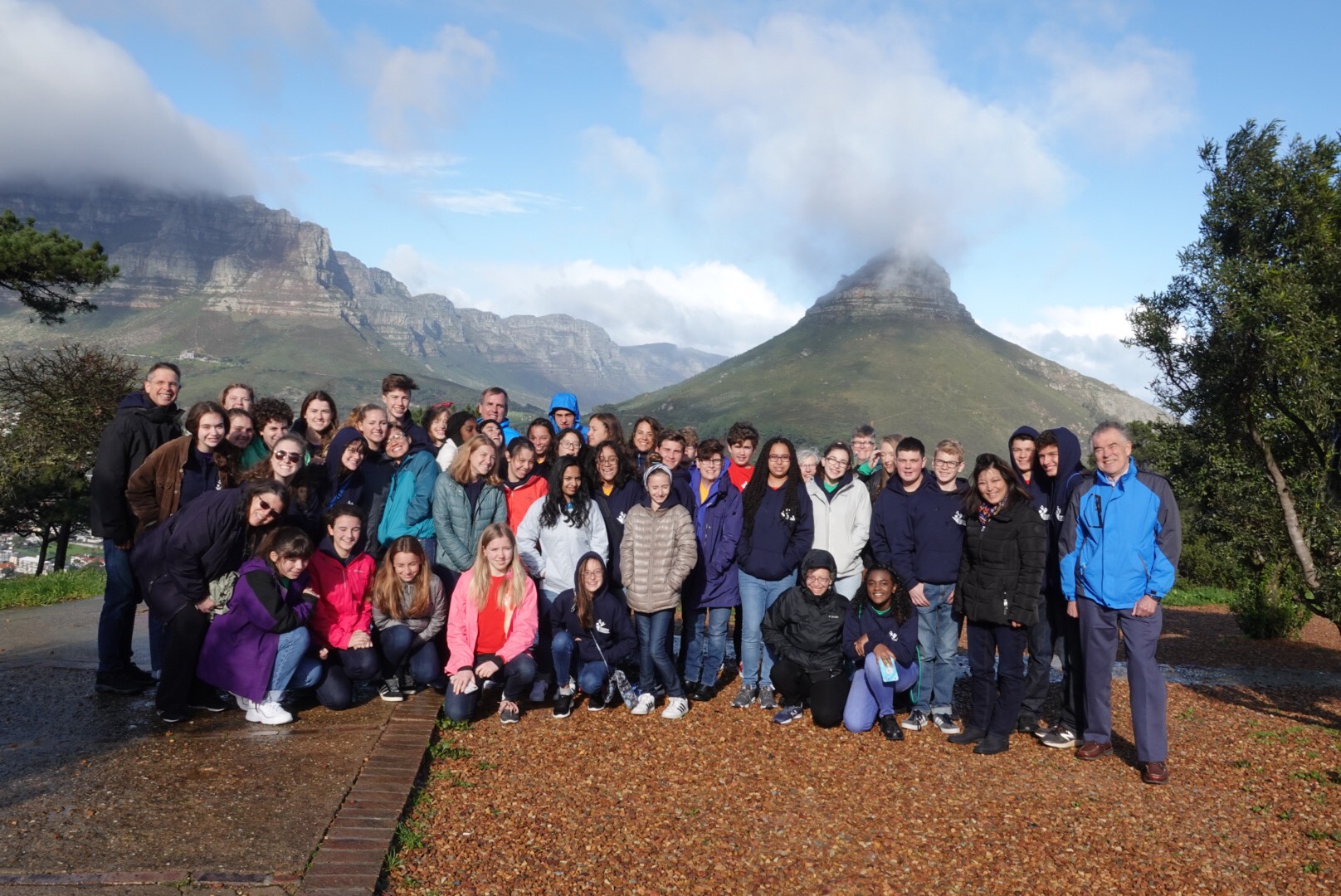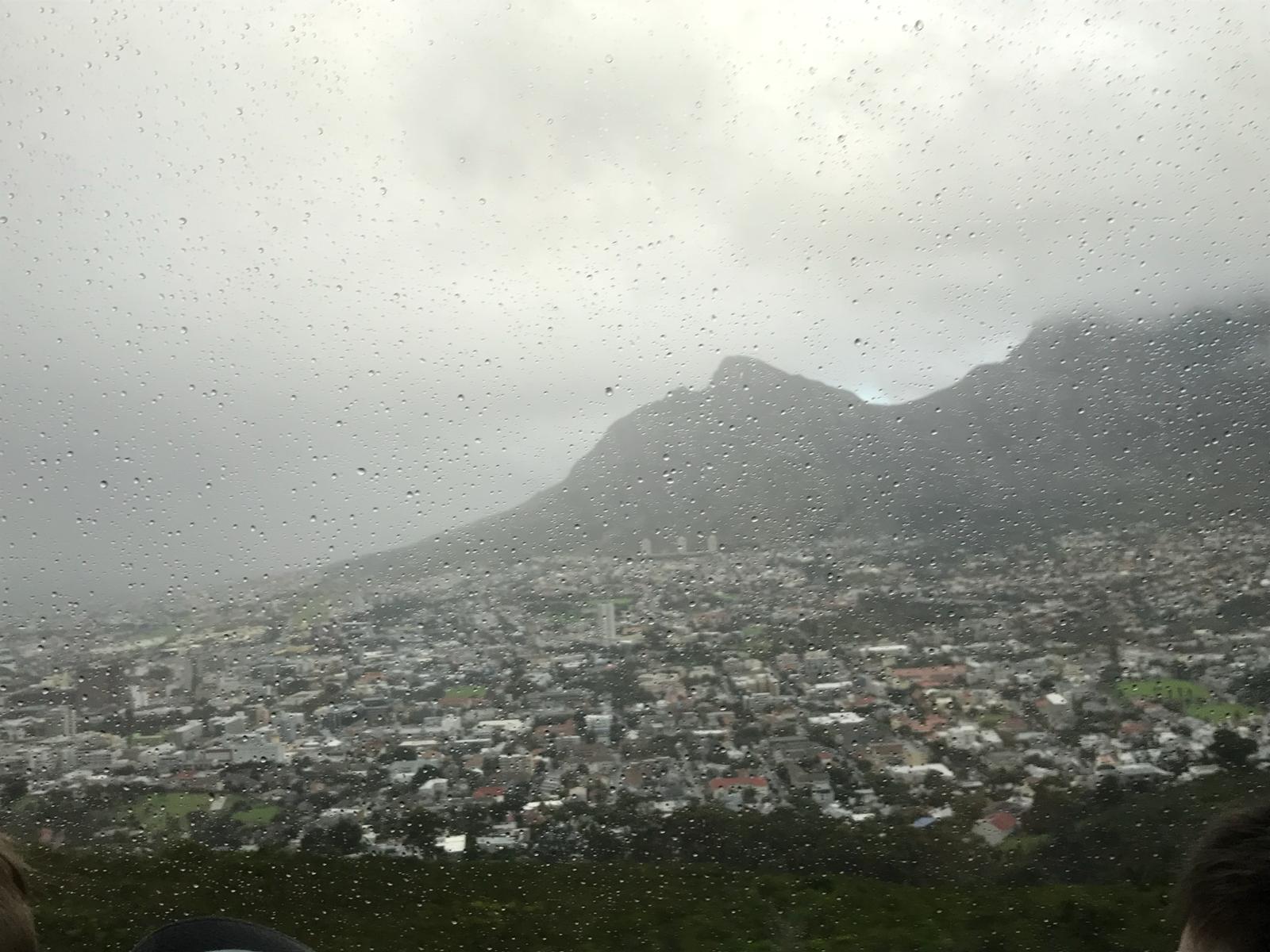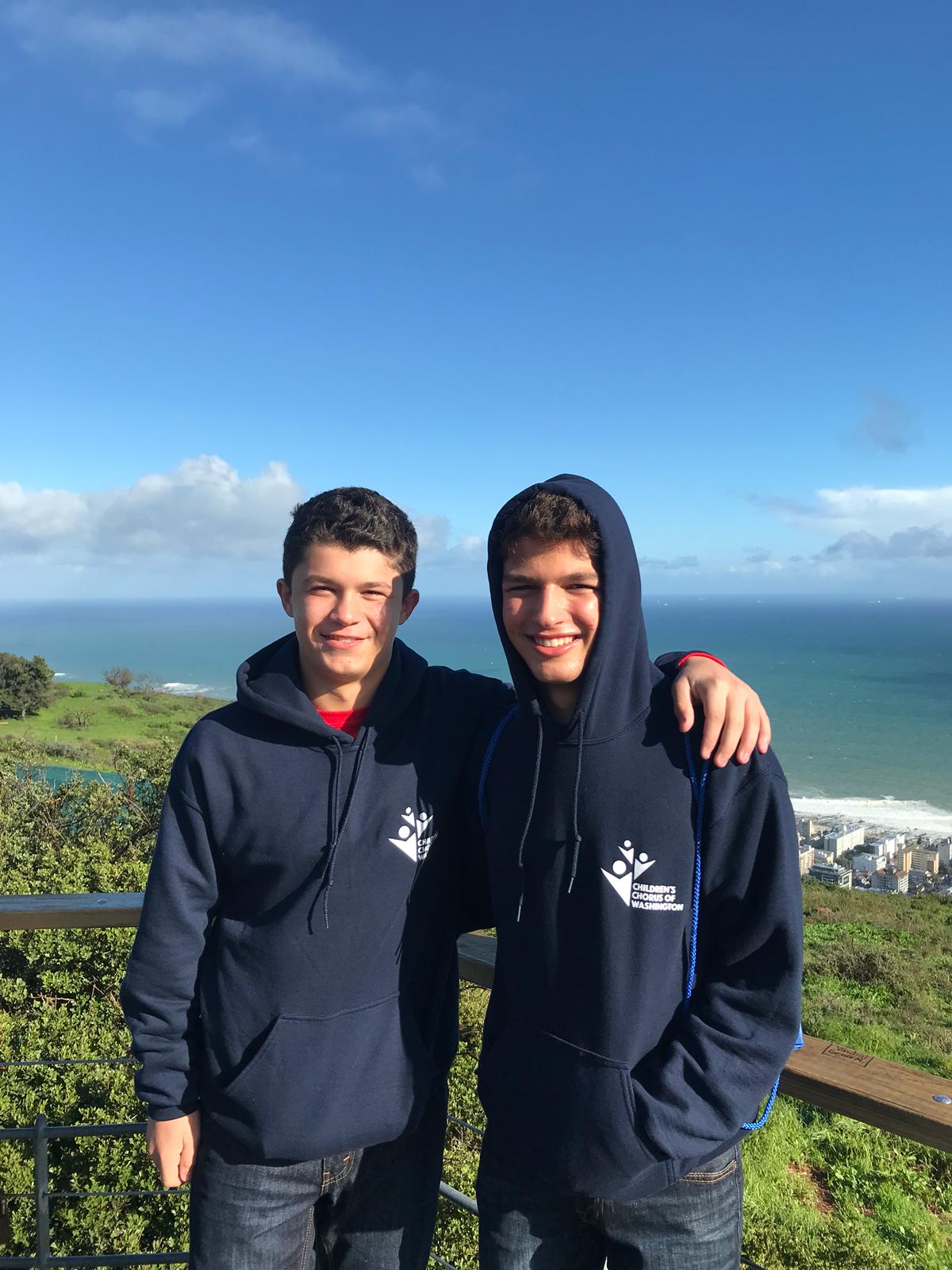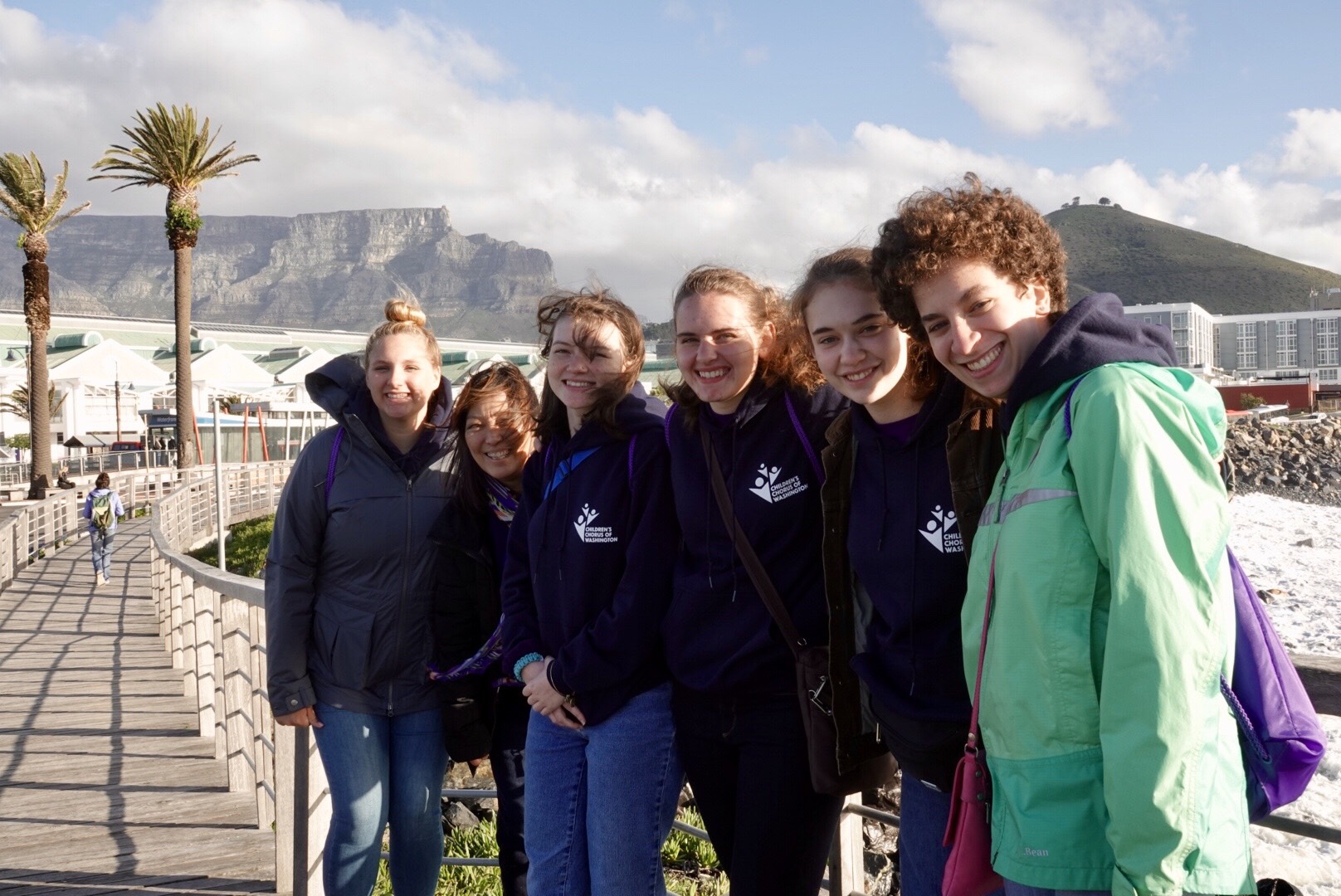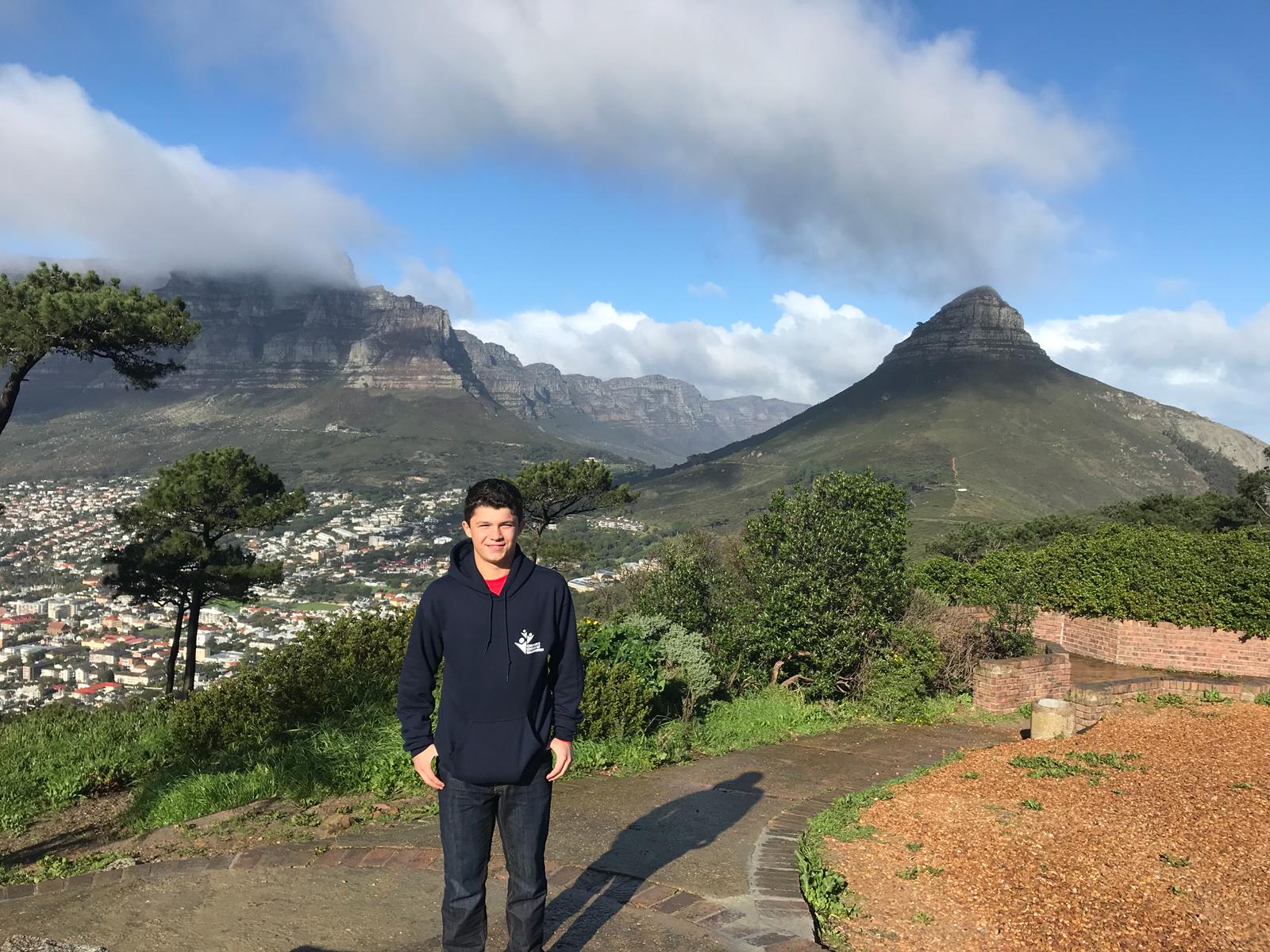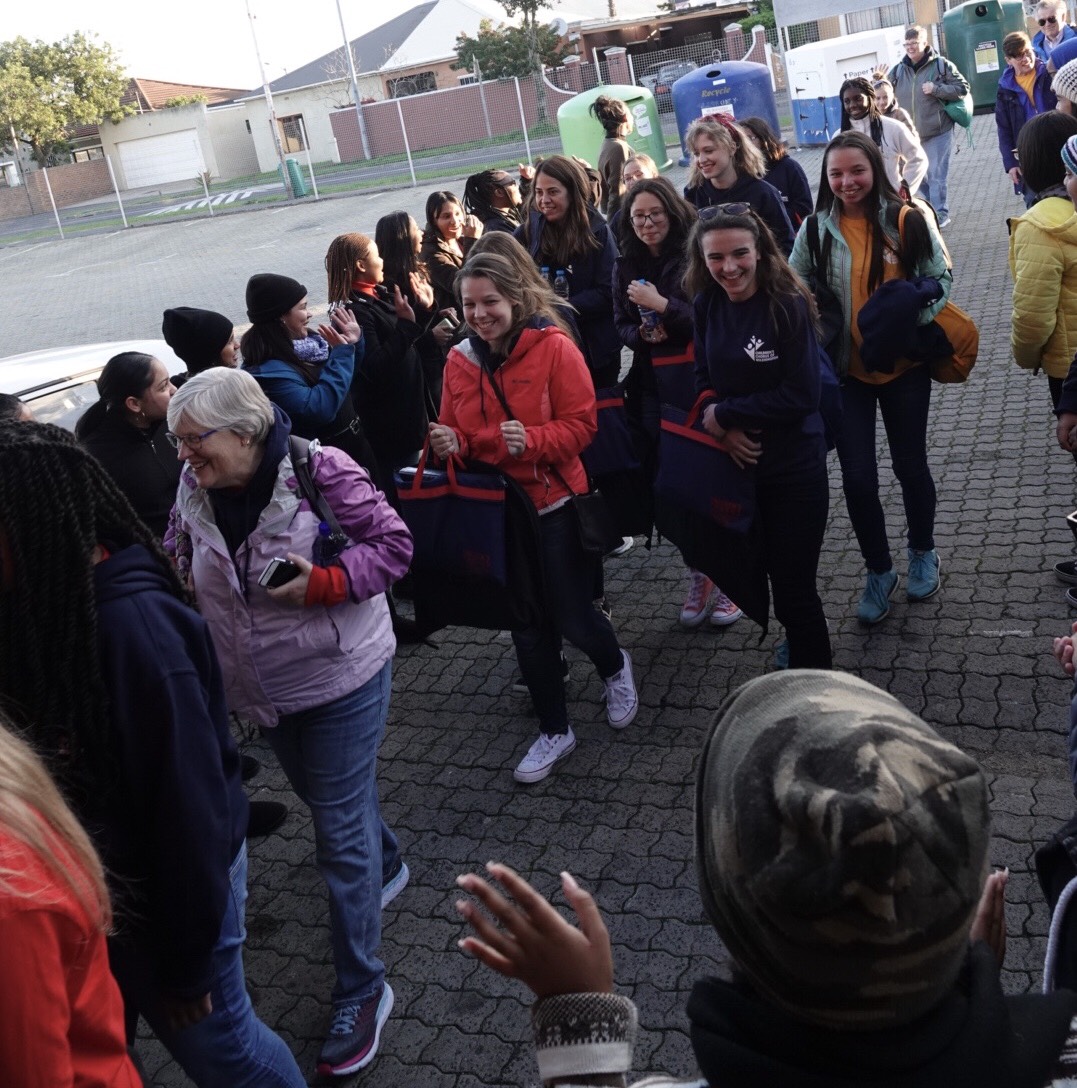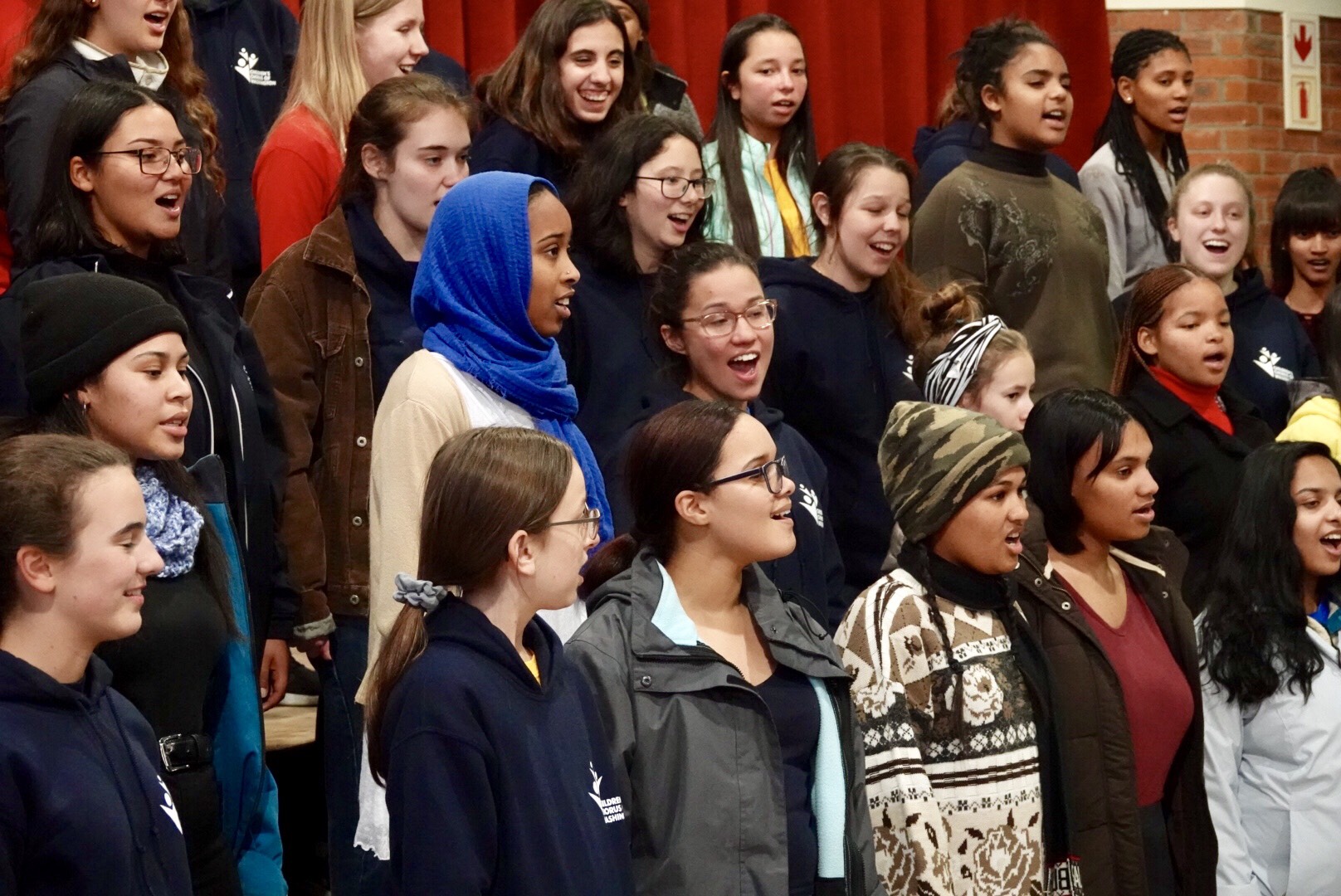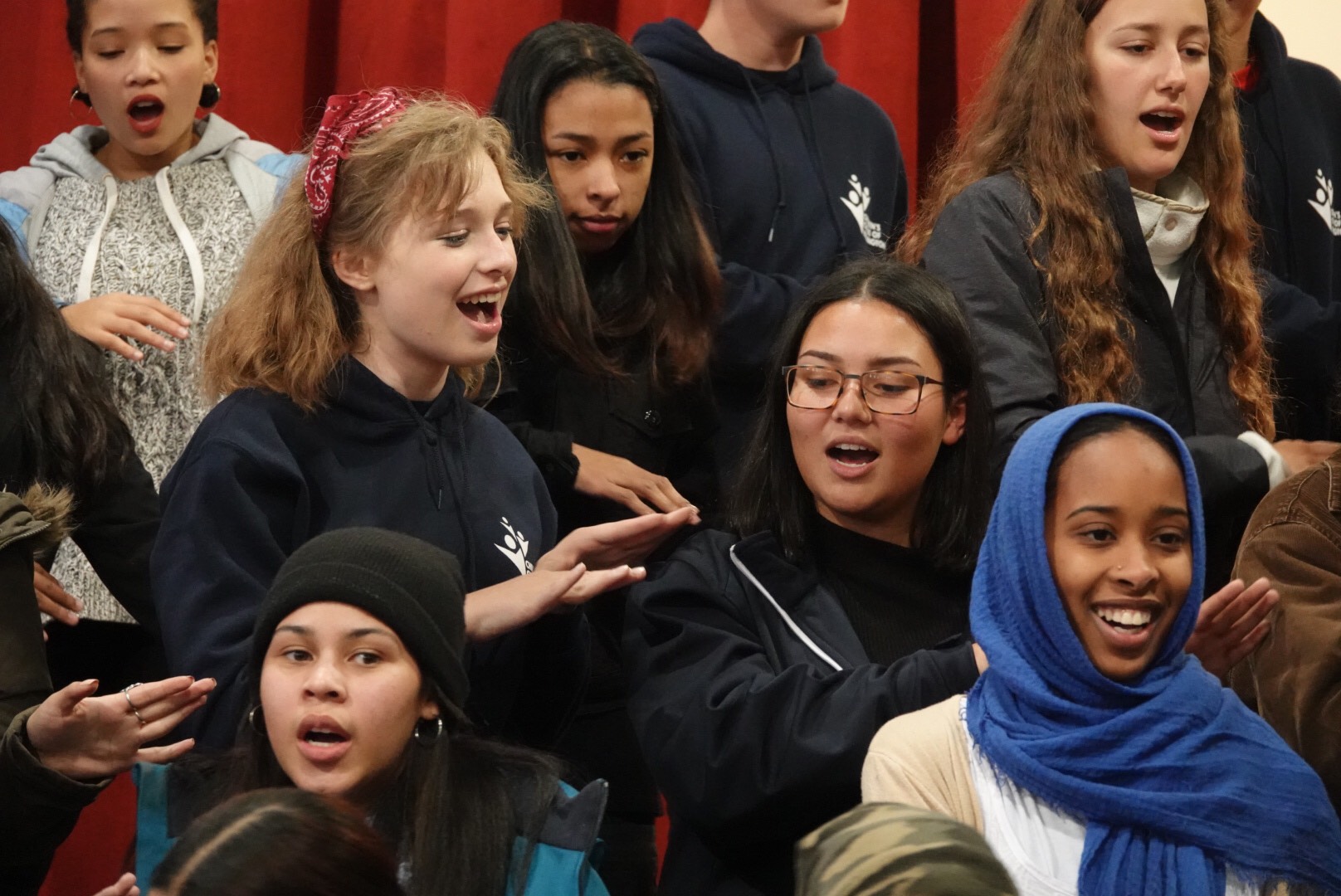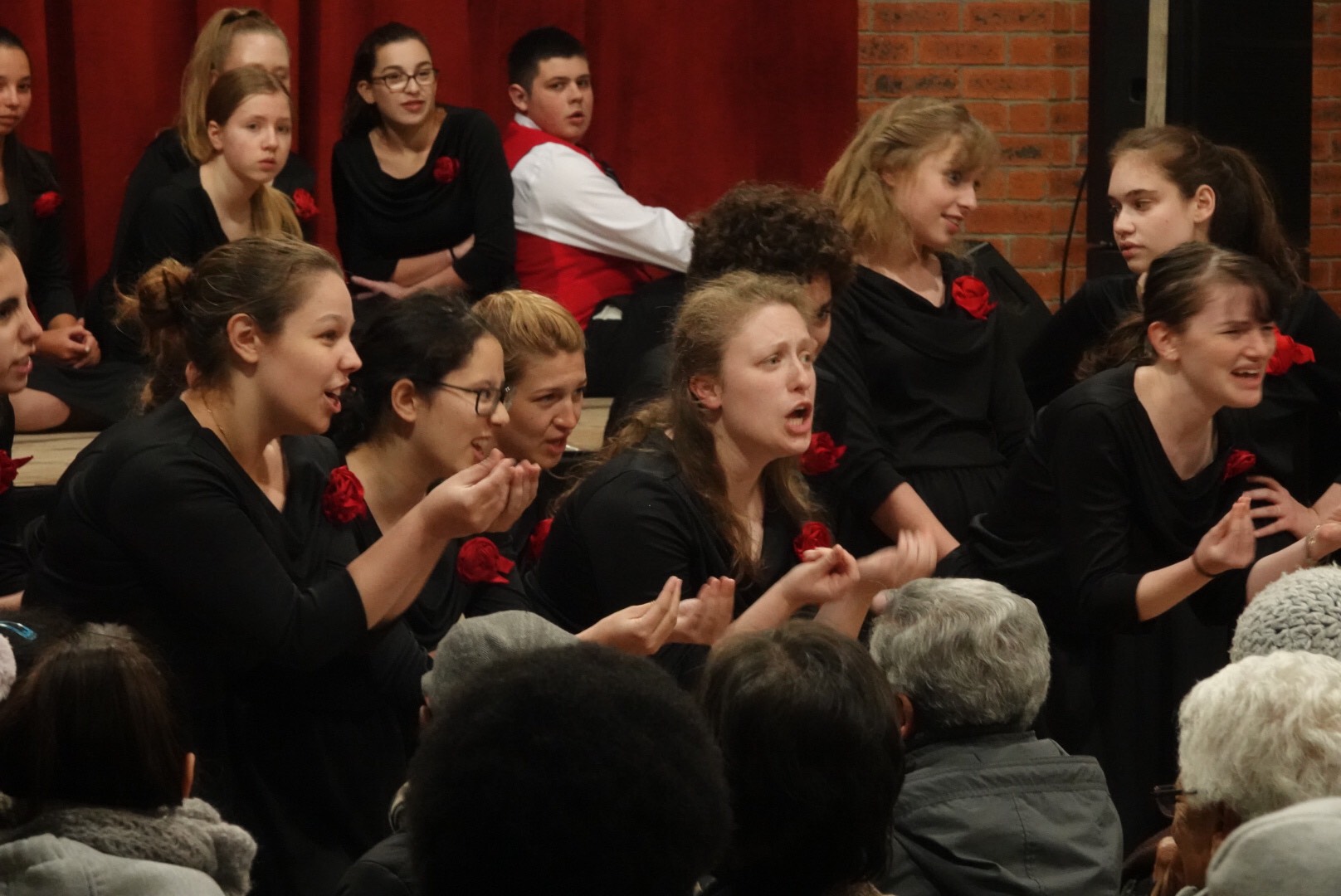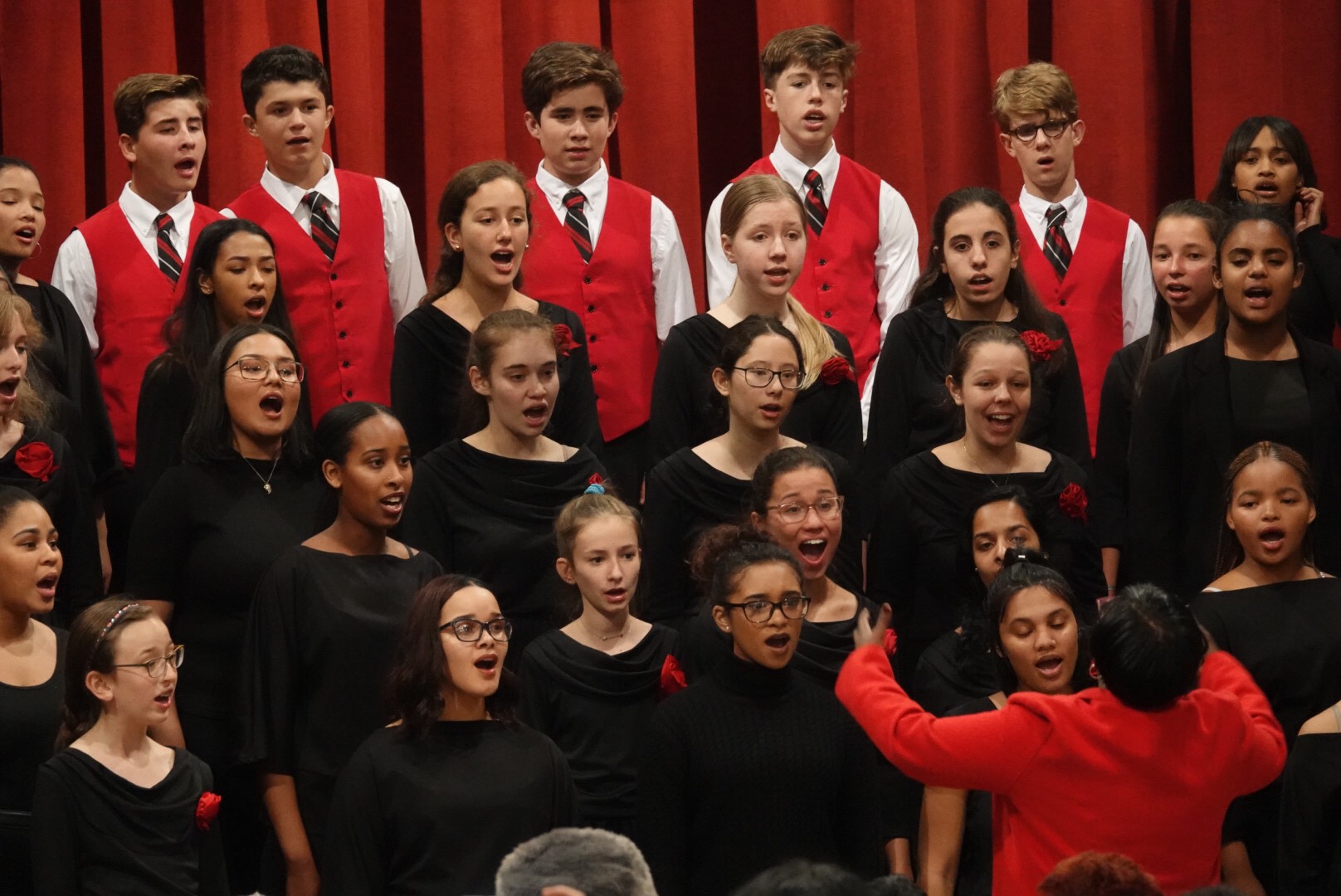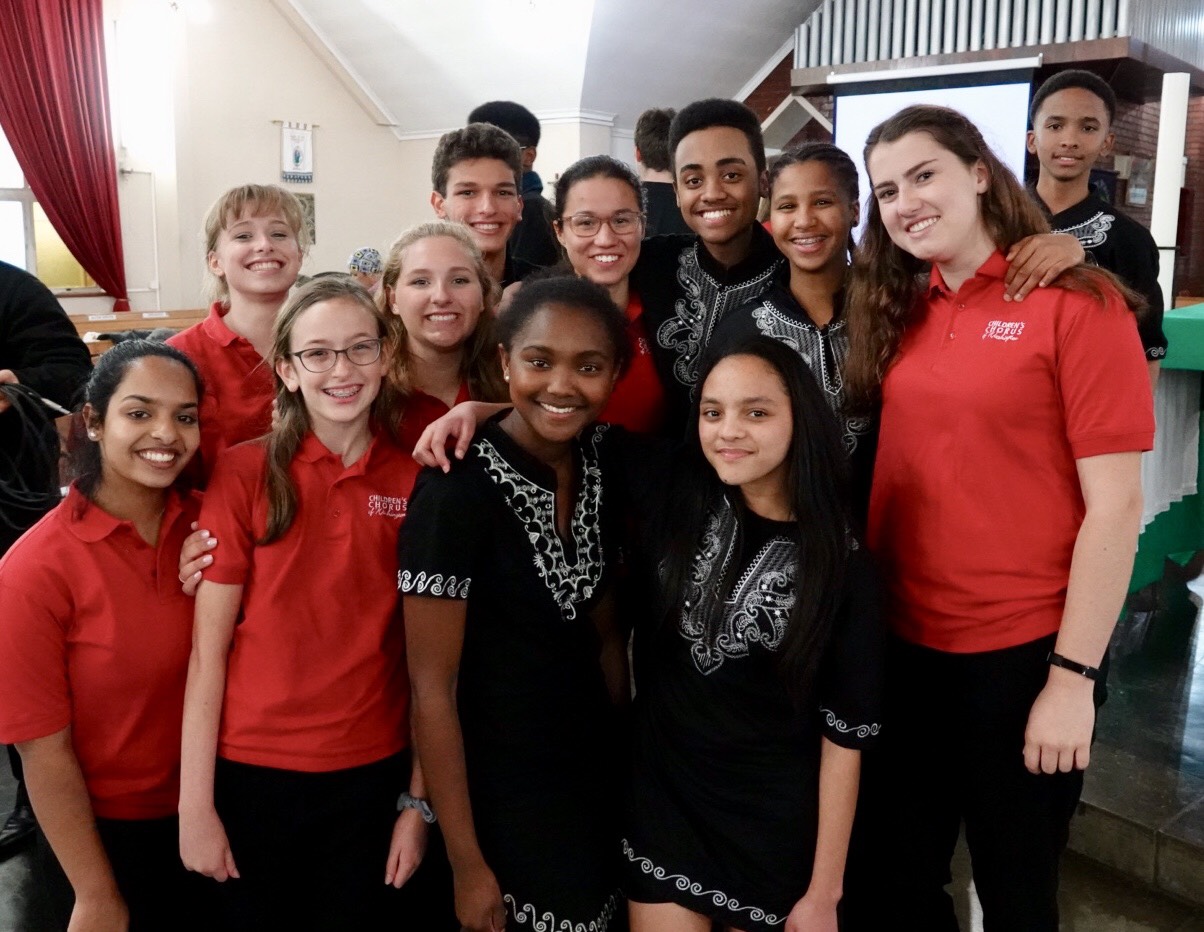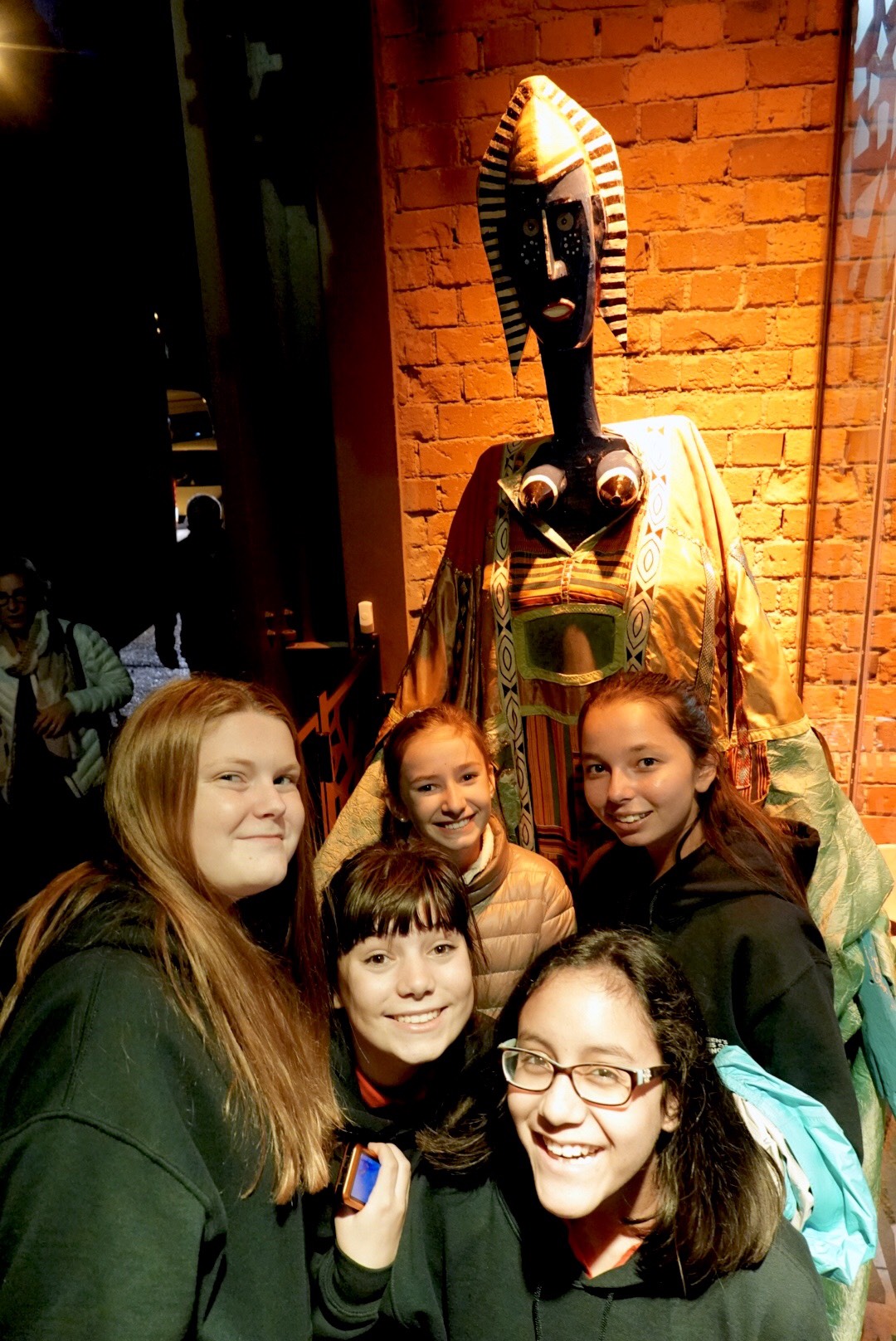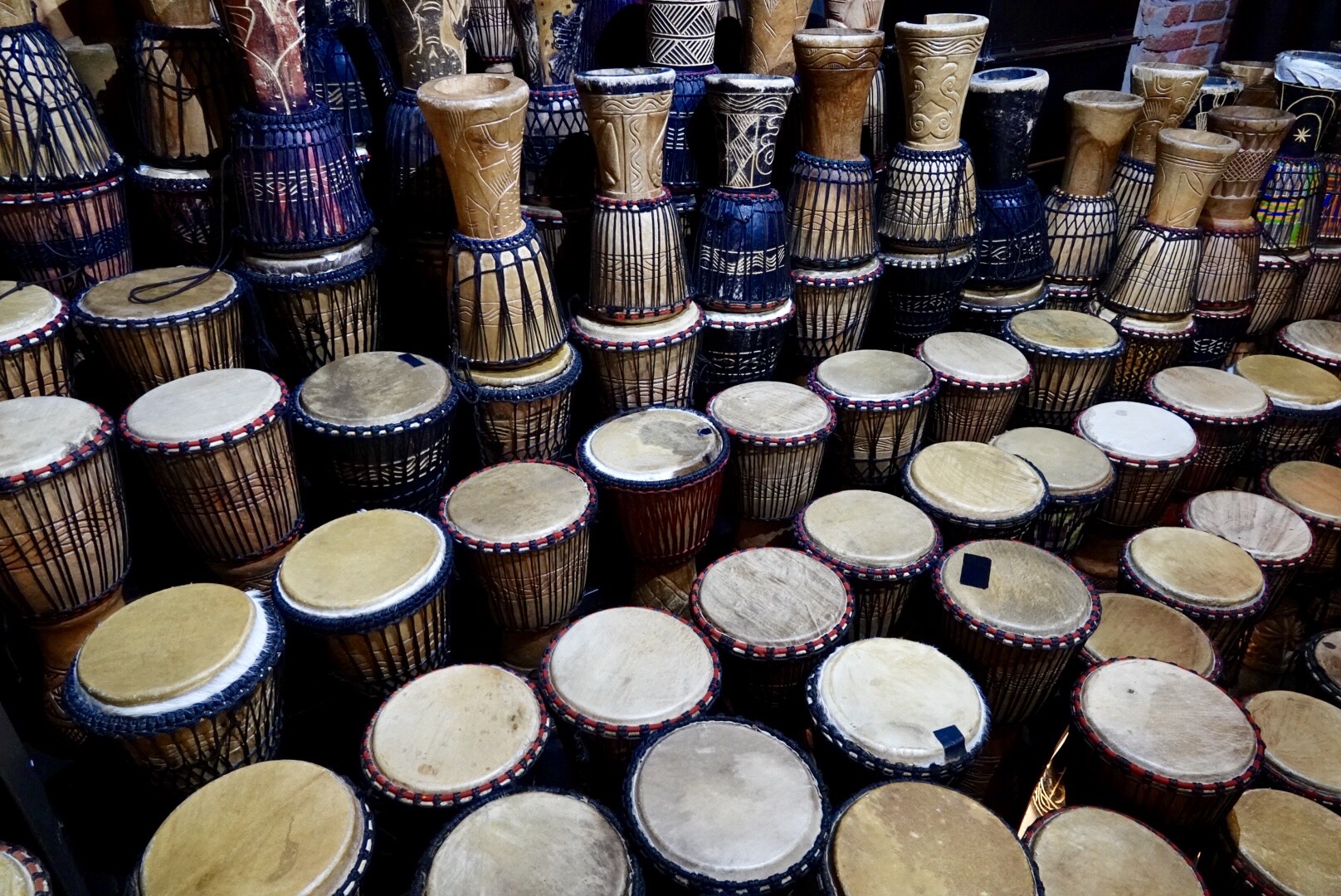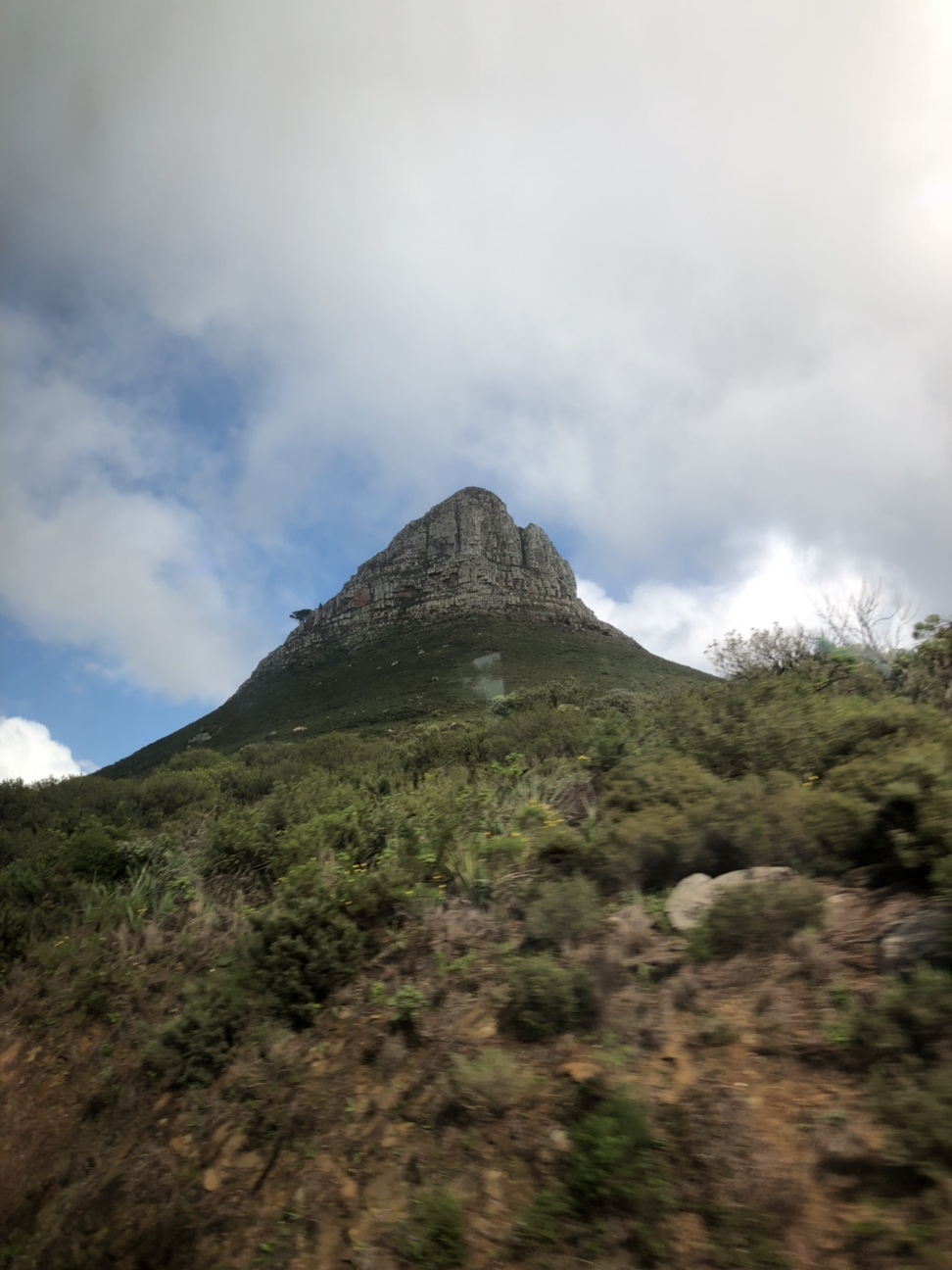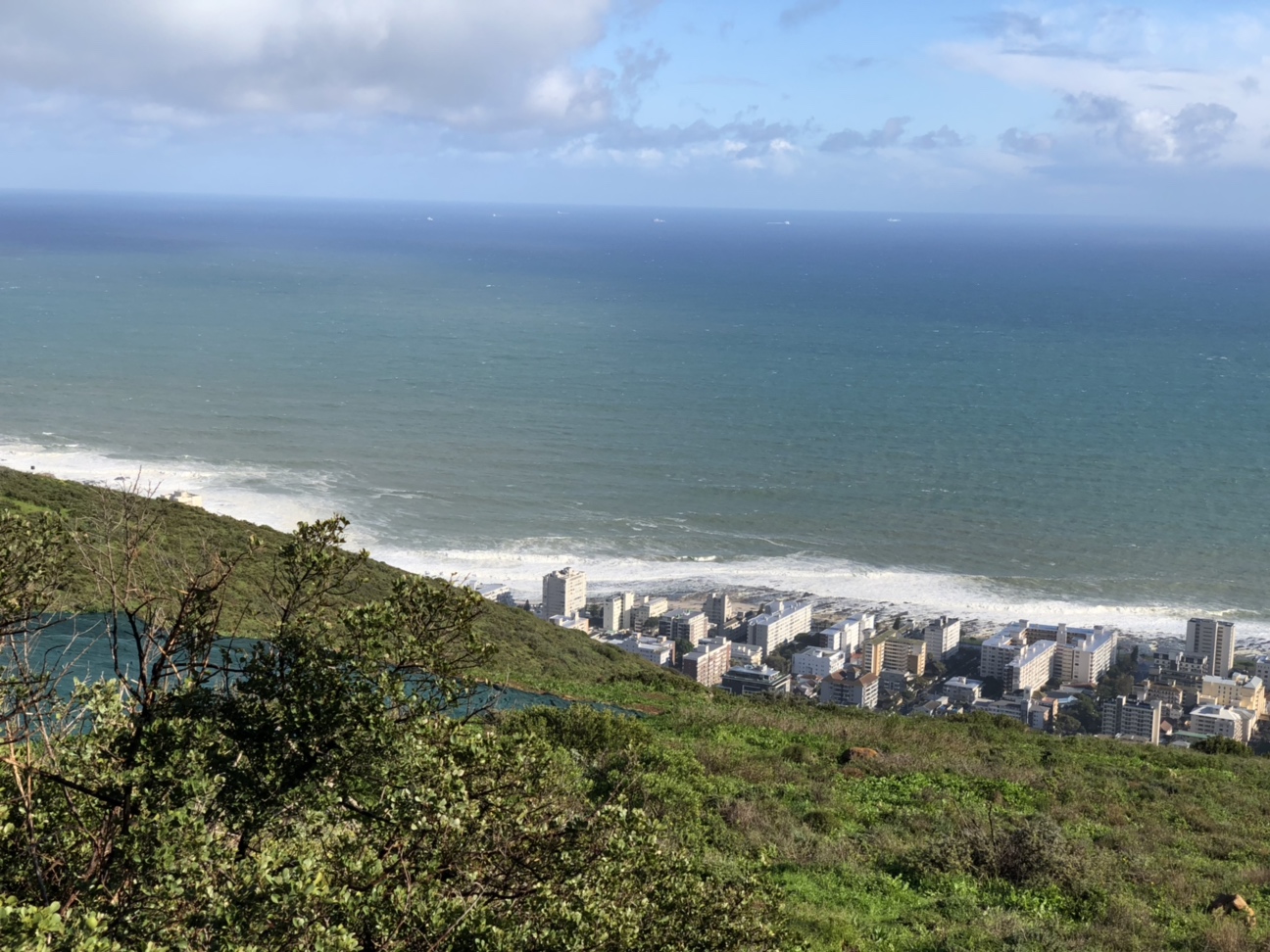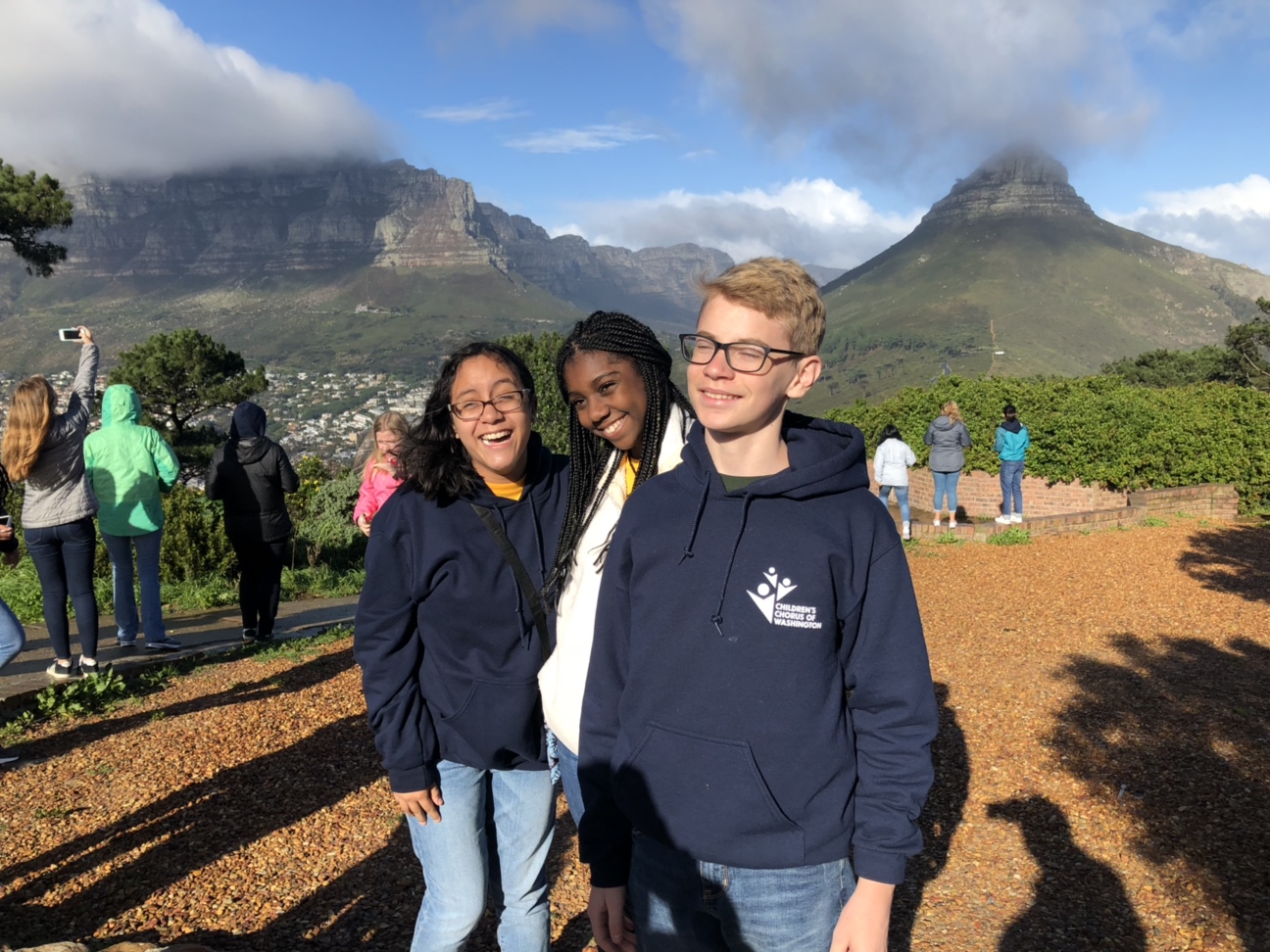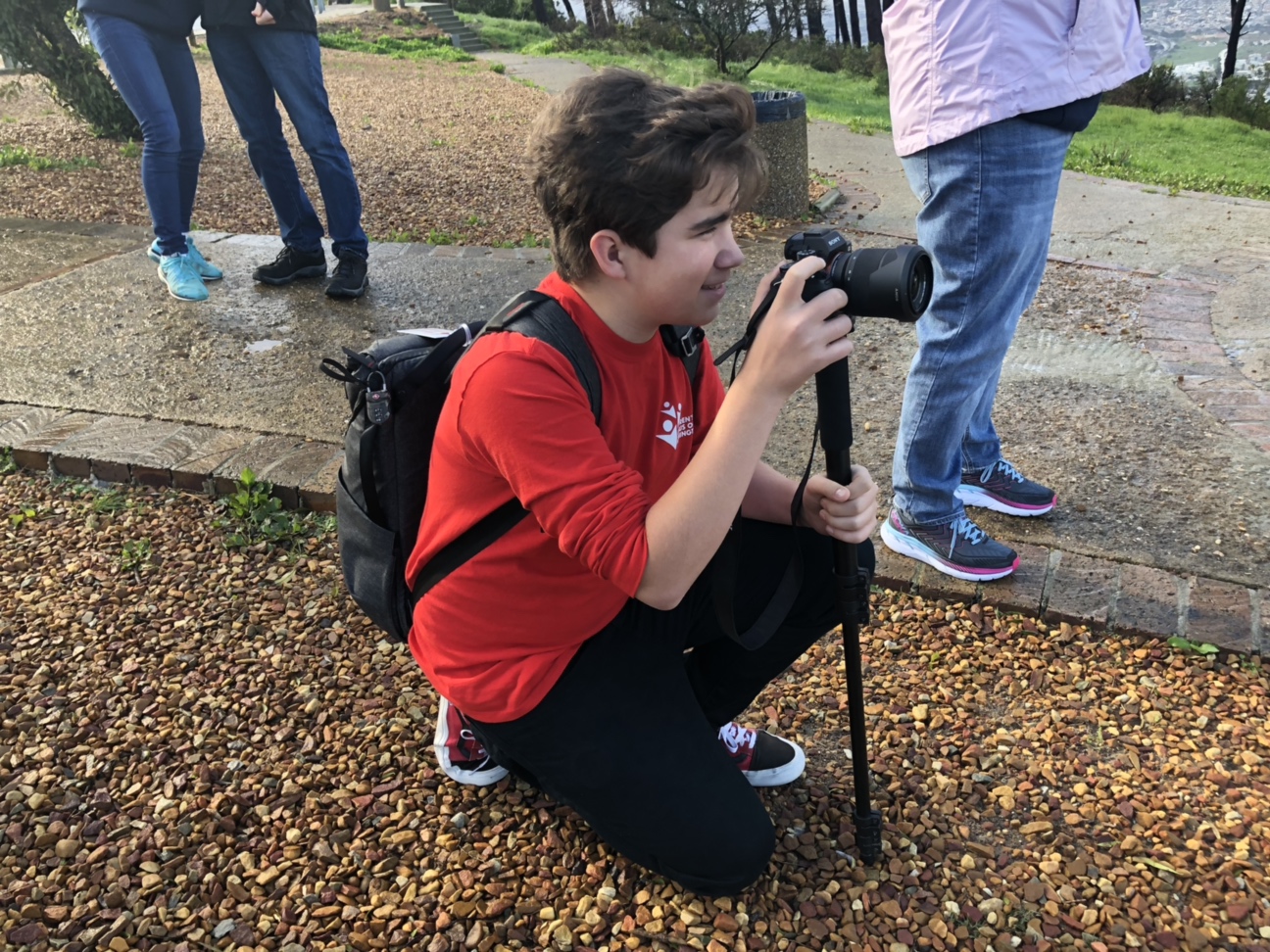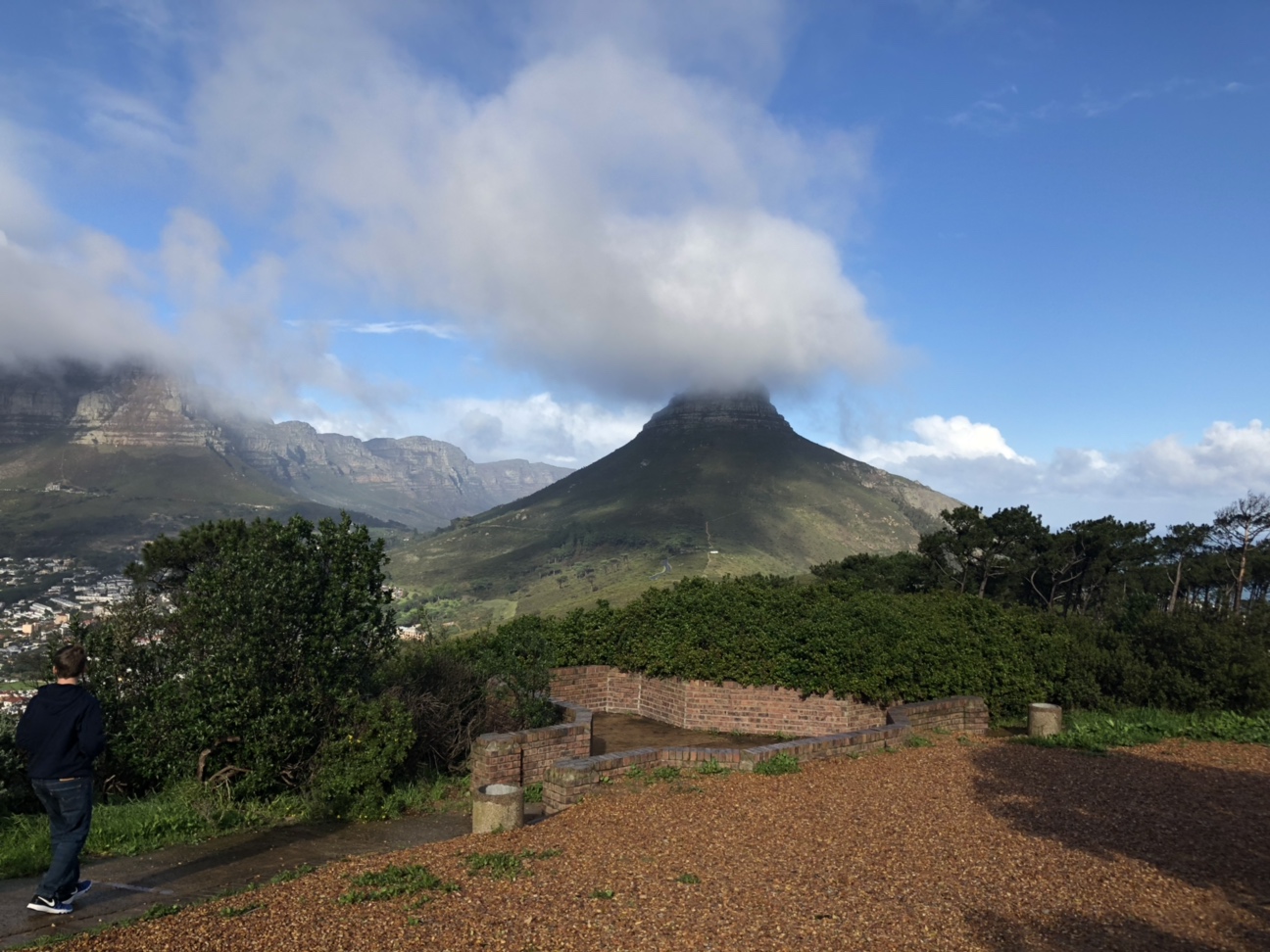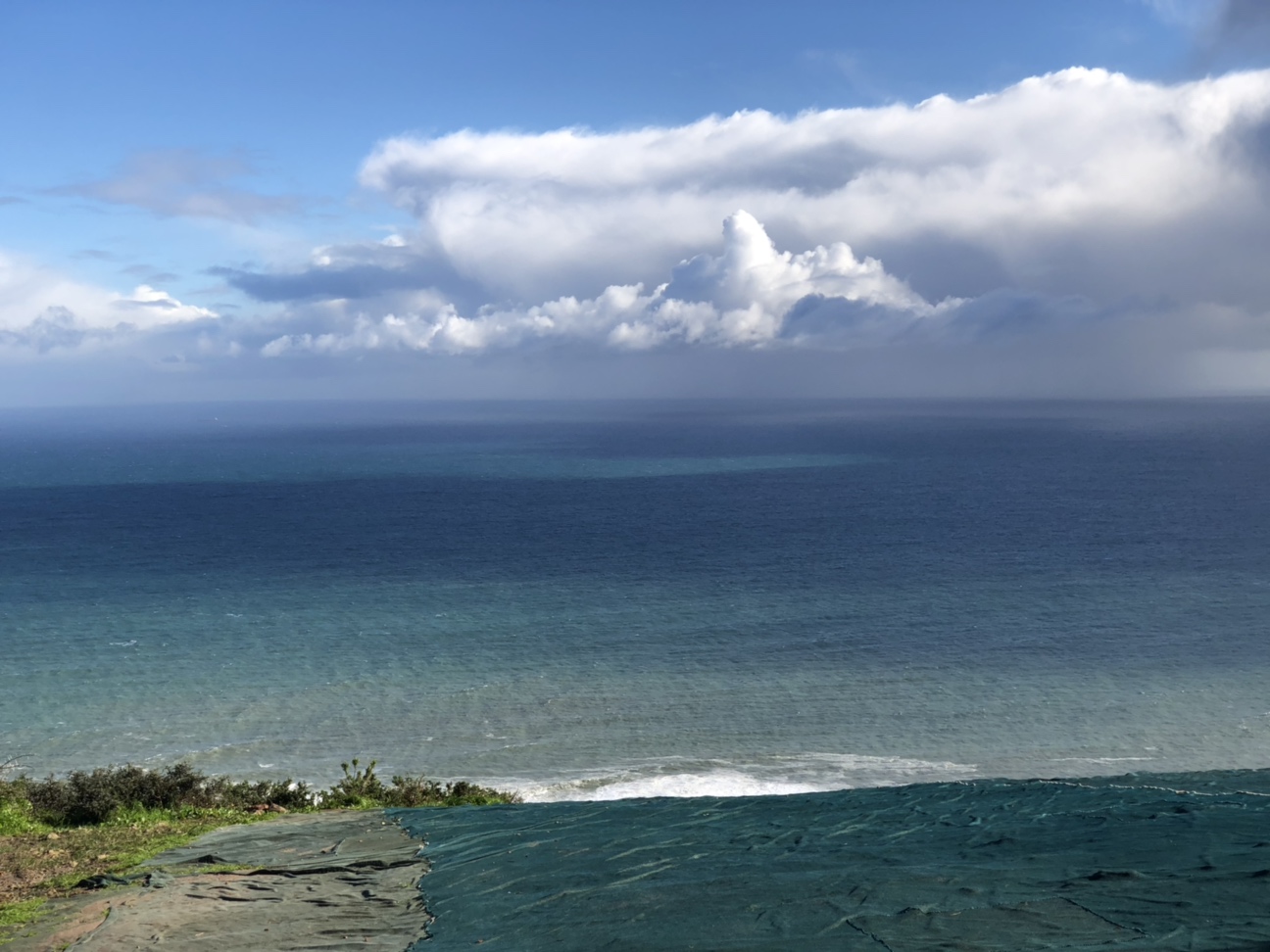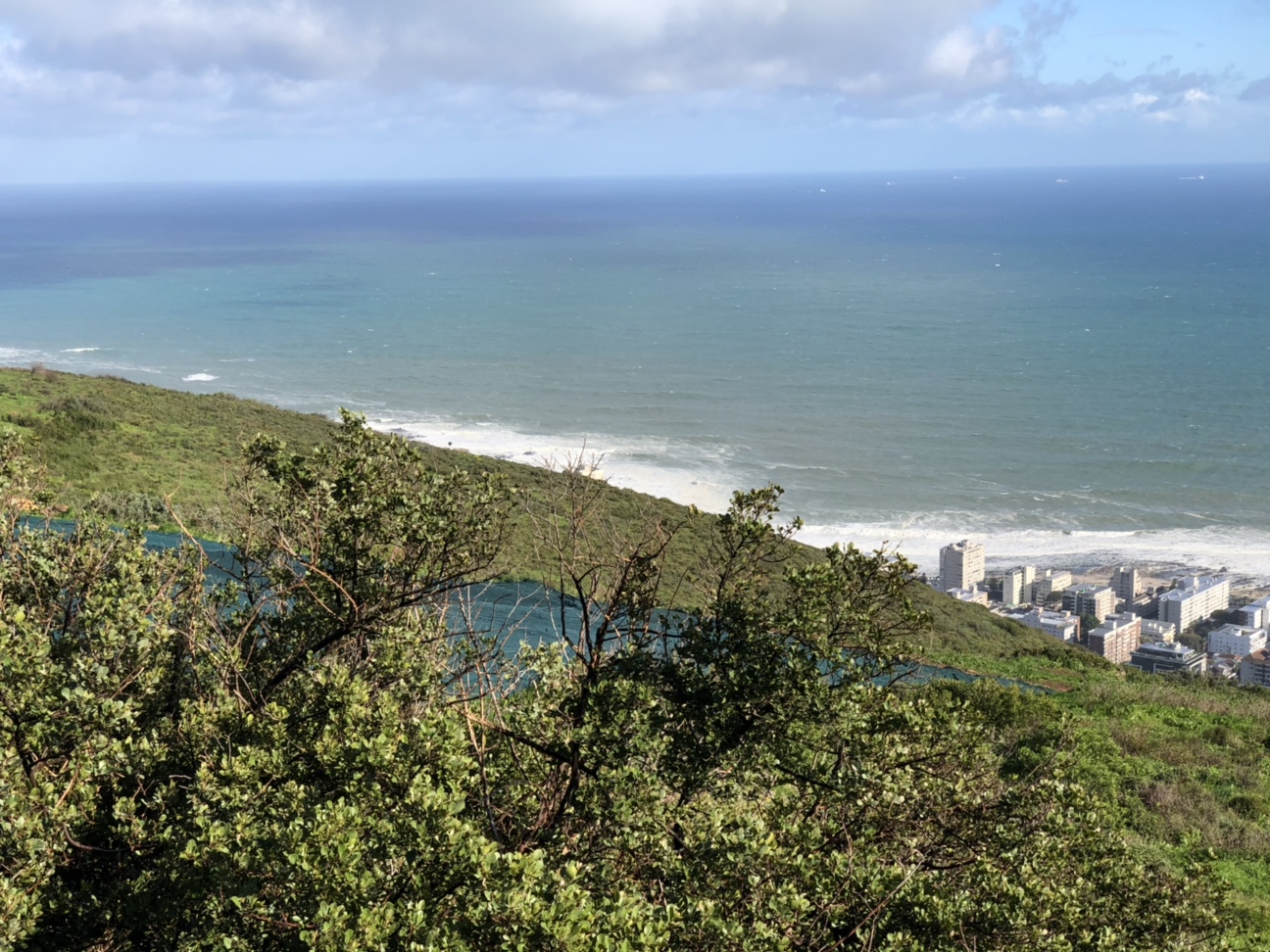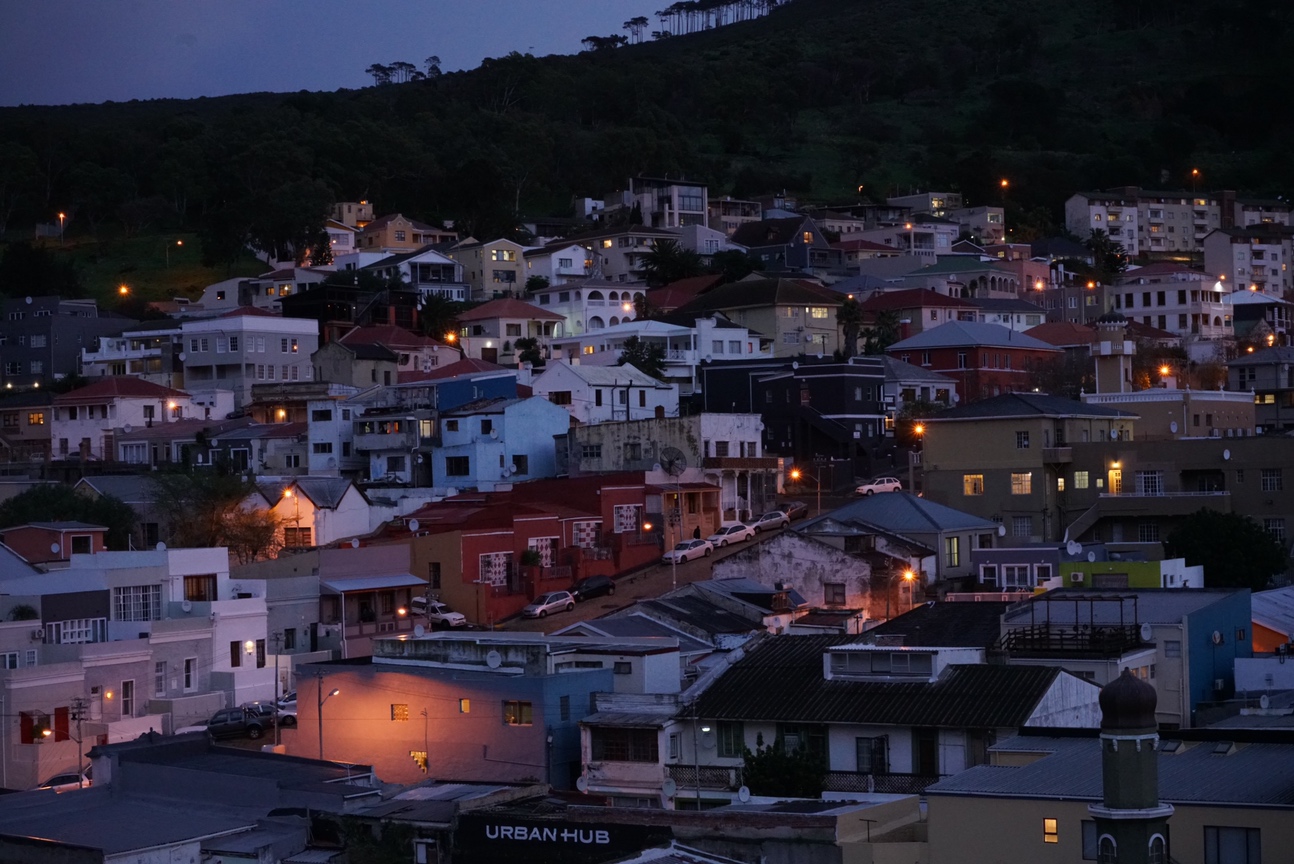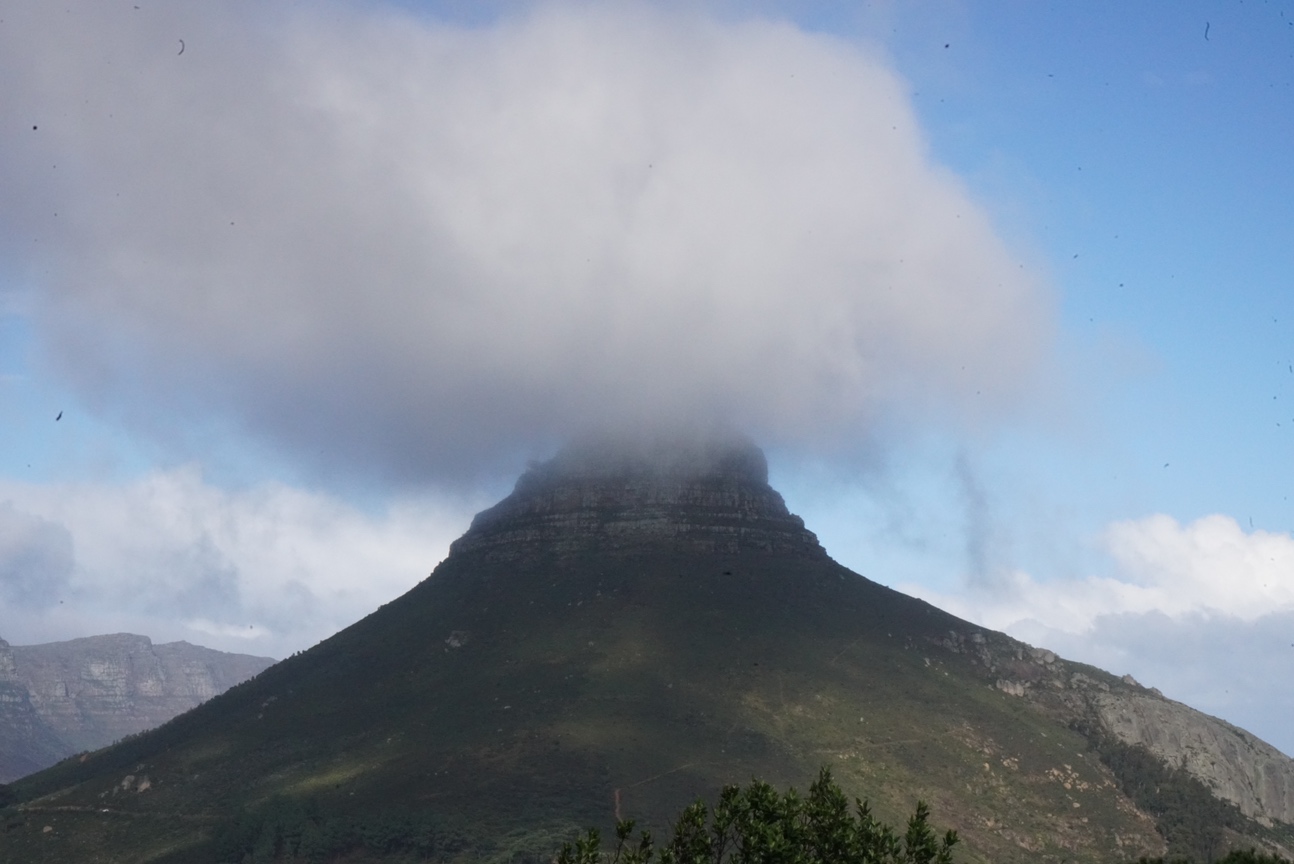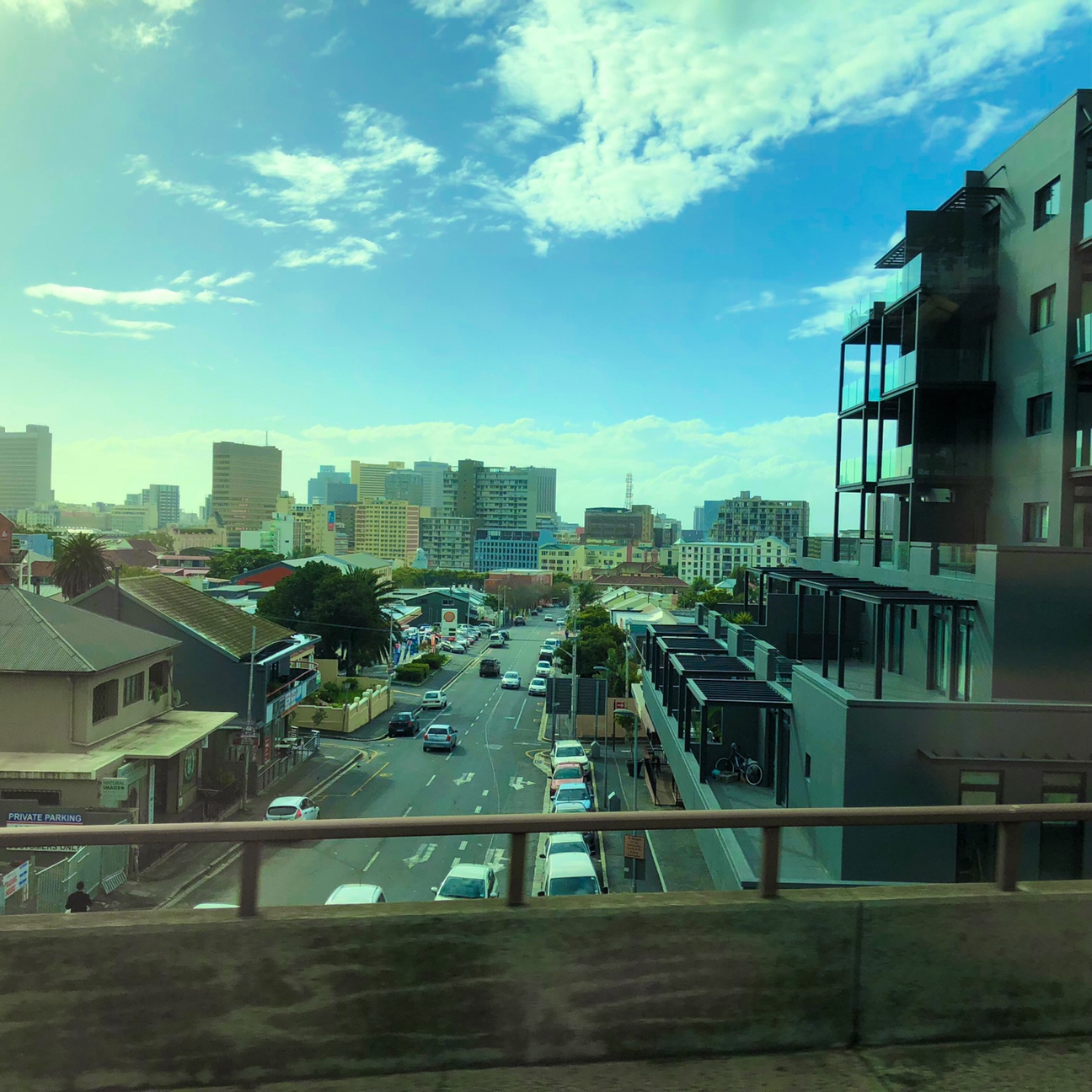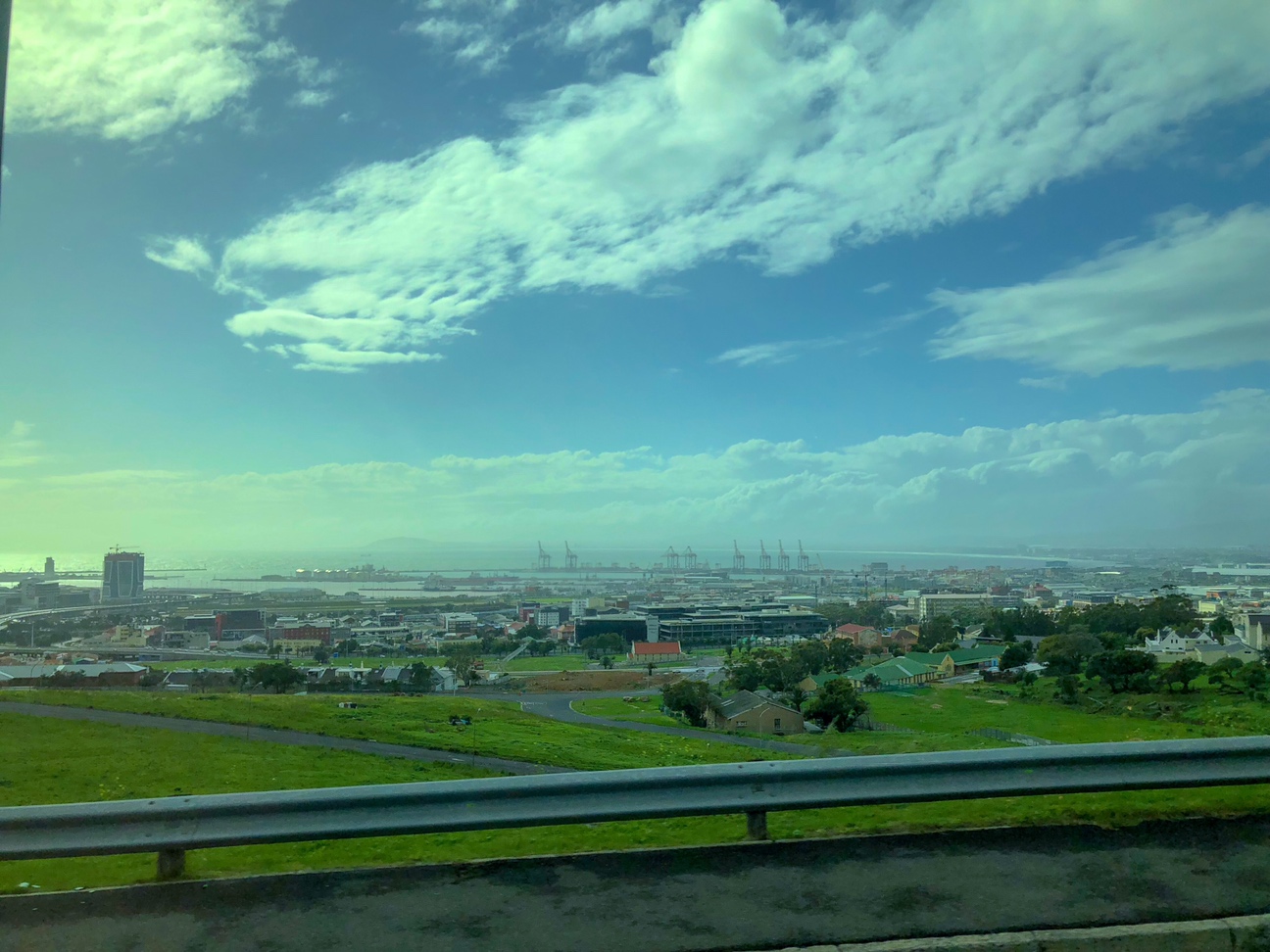 Today we went to our first concert. It was amazing!! People loved our encore of the national anthem of South Africa. We loved meeting new people and seeing parts of South Africa we probably wouldn't have seen if we were just on vacation.
For dinner we went to a South African drumming place and learned how to drum while trying cool African foods. At the restaurant we celebrated Mr. Cotton, Skylar, and our tour guide Tshidi's birthdays. Having a great time hoping to see you all soon.
~ Liam (red group)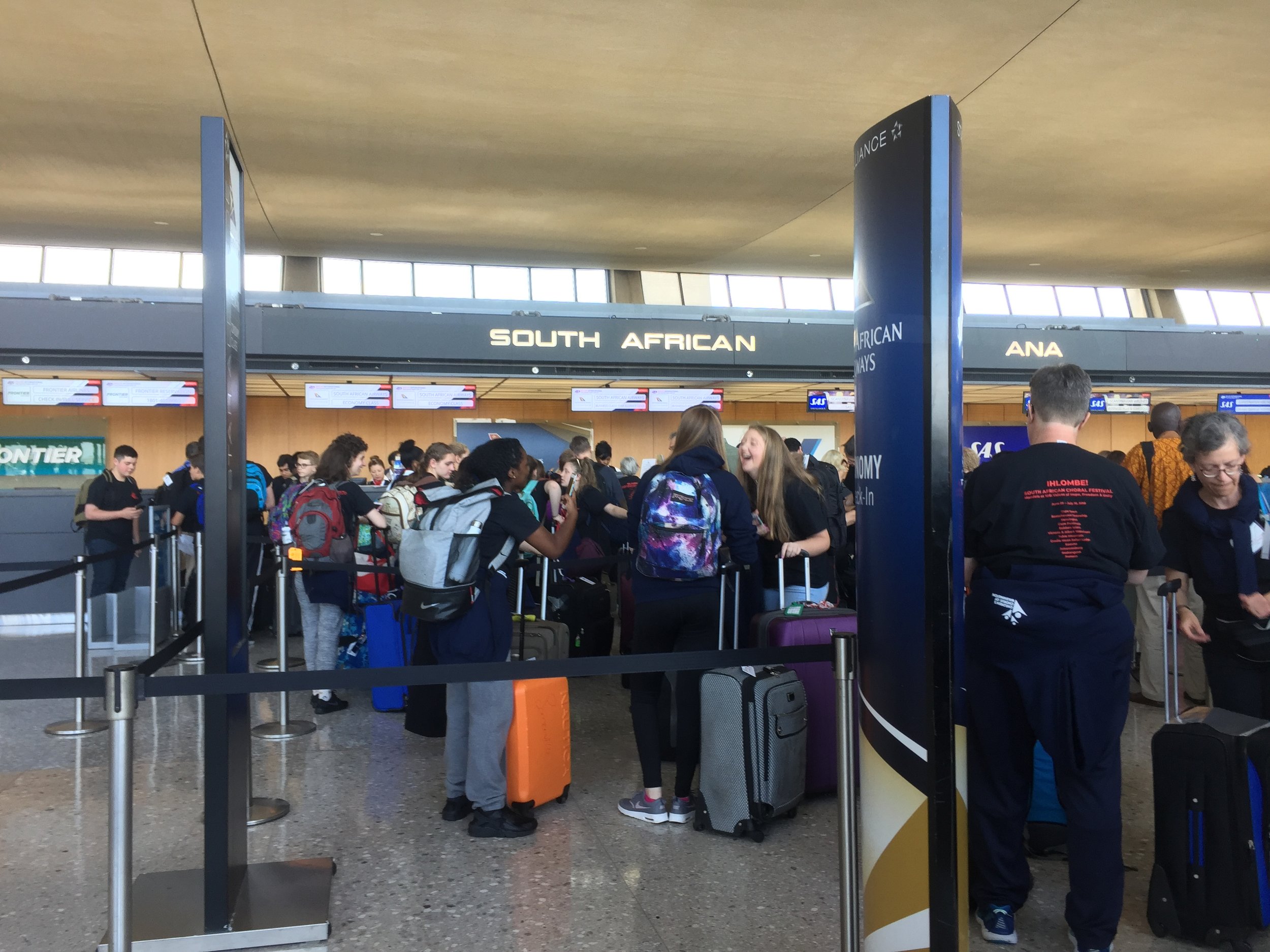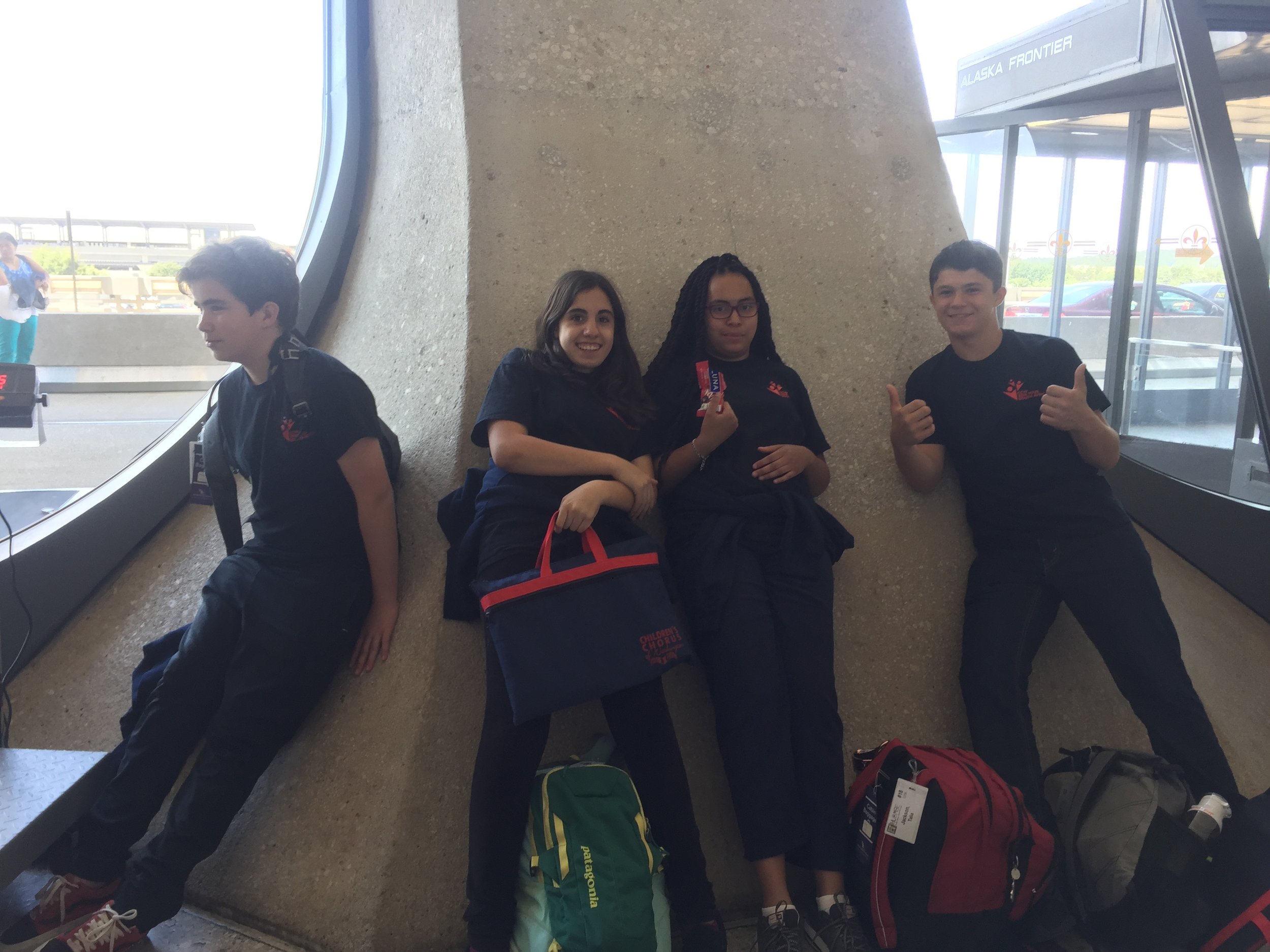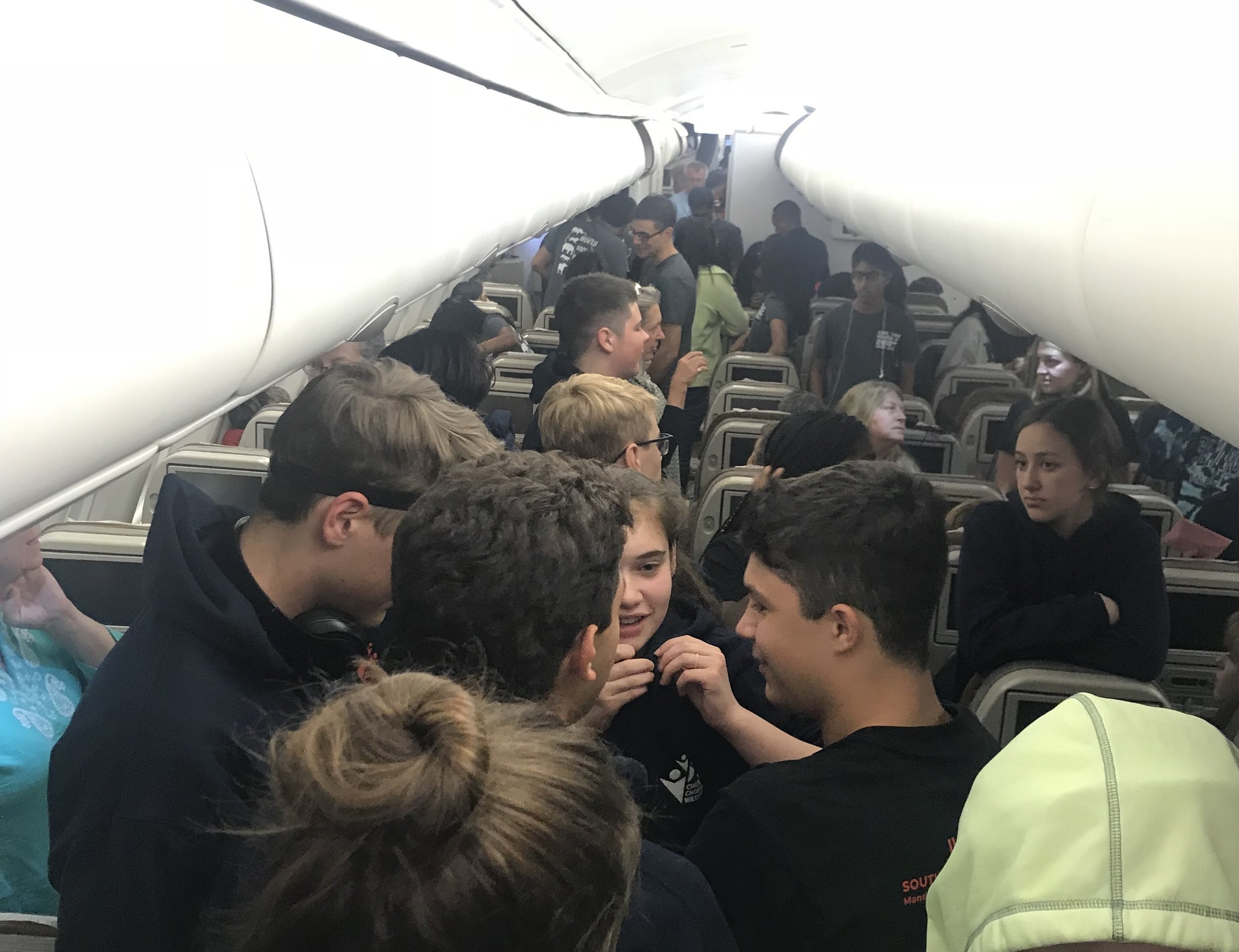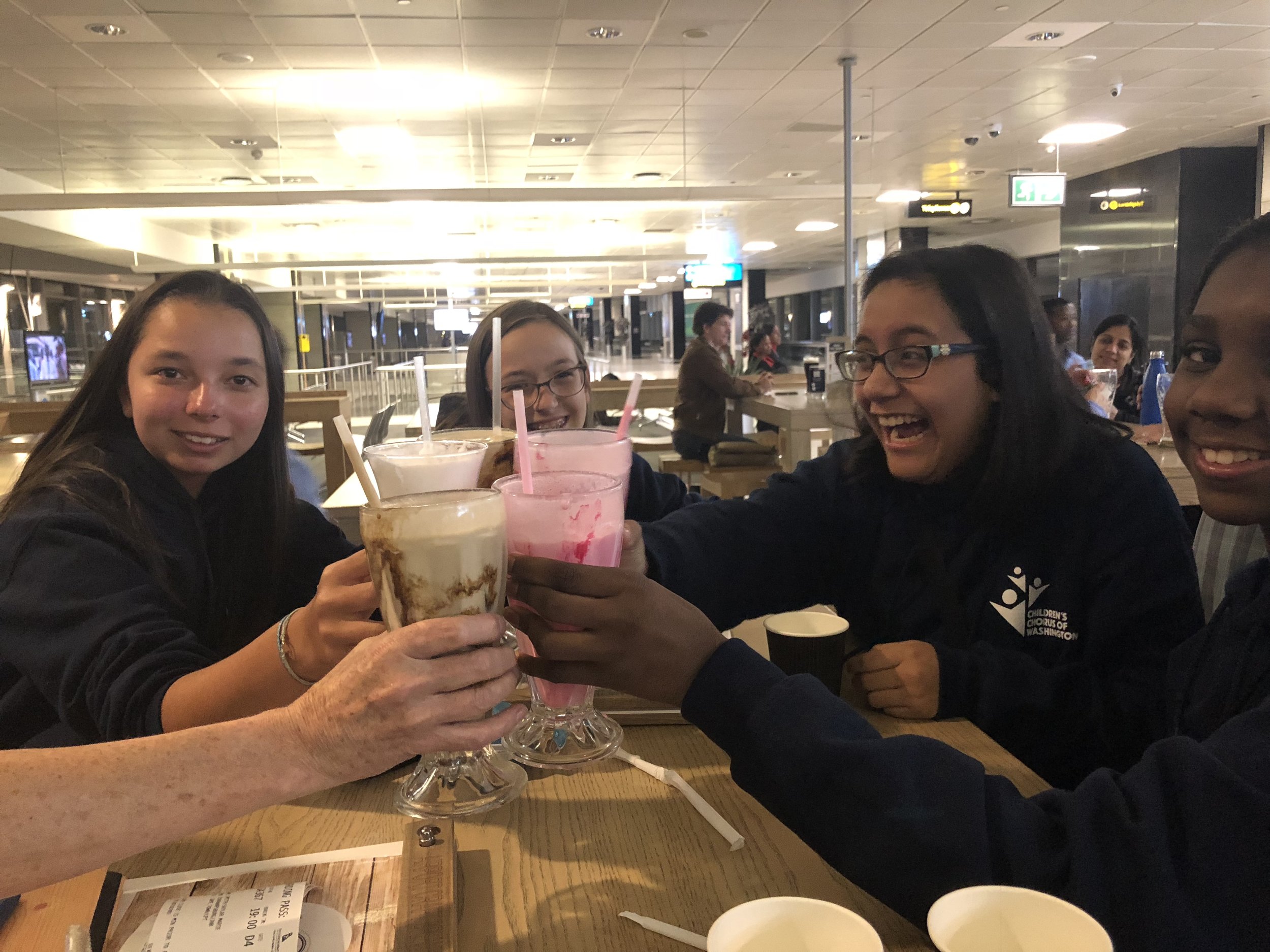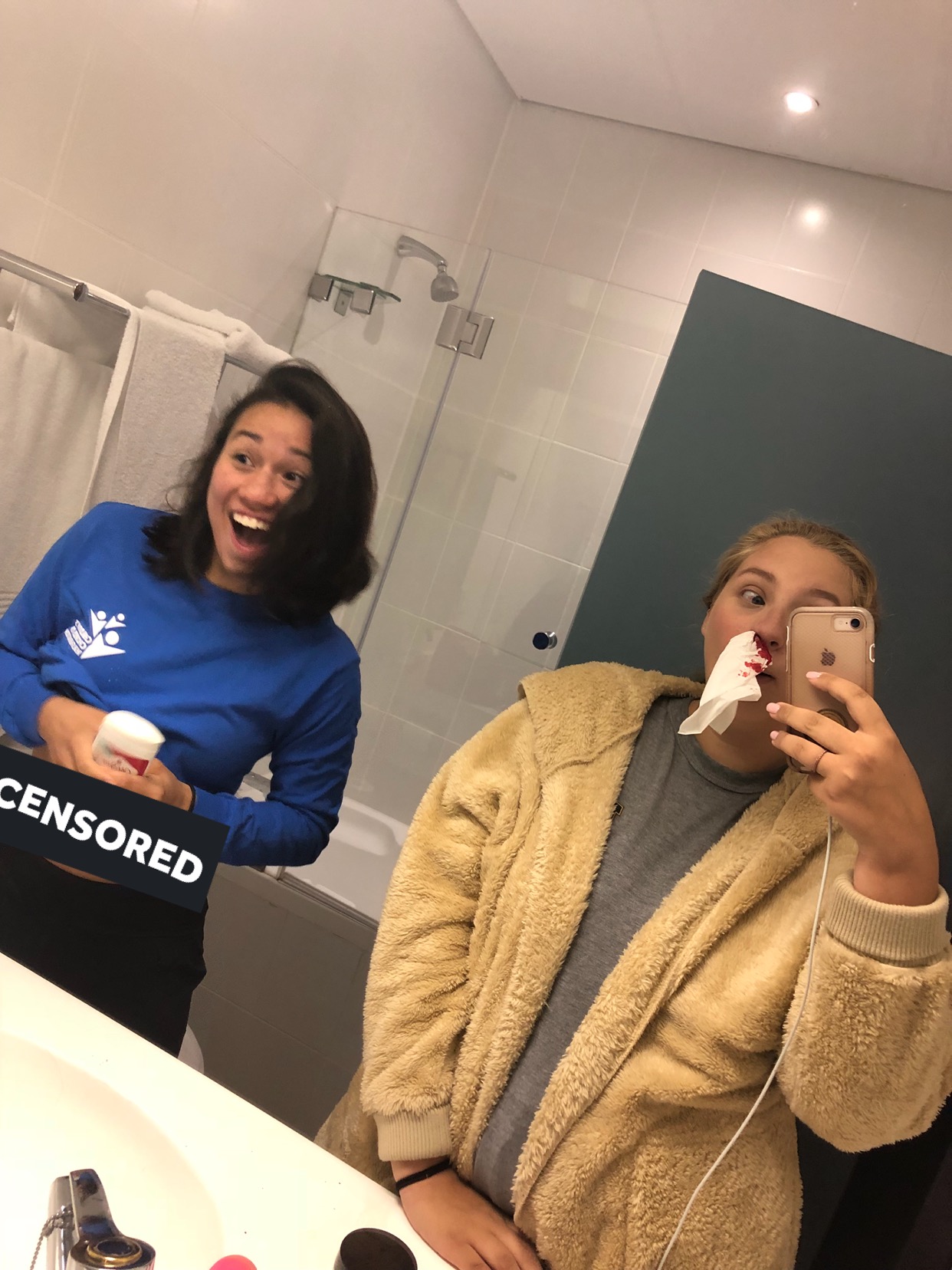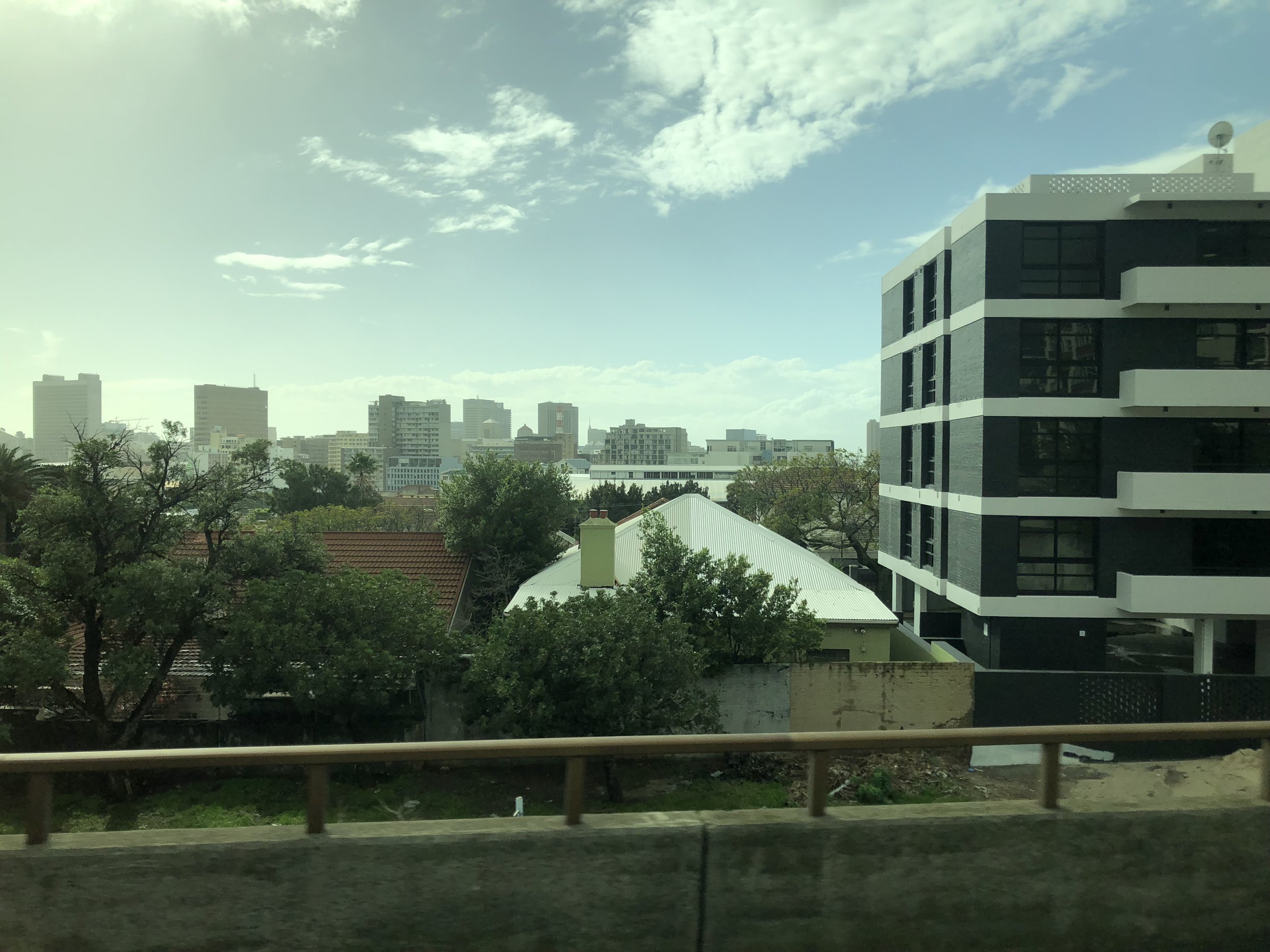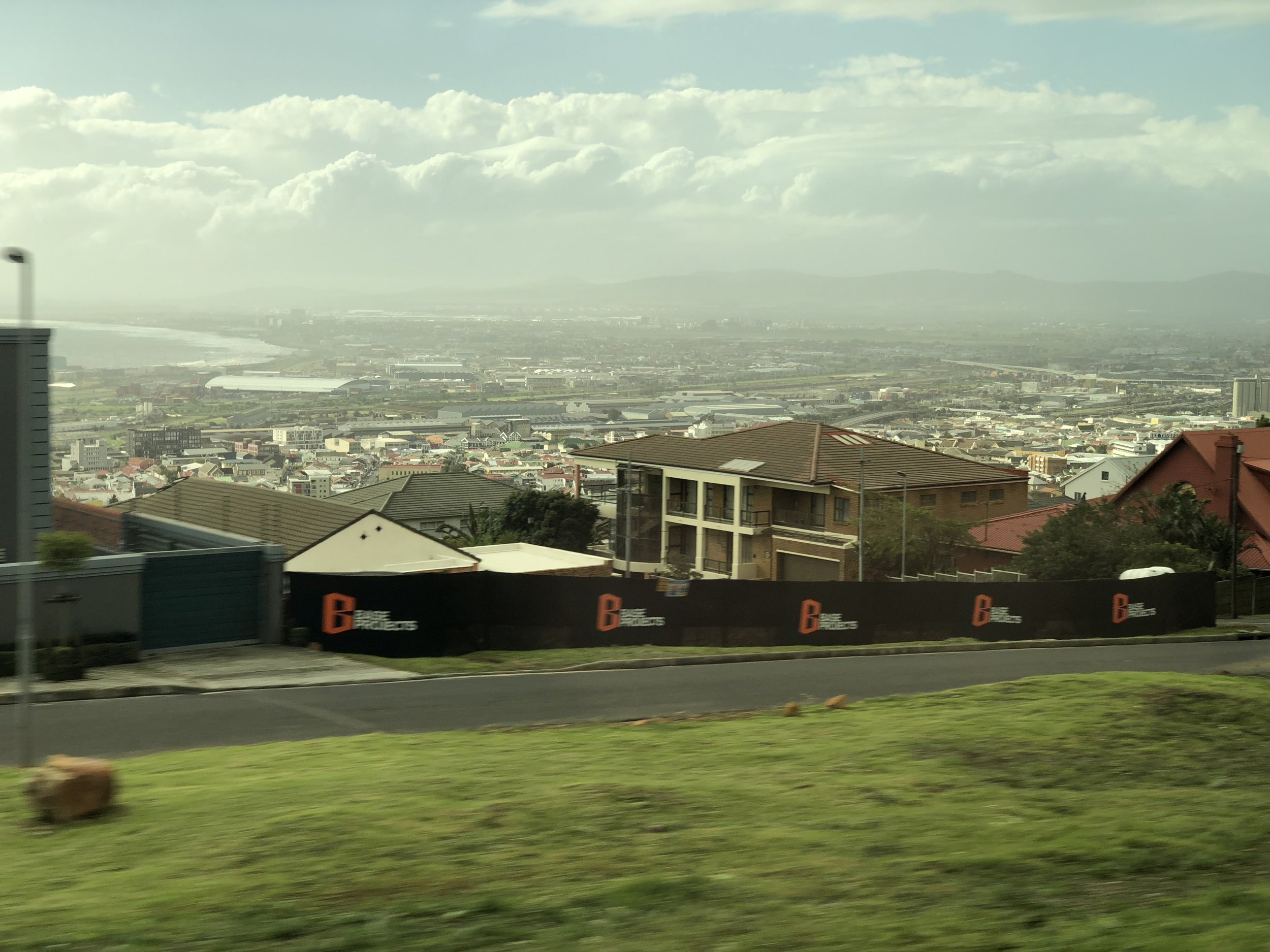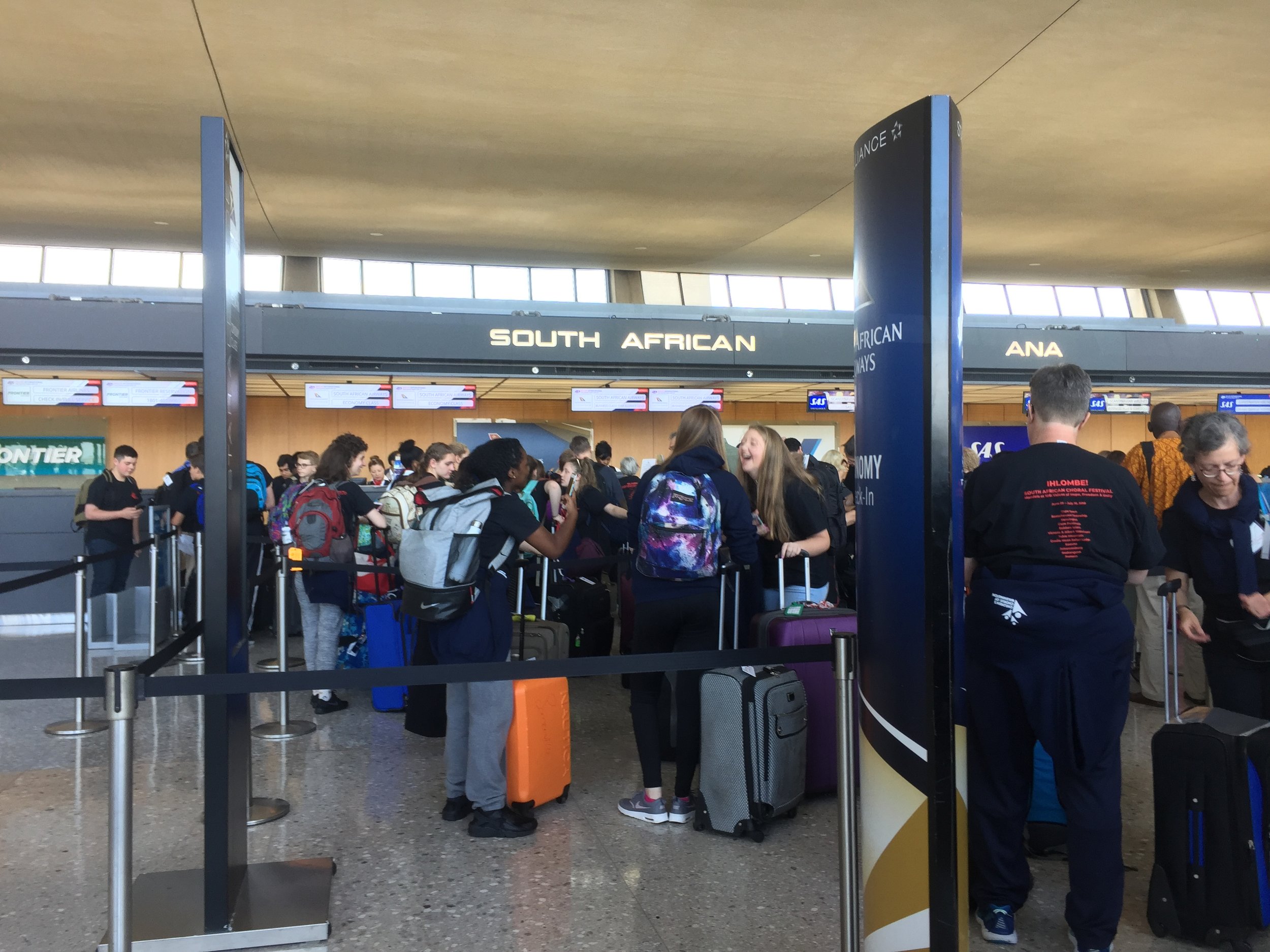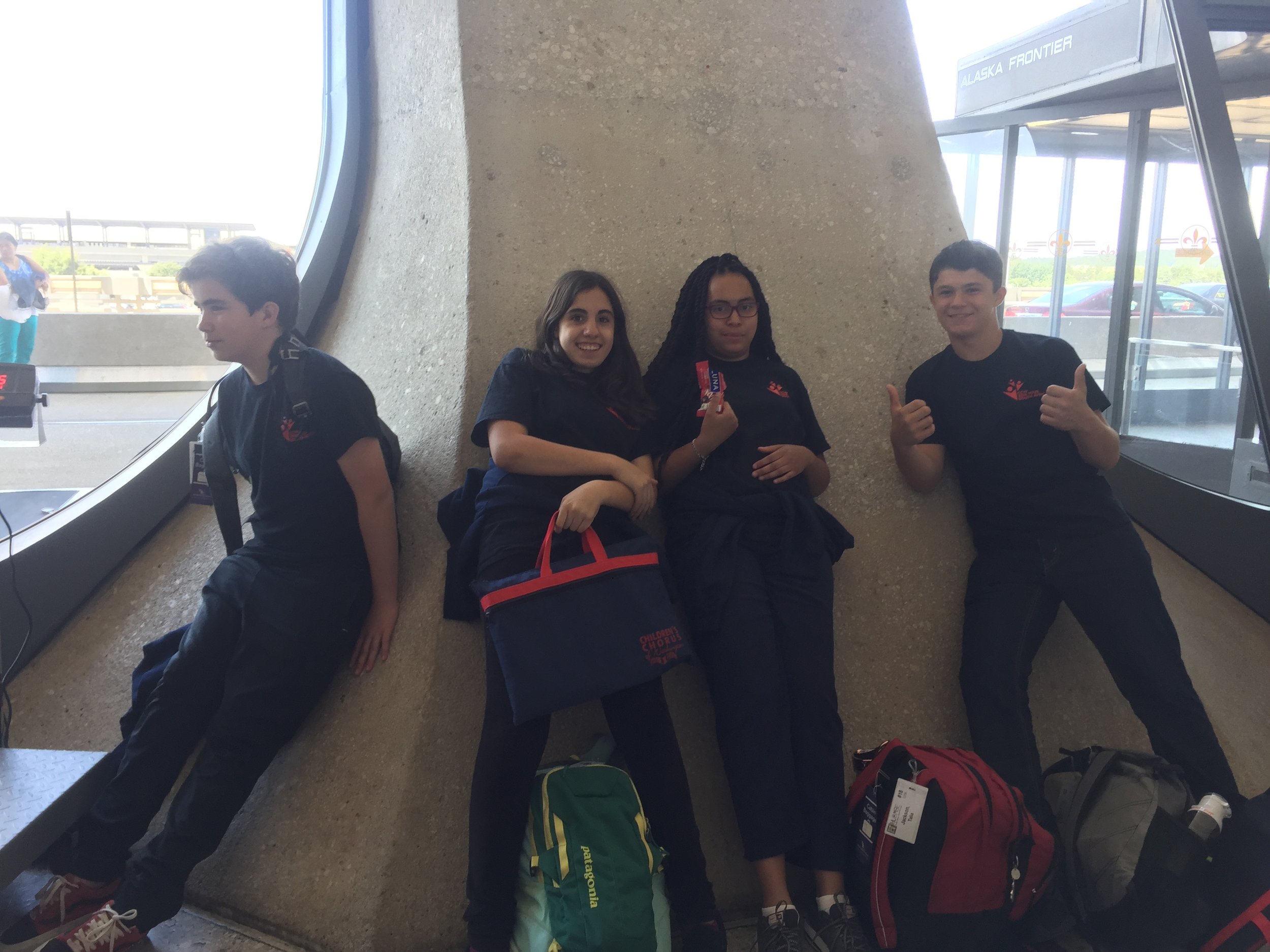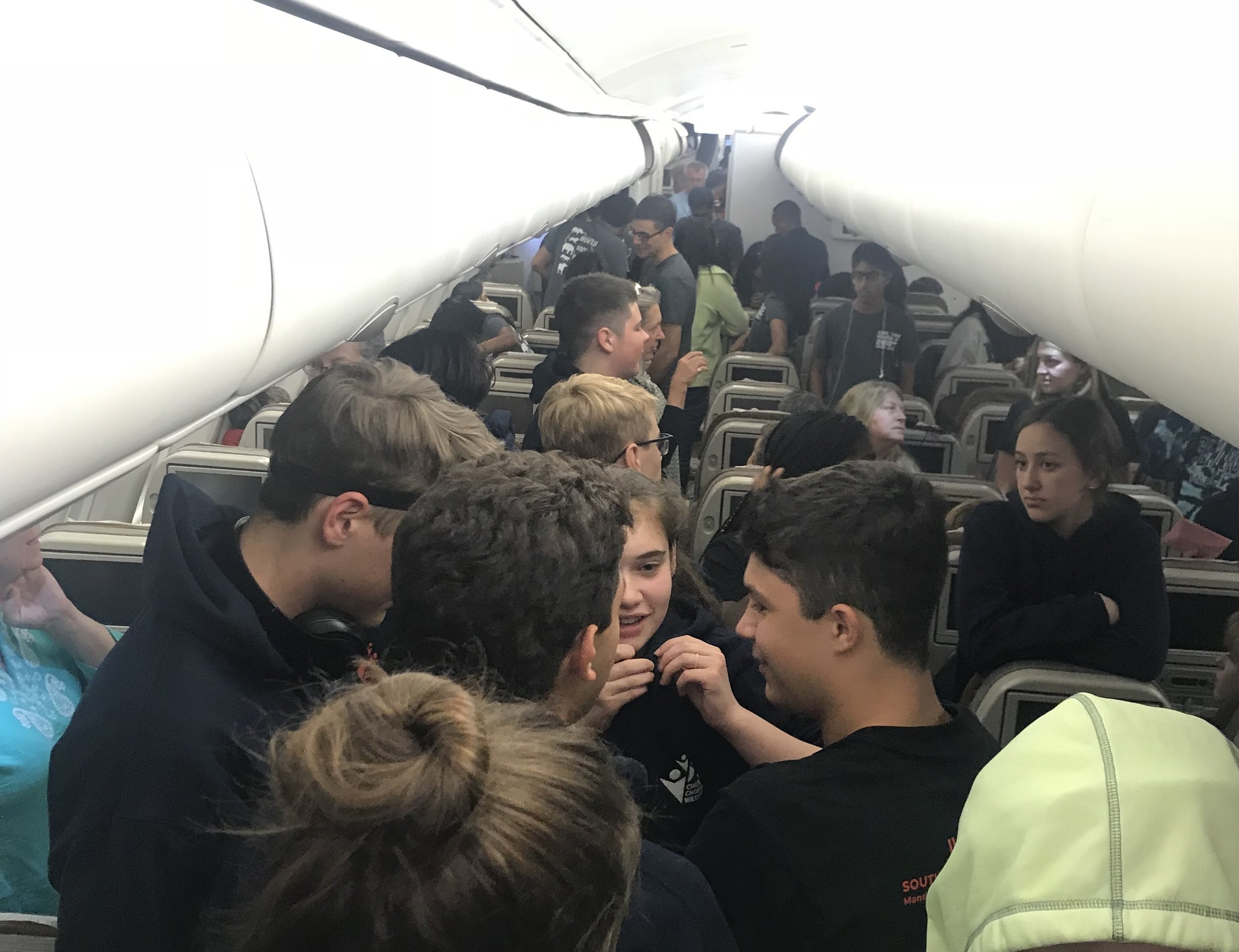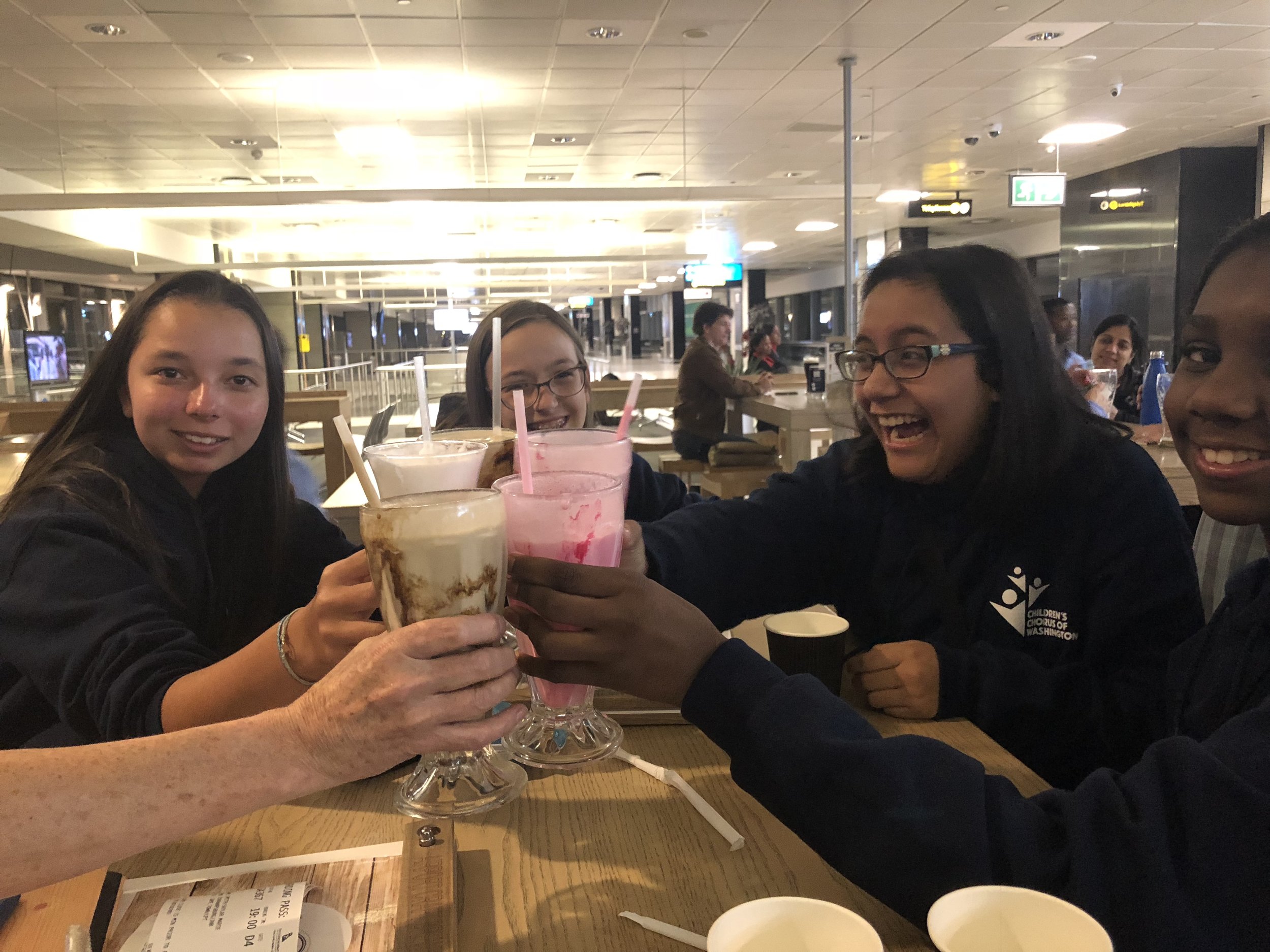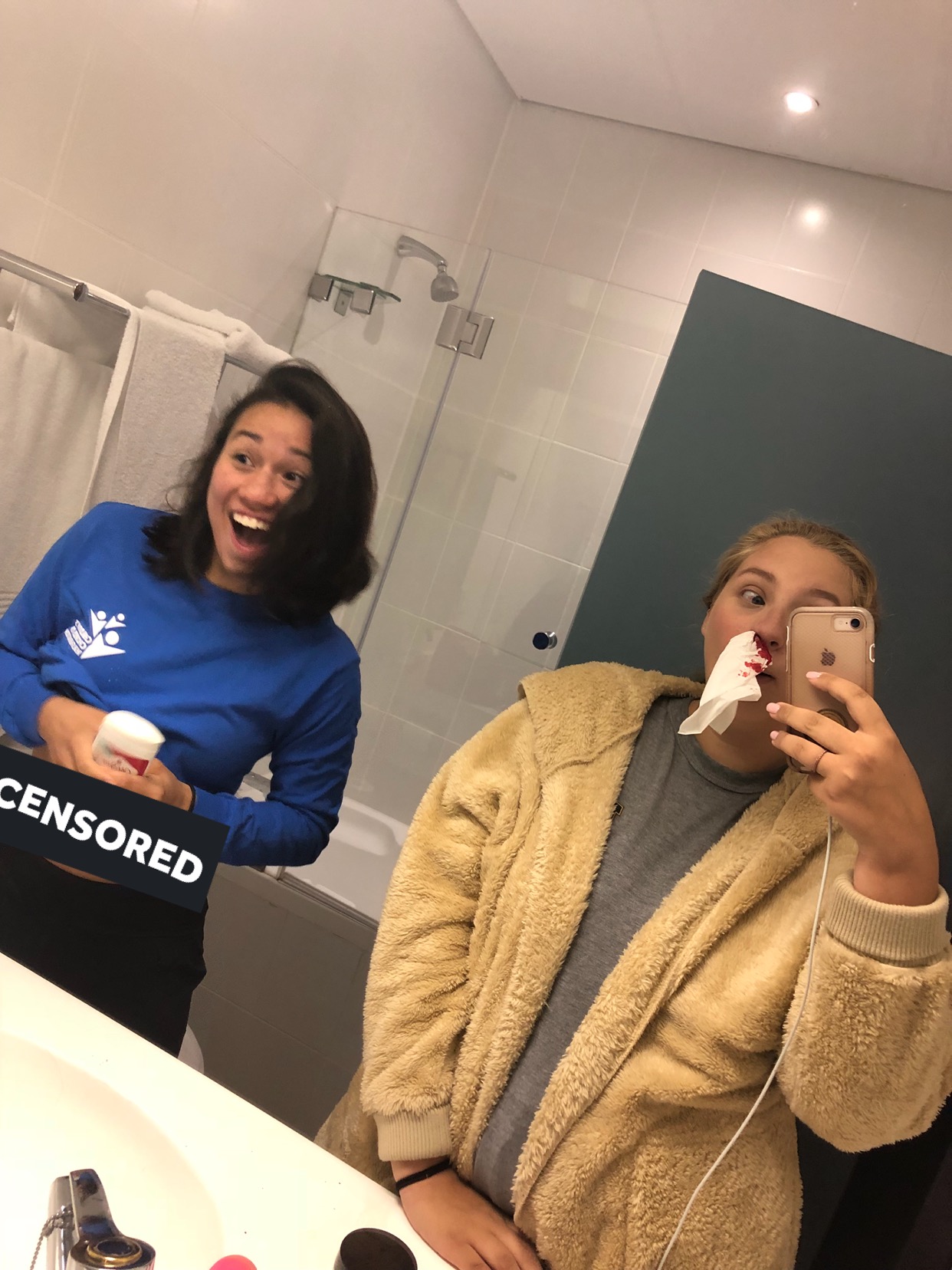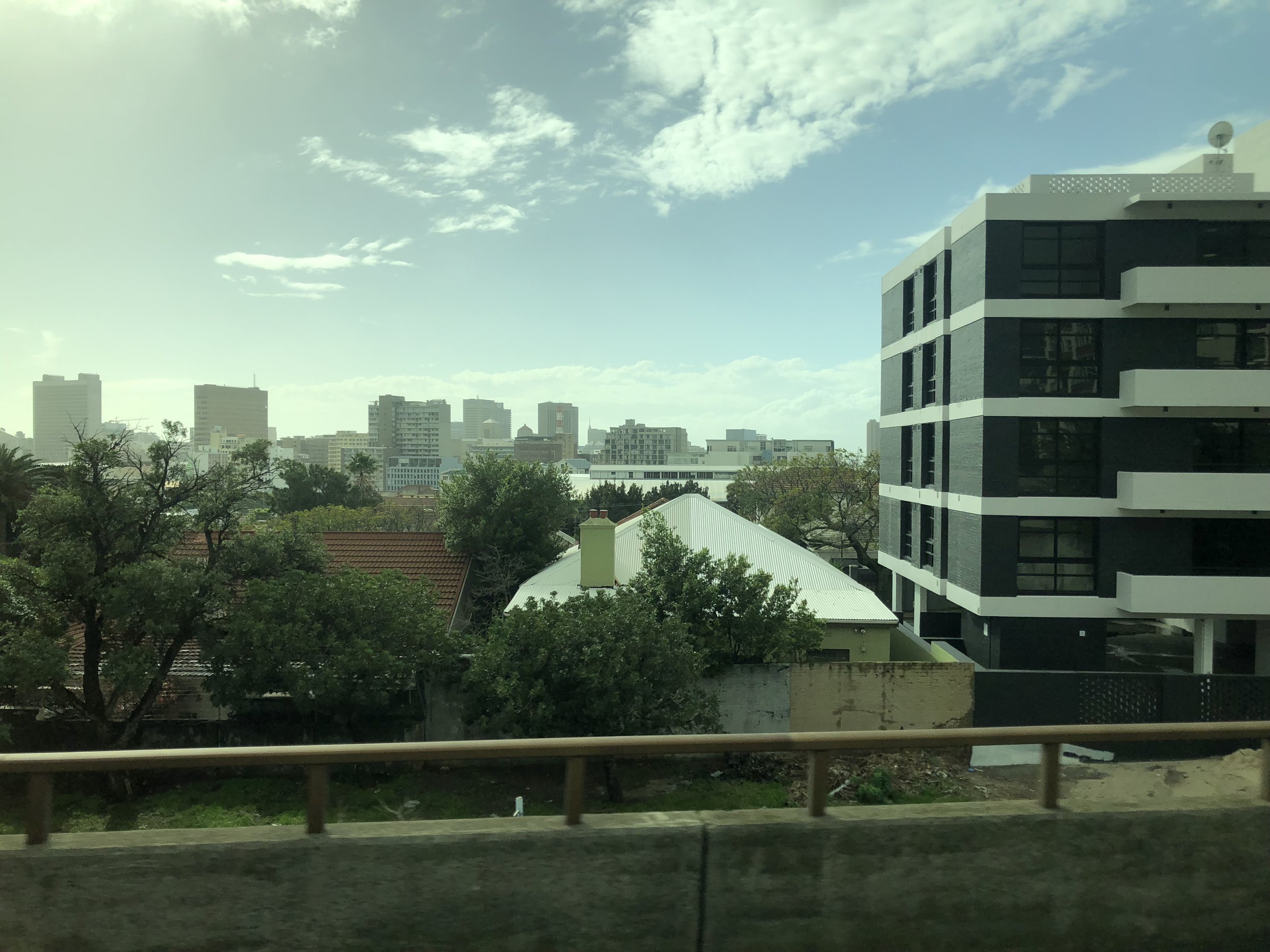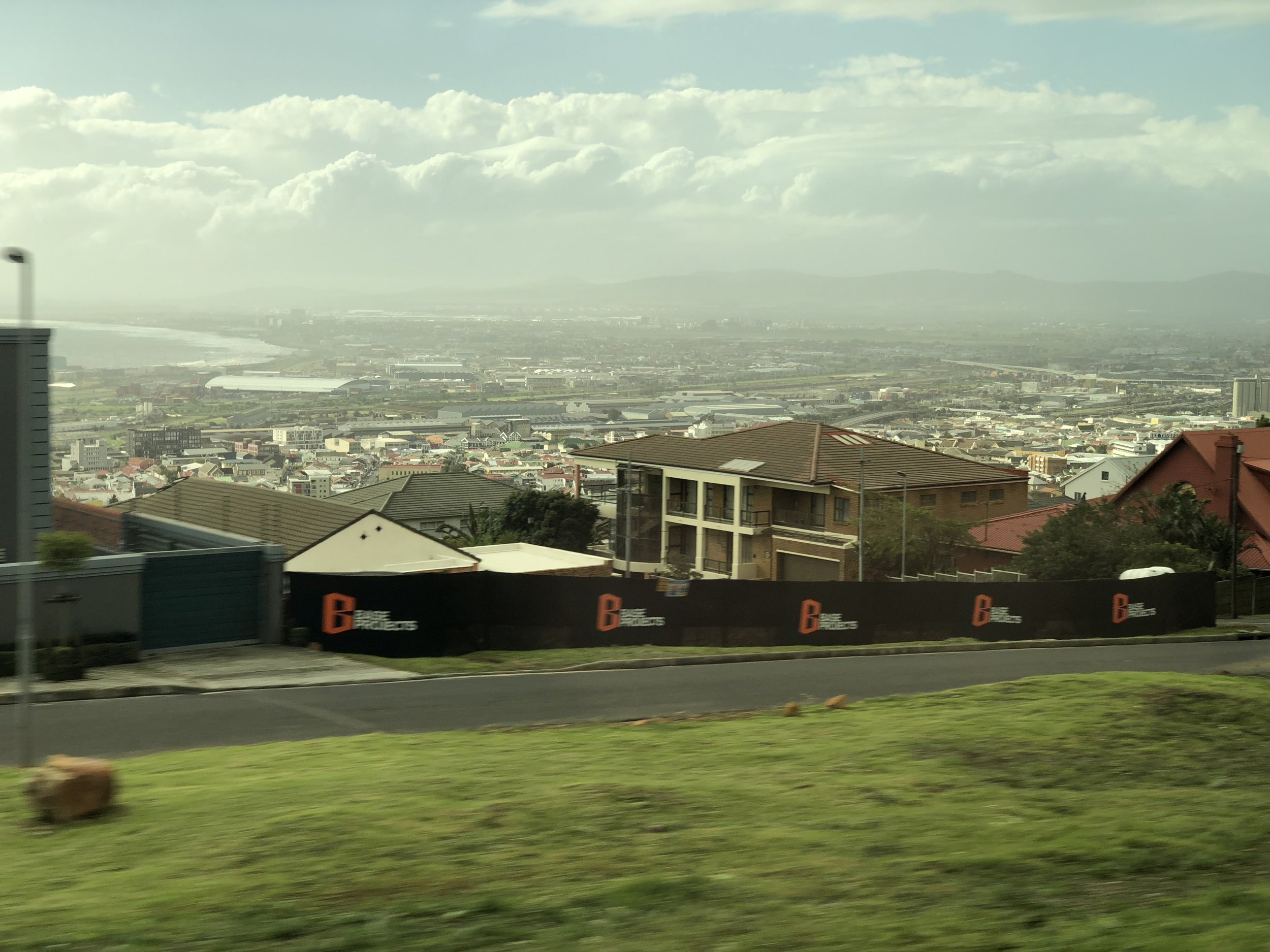 After nearly 24 hours of travel and a well-deserved 8 hours of sleep, we are ready to embark on our first day in Cape Town. Yesterday (or two days ago, we're not really sure) was an eventful day of travel, to say the least. It began with lines, lots and lots of lines. You could see the fear in the airport staff's eyes as an army of 40 children in matching shirts came marching towards the gate to board the flight. Boarding the plane was like a game of musical chairs. What started with Ms. P's carefully crafted seating charts ended with all of us sitting in our original alphabetically assigned seats. In the end, the change of seating proved valuable as we all got to bond with choristers from different ensembles and different age groups. Ms. P was impressed with our "flexibility". After 8 hours we landed in Dakar, taking a brief stretch and bathroom break while the plane refueled.
After another 8 hours of flying, we landed in Johannesburg smoothly, with a gorgeous sunset welcoming us to South Africa. The airport layover gave us time to stop at Wimpy Burger where we attempted to figure out the dollar to rand exchange rate in our jet lagged daze. From there we boarded the plane for the two hour trip to Cape Town, which felt like nothing compared to the earlier flights. The pilot even welcomed us personally to the aircraft, prompting an applause. Finally, after all that travel we landed in Cape Town, collected our luggage, and boarded the bus to the hotel. As we drove, our tour guide, Tshidi, taught us a few words in the various languages spoken in South Africa and pointed out the different townships as we passed by them. We arrived at our rooms in the hotel, the bags under our eyes heavier than our suitcases.
~ Caroline, Celia, Corina, Maddy, and Margaret
PS: Happy Birthday Skylar!!!